Robert Downey Jr.'s New Look Has Fans Yearning For Him To Play DC's Lex Luthor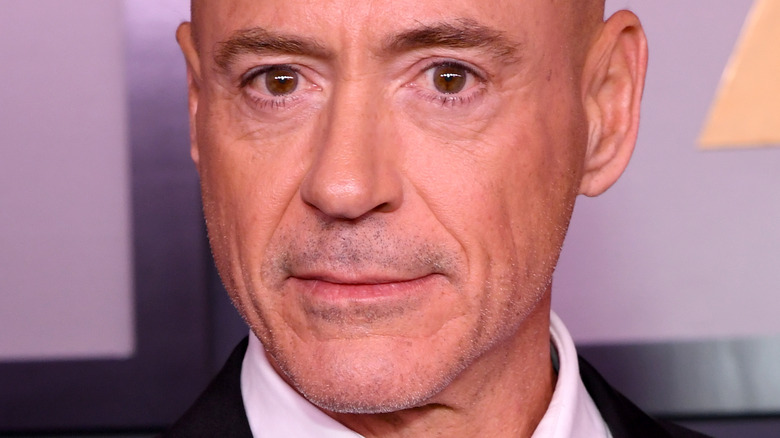 Jon Kopaloff/Getty Images
Robert Downey Jr. is known for portraying the good guy most of the time with roles like Iron Man and Sherlock Holmes on his resume, but his new look has fans calling for him to play one of the most iconic evildoers in the history of DC comics, Superman arch rival Lex Luthor.
It's no secret that the actor's time in the MCU as Tony Stark has catapulted his stardom into the stratosphere, and he is arguably most known by many for brilliantly bringing that persona to life despite starring in a number of films throughout his career. From the noir film "Kiss Kiss Bang Bang" to the fantasy adventure flick "Dolittle," there is no shortage of wild characters he has played throughout his impressive career. But out of every gig he has had, Iron Man is arguably the heavy favorite, and while many people out there would love for him to return in some way, there are some people out there who believe he would be better suited to taking on the role of a bad guy from Marvel's rival.
The realm of DC comics is filled with a smorgasbord of spectacular villains, from the Joker all the way to Darkseid. But one that stands out as a real powerhouse is Lex Luthor. While Tony Stark and Lex have a lot in common, like both being super-rich genius narcissists, many would probably not immediately think of Robert Downey Jr. for the role, that is, until they get a glimpse of his new haircut.
If they need a new Lex Luthor, Robert Downey Jr.'s name should be on the list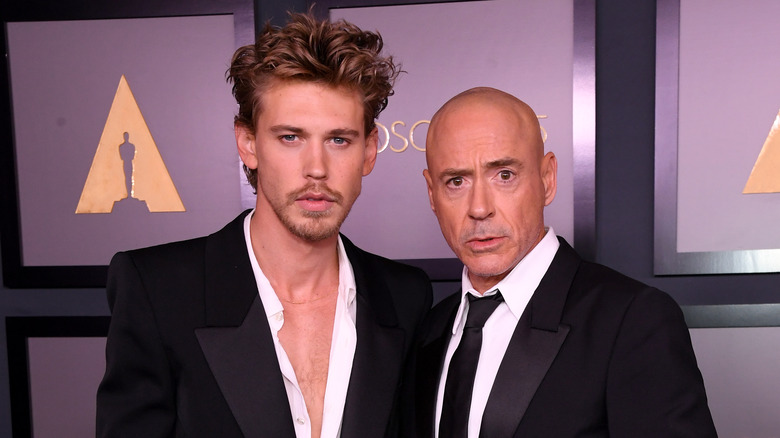 Jon Kopaloff/Getty Images
According to Variety, Robert Downey Jr. was cast in the HBO series from A24 called "The Sympathizer," and for that part, he was required to shave his head. The actor posted a video on Instagram showing his kids, Indio and Exton, removing his hair. Later, photos of the actor from the Governor's Ball circulated, and fans couldn't help but make the comparison to the Superman rival. 
Several users on Twitter posted that the bald actor resembled the character, and another billionaire mastermind, like @sumedhathawale0, wrote, "Robert Downey Jr's new bald look has fans comparing him to Jeff Bezos and Lex Luthor." User @KenanTalksFilm went a step further and proposed the question to not only the internet but also to one of the head honchos of the DCU, "Would you like to see @RobertDowneyJr as the DCEU's new Lex Luthor? @JamesGunn thoughts?" And user @dwhipart seems very enthusiastic about his desire for Robert Downey Jr. to portray the villainous foe, "Just heard someone #fancast bald RDJ as the new Lex Luthor, and I [now] NEED THIS TO HAPPEN!"
The last actor to play Luthor was Jesse Eisenberg, but he has stated before, "I'd Be Shocked If I Wound Up In A DC Movie — But It Would Be A Pleasant Shock," so it's unclear who's playing the character in the DCU moving forward (via Deadline). Either way, out of all the versions of Lex Luthor, it appears several fans would love to see Robert Donwey Jr.'s take on the infamous DC villain.