Montana Jordan's Hilarious Interaction With An Intense Young Sheldon Fan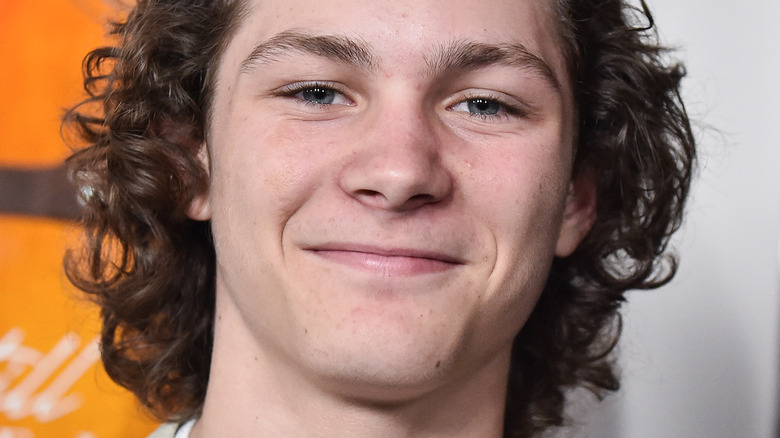 DFree/Shutterstock
Many celebrities have stories about really intense fans who maybe crossed a boundary in their devotion. Will Forte told EW that he once had a fan approach him in the shower at the gym completely naked to tell him how much he loved "The Last Man on Earth." The man was apparently holding a towel but never used it to cover himself. Still, the former "Saturday Night Live" star took it as a compliment, saying, "I would take naked praise over full-clothed disdain any day."
According to The Mirror, a father of three in the UK named Carl McCoid became such a devout fan of Miley Cyrus that he got 29 Cyrus-related tattoos emblazoned on his body, most of them of the pop singer's face, costing him nearly £3,000 (which is nearly $3,500). Cyrus called the tattoos "ugly" and "creepy," and McCoid vowed to have the tattoos removed, even though the process is likely to take more time and money than he spent getting the original tattoos.
Perhaps the most bizarre fan story comes from Dolly Parton, who, in an interview with Windy City Times, told the story of finding a baby on her doorstep with a note that read, "My name is Jolene, my momma has left me here and she wants you to have me." Parton called the Department of Human Services, which came and took the baby away. Parton said that, to this day, she doesn't know what happened to the baby.
Montana Jordan, who is two years older than his "Young Sheldon" character, George Jr, once had his own story of a fan who crossed a boundary when seeing him and made the young star worried for his safety.
A woman on a tour bus started screaming when she saw Jordan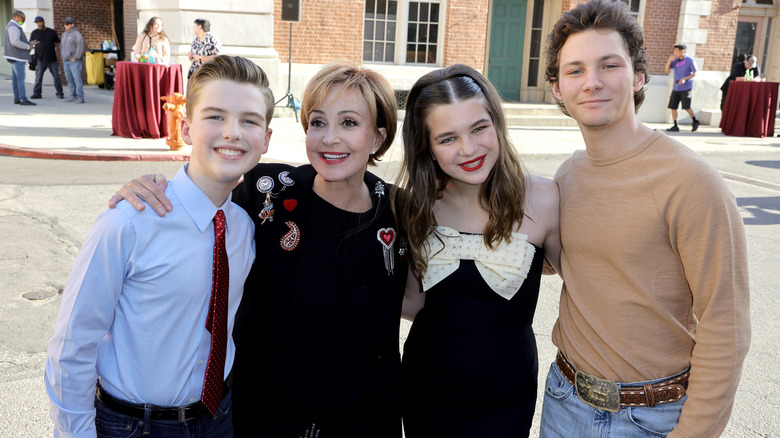 Kevin Winter/Getty Images
In an interview with Clevver News at PaleyFest 2018, Montana Jordan revealed how an intense fan went a bit too far. "I was walking out of work one day and a tour bus drove by at Warner Brothers and this lady started screaming so loud," Jordan said. "And I was like, 'Wait, what was that?' And this lady told the driver to stop the bus and she jumped out and was like, 'Oh my gosh, oh my gosh, oh my gosh!' And she started just jumping ... I was like, 'Should I run?'" Jordan didn't mention if the fan actually approached him, which could have been an even bigger boundary issue since Jordan was still a minor in 2018.
Jordan seems to have his share of fans who are less intense. On Twitter, there's the Montana Jordan Fans account, although it seems to have gone inactive after 2018. Instagram has a similarly abandoned account for Jordan fans from 2018. The Montana Jordan Fan Club message board only has two threads on it and they're both from, you guessed it, 2018. Montana Jordan did start playing Georgie on "Young Sheldon" in 2017 so, it would seem, Jordan made a very good first impression on some viewers.
Notably, quite a few fans seem to be enthusiastic supporters of Jordan's work on the series. In fact, one Season 6 episode had "Young Sheldon" fans calling for a Georgie spin-off.