Law & Order: SVU's Christopher Meloni Spent His Time Away From The Show Getting His Pilots License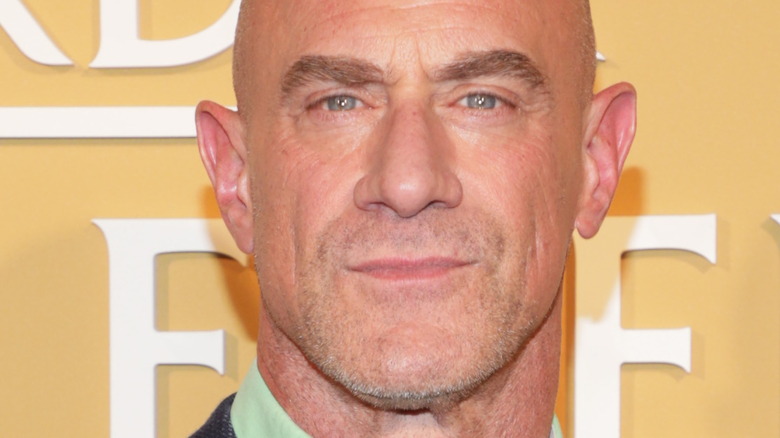 Rob Kim/Getty Images
"Law & Order: SVU" is currently on Season 24 after breaking the record for the longest-running primetime television series of all time when it was renewed for Season 21 in 2019 (via The Hollywood Reporter). Given that it is a spinoff of "Law & Order," it has certainly had an impressive run, effectively overtaking the original. The show has a tried and true formula that works thanks to the legendary Dick Wolf and longtime cast members like Mariska Hargitay. Her position as Olivia Benson will go down in "Law & Order" history and television history, along with other prominent cast members like Christopher Meloni. He notably plays the role of Elliot Stabler, Benson's longtime partner and friend. The two have had a complicated relationship throughout their time on "Law & Order: SVU," and Meloni's Stabler even left entirely at one point (via NBC).
Now, Stabler notably appears in his series, "Law & Order: Organized Crime," after the death of his wife brings him back to New York City and the NYPD. Meloni is an experienced actor with an extensive resume, having appeared in "12 Monkeys," "NYPD Blue," "Wet Hot American Summer," "Scrubs," "Man of Steel," "The Handmaid's Tale," and "42" alongside the late Chadwick Boseman (via IMDb). While he is best known for his role as Stabler, he did take a ten-year gap from "Law & Order: SVU" from 2011 to 2021.
In that time he recently revealed that he spent much of it getting his pilot's license.
Christopher Meloni said he wanted to focus on a 'life-and-death endeavor' during his time away from Law & Order: SVU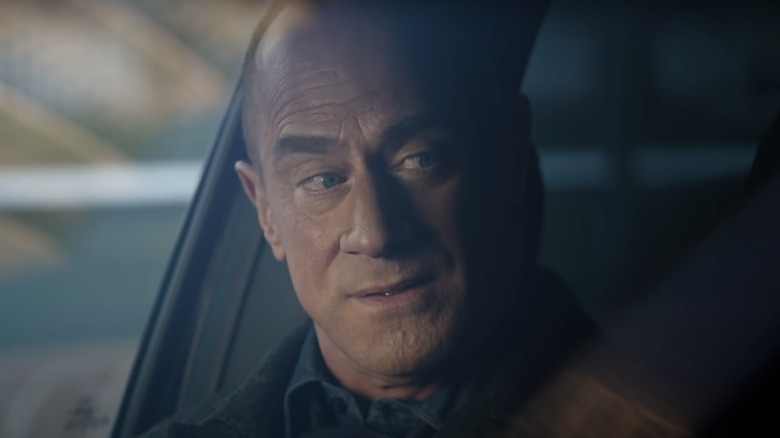 NBC/YouTube
During an interview that Christopher Meloni had with NPR about his career, he explained that the time after he left "Law & Order: SVU" allowed him to explore other projects and hobbies. "But you know – so in the interim, I just worked on other projects," Meloni said. He continued that he even got his pilot's license. "I got my pilot's license 'cause I figured I really needed to truly focus on something that was, without question, a life-or-death endeavor." According to Meloni, he even went so far with the pursuit that he became jet-certified. "Yeah, yeah. As a matter of fact, I – yeah. I was – I got type rated to fly a jet," he explained. Meloni then would join a few notable actors who recently got their pilot's license, including "Top Gun: Maverick" star Glen Powell (via People).
His co-star in the upcoming movie "Devotion," Jonathan Majors, is also on his way to earning a license and noted that the experience of flying changed many things for him.