Avatar's Strong Environmental Message Kept James Cameron From Bailing On Filmmaking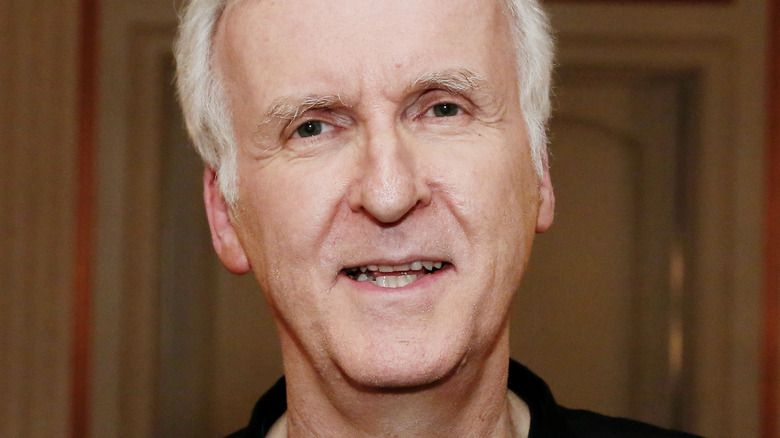 Gabriel Olsen/Getty Images
On November 21, 2022, the Disney-owned 20th Century Studios premiered its final trailer for the sequel to James Cameron's 2009 blockbuster "Avatar," titled "Avatar: The Way of Water." This last "Way of Water" trailer spotlights the family that its protagonist Jake Sully (Sam Worthington) and his Na'vi partner Neytiri (Zoe Saldaña) have raised in the years that have passed since the events of the first film.
Famously, one of the biggest strengths of the "Avatar" franchise is the fidelity of its computer-generated visuals. In fact, the overall cost of the second "Avatar" film was so great, Cameron revealed that for "Way of Water" to make back its budget, it would have to rank as one of the highest-grossing films of all time.
In the lead-up to the "Way of Water" premiere, the first "Avatar" movie returned to theaters for a brief period, allowing viewers to become either reacquainted or introduced for the first time to the film's unique world in advance of its second outing. The "Avatar" rerelease includes some technological improvements as well. Likewise amidst promotion for "The Way of Water," Cameron revealed in an interview that he found the environmental messaging of his "Avatar" franchise to be so important to him, it kept him from quitting filmmaking altogether.
James Cameron decided to return to filmmaking for the sake of keeping Avatar going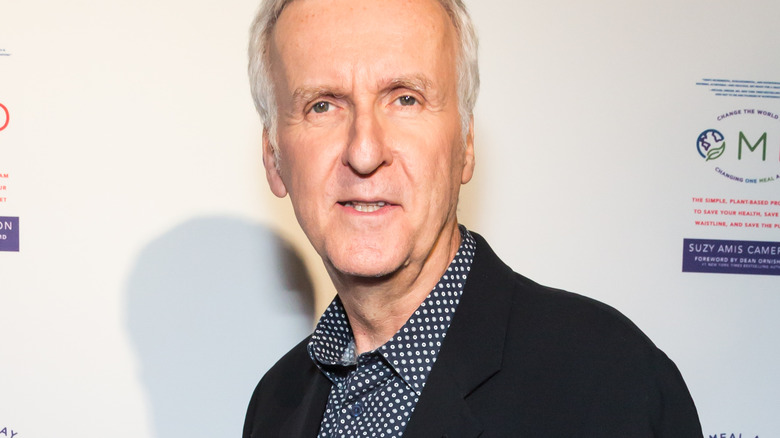 Vladimir Yazev/Shutterstock
While promoting "Avatar: The Way of Water," director James Cameron filmed a video interview for GQ in which he shared some insight into his most well-known films. Partway through discussing "Avatar," Cameron detailed how its thematic message to preserve Earth's natural environment resulted in his meeting with indigenous leaders around the world in order to discuss real-life environmental issues affecting their communities. This experience eventually led Cameron to determine that another "Avatar" movie could reach more people than would be possible simply through his ventures as an activist.
"I almost bailed on being a filmmaker," Cameron told GQ. "The thing that kept me in the game was the possibility of the 'Avatar' universe reaching a lot of people with a persistent kind of emotional message and reaction on the part of the audience to maybe fight for and protect that which we're losing."
This latter point is something Cameron has stressed since "Avatar" first premiered in theaters. In a 2010 interview with MTV, for example, Cameron explained that he sees the film's eye-catching visuals as a way to entice viewers, who can then pick up on its deeper environmental messages and maybe even fight for change themselves.
Thanks to Cameron's decision, "The Way of Water" is now on its way, and set to premiere in theaters on December 16, 2022.