Colin Hanks Says Everyone In Hollywood Felt The Same About John Candy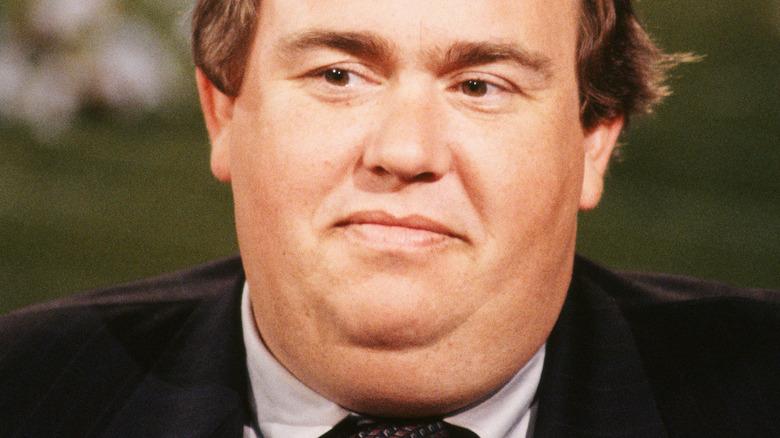 George Rose/Getty Images
John Candy's death at the age of 43 in 1994 was devastating to fans of comedy everywhere, and now, almost 30 years after his death, the Canadian comedian is still receiving well-deserved tributes. According to Collider, a 4K version of Candy's classic Thanksgiving film, "Planes, Trains and Automobiles," will be released on November 22, 2022. It will feature more than an hour of previously unreleased bonus footage that was found in the archives of the late director, John Hughes.
Also, Ryan Reynolds — a Canadian, like Candy – tweeted in October 2022 that his company, Maximum Effort, is working on a documentary about Candy with actor Colin Hanks. According to Buffalo News, the late actor's children, Jennifer and Christopher, gave Maximum Effort access to their home video recordings and archival material related to their father.
Reynolds' announcement was met with excitement by fans and celebrities alike. Actors Josh Gad, Devon Sawa, and Liz Jenkins all expressed their enthusiasm for the project. As for fans, @Kyle_Meadows tweeted, "Would have loved to have seen what he would have accomplished in his older years. What a loss." Another user, @88gravity, expressed their happiness about the project while taking a lighthearted shot at Reynolds, saying, "You beautiful man you. The Green Lantern is forgiven. #johncandy."
When asked about the documentary, Hanks revealed that everyone he talked to about Candy had the exact same thing to say about the late comic actor.
The likable John Candy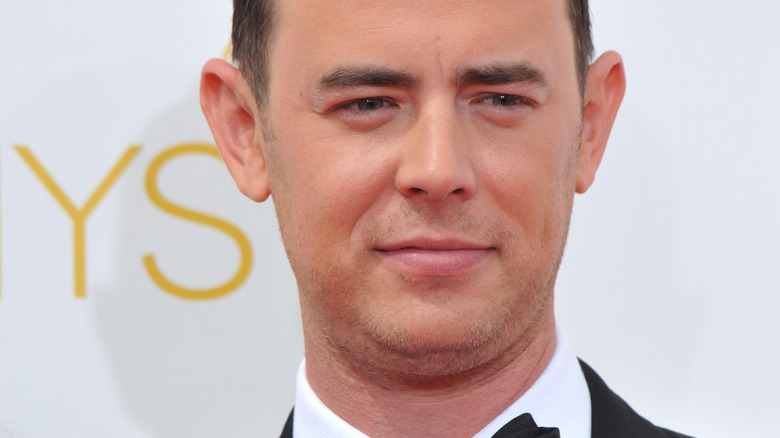 Featureflash Photo Agency/Shutterstock
In an interview on Conan O'Brien's podcast "Conan O'Brien Needs a Friend," Colin Hanks was asked about the John Candy documentary and Hanks said he was pleased to see that everyone he talked to had such positive things to say about Candy. "I'm actually most excited about the ability to be able to talk to as many people that John worked with and was close with because everybody sort of feels the same. There's not really anybody who goes 'That son of a b****.'" So, it would seem that the actor was beloved amongst his friends, family, and coworkers.
In a 2016 article in The Hollywood Reporter, Jennifer and Christopher Candy discussed how, after he died, they came to realize how important their father was to people. "I remember when we were ready to take him to [Holy Cross Cemetery], they blocked off [Interstate] 405 from Sunset [Boulevard] all the way to Slauson [Avenue]," Chris Candy said. "LAPD stopped traffic and escorted us all. I still can't believe that. Whenever I feel like I lose the importance of him to people, I just remember that happened. They do that for the president." Jennifer also mentioned in the article that one of the common threads in all of her father's characters was their "likability." Perhaps the actor's likability in real life rubbed off on some of the characters in Candy's best films, which helps explain why he's still so beloved to this day.