Here's How To Watch Top Gun: Maverick At Home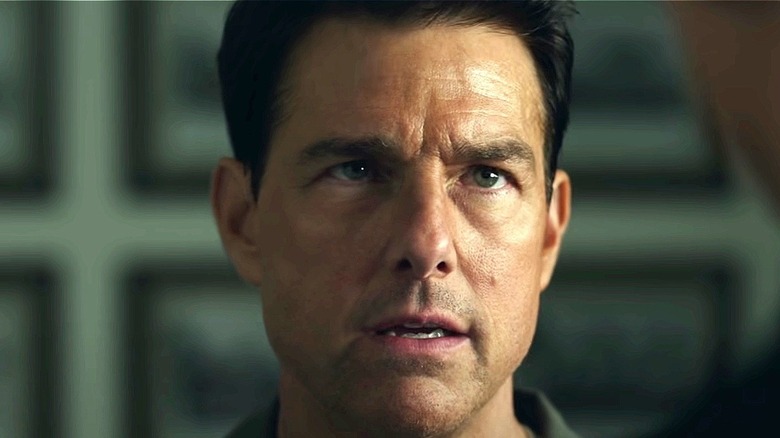 Paramount Pictures Corporation
"Top Gun: Maverick" easily broke Mach 10 in cinemas worldwide, and the long-awaited sequel to Pete Mitchell's (Tom Cruise) 1986 adventure soared right to the top. Director Joseph Kosinski's follow-up to "Top Gun" is the highest-grossing film of 2022 and only one of two movies to exceed the billion-dollar mark worldwide, according to Box Office Mojo. The other is "Jurassic World Dominion," and the President of Paramount Global, Bob Bakish, spoke about the success of "Top Gun: Maverick" around the world despite the pandemic.
"Nowhere is our popularity more evident than at the box office," Bakish said in a conference call (via The Hollywood Reporter). "Look no further than 'Top Gun: Maverick,' which is already the biggest film of 2022 and our fifth No. 1 title this year. In fact, 'Top Gun: Maverick' just cleared $1.3 billion at the global box office and became one of the top 10 domestic movies of all time."
Aside from "Top Gun: Maverick," the other entries in 2022's top-5 grossers are all available to stream online already. Fans can find No. 2 "Jurassic World Dominion" and No. 4 "Minions: The Rise of Gru" on Peacock, while No. 3 "Doctor Strange in the Multiverse of Madness" casts its spell on Disney+. No. 5 "The Batman" fights for the soul of Gotham on HBO Max. But did you know "Top Gun: Maverick" is making its final approach to land on Paramount+?
Top Gun: Maverick streams just in time for Christmas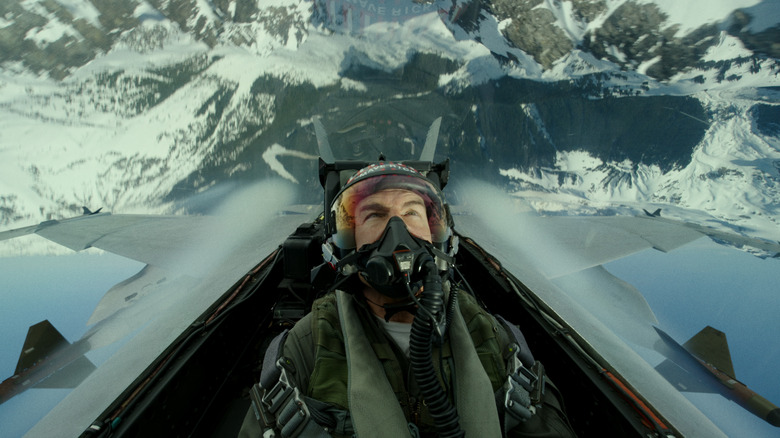 Paramount Pictures Corporation
"Top Gun: Maverick" is, at last, coming in hot for more than just a flyby on Paramount+ for the holidays. Subscribers will finally be able to stream Pete Mitchell's latest adventure on Thursday, December 22 (per a press release). However, Paramount Global's president, Bob Bakish, knew delaying the sequel's streaming release was the right move to make. "While we couldn't release 'Top Gun: Maverick' and 'The Lost City' earlier, we held off because we knew these phenomenal stories would bring audiences back to theaters," Bakish said in an interview (via the Hollywood Reporter). "That proved to be the right call. Paramount continues to shine at the box office with numbers that outperformed even our own expectations."
According to the press release, "Top Gun: Maverick" will be released globally on December 22, with the exception of both France and South Korea. Those countries will have to wait until an undisclosed date in 2023 to stream Tom Cruise's "Top Gun" sequel on Paramount+. However, if you can't wait until December 22, "Top Gun: Maverick" is now available for purchase or rental on YouTube, Apple TV, Google Play Movies & TV, Amazon Prime Video, and Vudu.