M. Night Shyamalan Is Working On A Thriller TV Series For Apple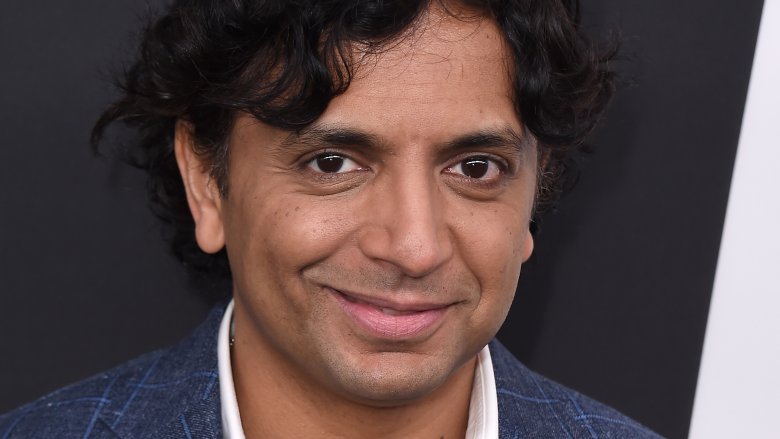 Getty Images
M. Night Shyamalan isn't taking long to get over the just-announced cancelation of his Fox series Wayward Pines.
Deadline reports that Apple has purchased an untitled half-hour psychological thriller from Shyamalan (The Sixth Sense, Split) and British TV writer Tony Basgallop (24, To the Ends of the Earth) and ordered 10 episodes straight-to-series.
Basgallop created the project and will write and executive produce while Shyamalan will also serve as an executive producer and direct the first episode. There's no word about the plot just yet, but we'll let you know when we hear more.
Shyamalan is obviously best known for his film work, but he's made a concerted push into TV in recent years. He executive produced the horror anthology series Wayward Pines, which aired on Fox for two seasons. The first season starred Matt Dillon as U.S. Secret Service agent Ethan Burke, who investigates the disappearances of two fellow agents in the spooky town of Wayward Pines, Idaho. The second season starred Jason Patric as Dr. Theo Yedlin, a surgeon caught in a battle between the leader of the mysterious faction that took over the town and the underground rebels led by Burke's son.
The new show is just the latest straight-to-series order for Apple as it rapidly builds a roster of original programs. During the past several months, Apple has ordered a drama from La La Land director Damien Chazelle, a reboot of Steven Spielberg's Amazing Stories, a morning show drama starring Jennifer Aniston and Reese Witherspoon, a comedy with Kristin Wiig, and the world-building drama See.
Meanwhile, Shyamalan is also at work on Glass, a sequel to both 2000's Unbreakable and 2016's Split. That flick starring Samuel L. Jackson, Bruce Willis, and James McAvoy, is slated to arrive in 2019.