Here's Where You Can Stream Gremlins This Holiday Season
Warner Bros.
We may receive a commission on purchases made from links.
Some films quietly become a part of everyone's holiday favorites, even if they go against what a traditional seasonal offering might be. "Gremlins" comfortably sits in this category — and with good reason; set during Christmas, the 1984 film sees a young man gifted with a mogwai named Gizmo (Howie Mandel). Cute and cuddly, the tiny creature's presence comes with a stringent set of rules. Once those rules get broken, the whole of Kingston Falls is set to experience a not-so-merry Christmas.
Its popularity also led to a sequel, "Gremlins 2: The New Batch," which sets the devious gremlins loose in a skyscraper. For many, the pairing offers a must-see duo when the holiday season rolls around. With a new animated prequel series on its way, there are plenty of fans looking for their seasonal viewing of an '80s classic. Find out where you can watch "Gremlins" this holiday season.
Gremlins and its sequel can be found on several services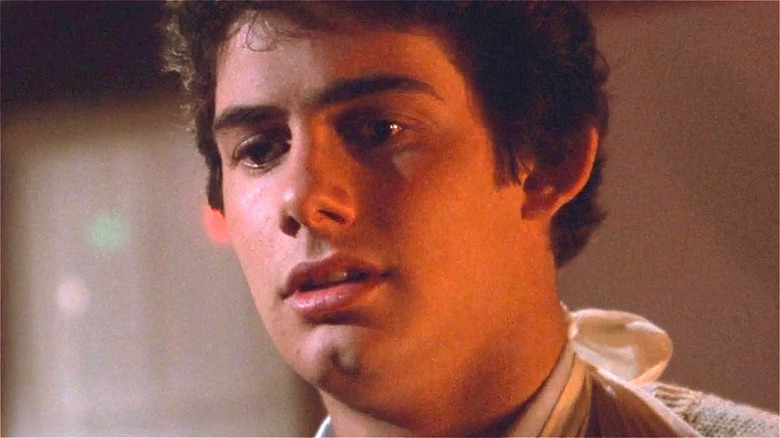 Warner Bros.
The "Gremlins" cinematic duo is easy to find on select streaming services. HBO Max has both "Gremlins" and "Gremlins 2: The New Batch" available for subscribers. The pairing can also be found on NBCUniversal's Peacock, although this service is only available to residents of the United States as of 2022.
Those without subscriptions to these services also have rental and purchase options on Amazon Prime, Google Play, iTunes, Microsoft, Redbox, Vudu, and YouTube. Viewers should be able to choose between HD and SD in most cases, but some services may only have a standard version available — always check that the resolution is right for optimum viewing. Keep in mind that prices listed on each service could change without notice and terms may be altered regarding the transaction.
Viewers who want to skip streaming services and rentals might have another option to choose from as well since many networks carry holiday programming geared toward viewers of all ages.