What The Cast Of Boogie Nights Is Doing Today
"Boogie Nights," the second film from writer/director Paul Thomas Anderson, opened in October 1997 to rave reviews, and it immediately established Anderson as a major new talent. The film is a two-and-a-half-hour epic about the world of porno in the seventies that was loosely based on the life of the late porn king John Holmes. The film was a feast for any actor. 
"Boogie Nights" was a little indie film that had the potential to grow into a crossover hit like "Pulp Fiction," and while it wasn't a money-making hit when it was first released, It immediately established Anderson as a major new filmmaking talent like Tarantino. The film's cult status has grown strong over the years.
And like "Pulp Fiction," "Boogie Nights" launched a lot of actors' careers, and it gave character actors who'd been working in Hollywood a new spotlight as they were finally noticed after years of toil. ("Boogie Nights" also could have been a big comeback role for Burt Reynolds, and although he disliked the film, he gave a terrific performance). 
As for Anderson's career, instead of selling out and making Marvel and "Fast and Furious" movies, he continued to follow his own idiosyncratic vision with films like "There Will Be Blood," "Phantom Thread," and "Licorice Pizza." Have you ever wondered what the rest of the "Boogie Nights" cast has been up to since the film's release 25 years ago?
Mark Wahlberg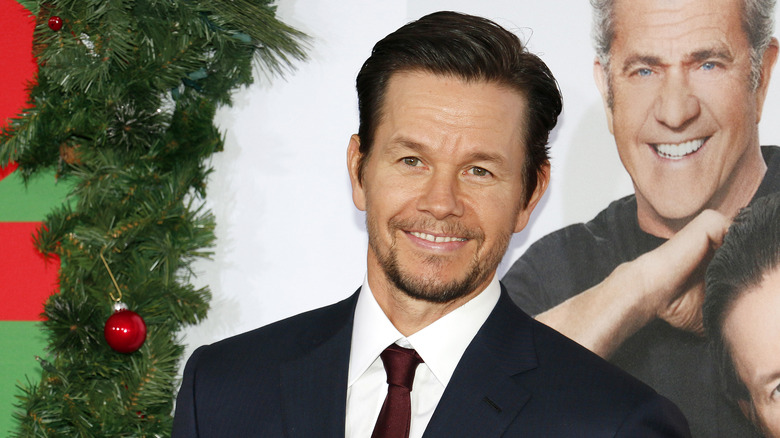 Tinseltown/Shutterstock
When Mark Wahlberg starred in "Boogie Nights," he was already well-known as a rapper and a model for Calvin Klein. Wahlberg's performance as Dirk Diggler proved he was a terrific actor and that he had what it took to be an A-list movie star. (Leonardo DiCaprio, who was also coming up fast, almost played Diggler but eventually turned down the role).
Wahlberg built his acting career gradually, and right before "Nights," he was noted for his performance as an obsessed boyfriend stalking Reese Witherspoon in the thriller "Fear." Since "Boogie Nights," Wahlberg has had hits and misses, but his batting average has been pretty strong with such films as "Three Kings," which is one of the movies he has starred in for David O. Russell. Other films include "The Yards," the 2003 remake of "The Italian Job," and "The Perfect Storm," where he costarred with "Boogie Nights" alumni John C. Reilly,
Other credits include Martin Scorsese's "The Departed," M. Night Shyamalan's "The Happening," among others. Recently Wahlberg made his passion project, "Father Stu," which is the true story of a man who, like Wahlberg, was a bad boy growing up, but he eventually turned his life around, became a priest, and touched thousands of lives.
William H. Macy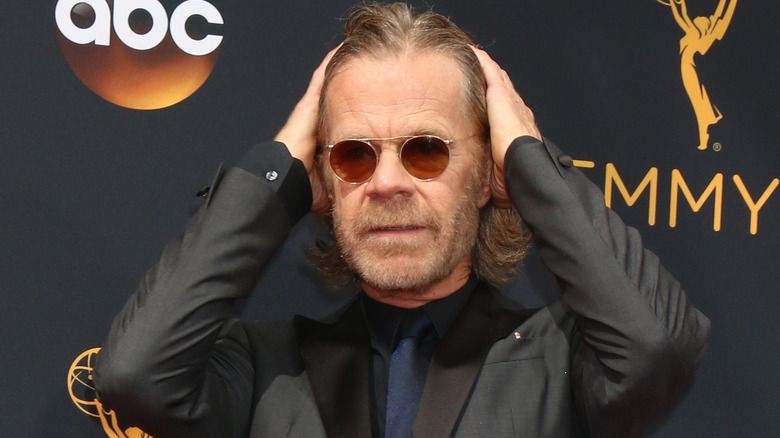 Kathy Hutchins/Shutterstock
Macy played cuckolded husband Little Bill in "Boogie Nights." Macy was another character actor who had been working under the radar in Hollywood for a long time before he got a boost from the acclaimed Coen Brothers' masterpiece "Fargo." Macy often played sad, troubled characters similar to Little Bill. Macy was even hailed as "Cinema's Number One Loser" on YouTube. 
Macy broke through in the soap opera "Another World" in the early eighties, which lead to bit parts in movies and TV shows. He also became known for roles in smaller, acclaimed films like "Benny & Joon" and "Searching For Bobby Fischer" before he starred in "Fargo," which earned him an Oscar nomination for Best Supporting Actor.
After "Fargo" and "Nights," Macy starred in Anderson's follow-up to the ensemble drama "Magnolia," Mamet's "State and Main," "Jurassic Park III," "The Cooler," "Seabiscuit," "Thank You For Smoking," "Wild Hogs," and more.
On the small screen, Macy found success on Showtime playing Frank Gallagher on the hit series "Shameless," and he also enjoyed a recurring role on "The Conners" as Smitty. Most recently, he made an appearance on the acclaimed drama "The Dropout," based on the Elizabeth Holmes scandal, where he played the role of Richard Fuisz.
John C. Reilly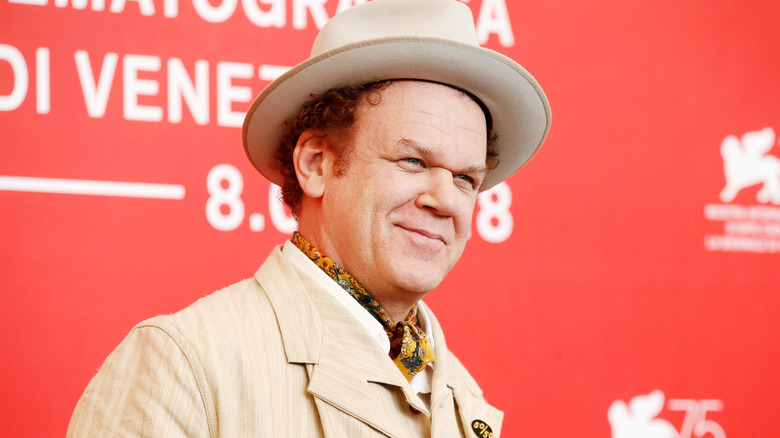 Andrea Raffin/Shutterstock
John C. Reilly was another character actor who worked under the radar for years until "Boogie Nights" took him to the next level. Reilly's career began by playing a "thug in bar" in the Steven Segal film "Above the Law." He then went on to play smaller roles in "Casualties of War," "Days of Thunder," "What's Eating Gilbert Grape," "Dolores Clalborne," and "The River Wild," which starred Meryl Streep. 
Reilly first worked with Anderson on "Hard Eight," and his career finally took off after playing Reed Rothchild in "Boogie Nights." After "Boogie Nights," Reilly featured in Terrence Malick's long-awaited war film "The Thin Red Line," the teen comedy "Never Been Kissed," the big screen adaptation of the best-seller "The Perfect Storm," Martin Scorsese's epic "Gangs of New York," the musical "Chicago," and the Howard Hughes biopic "The Aviator." 
He also appeared in popular comedies like "Talladega Nights," "Walk Hard: The Dewey Cox Story," and "Step Brothers," to name a few. Anderson also gave him a tiny cameo in his coming-of-age film "Licorice Pizza." Reilley also voiced the title role in the animated video game movie "Wreck-It Ralph: The Rise of the Lakers Dynasty."
Recently Reilly played Lakers owner Jerry Buss in the mini-series "Winning Time," and he said that his career was "dead in the water" before the film and that he previously had "nothing going on" (via IndieWire).
Julianne Moore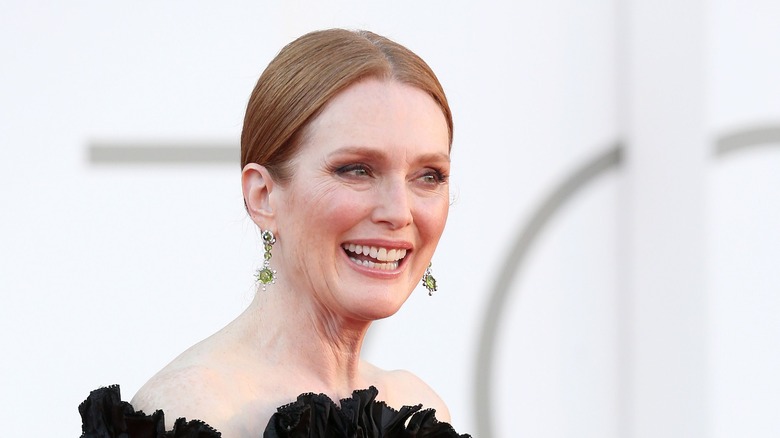 Elisabetta A. Villa/Getty Images
Paul Thomas Anderson is a big fan of director Robert Altman, and in his early films, he used a number of actors from Altman films, like Philip Baker Hall and Julianna Moore. Moore had a memorable scene in "Short Cuts" in which she appeared completely nude from the waist down. If this scene is any indication, Moore likely didn't have a problem with a provocative film like "Boogie Nights."
Moore is a native of North Carolina who first broke through in "As the World Turns" and had notable roles in two horror thrillers, "Tales from the Darkside: The Movie" and "The Hand That Rocks the Cradle." Then, her career started gaining momentum with roles in "Benny & Joon," The Fugitive," "Vanya on 42nd Street," and the acclaimed indie drama "Safe," directed by Todd Haynes.
Moore received her first Academy Award nomination for Best Supporting Actress for her role as Amber Waves in "Nights." She would also star in "Magnolia," and work with Todd Haynes again in one of his best films, "Far From Heaven," as well as the Coen Brothers classic "The Big Lebowski." Moore finally won a well-deserved Oscar for her role in the 2014 movie "Still Alice." Moore's most recent credits include "Dear Evan Hansen" and "When You Finished Saving the World."
Alfred Molina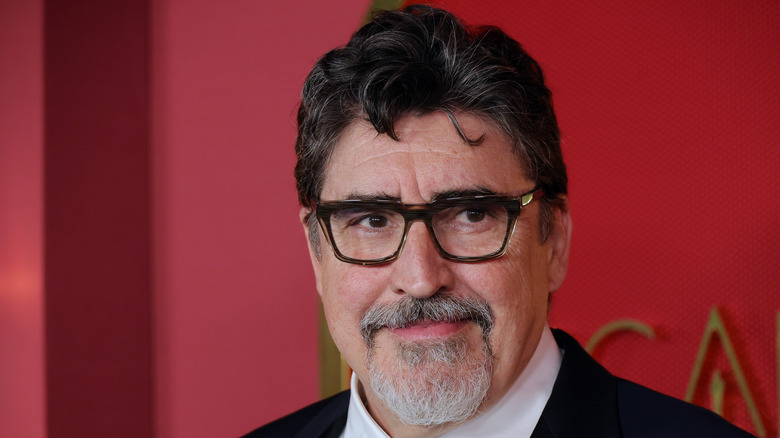 Mike Coppola/Getty Images
One of the most memorable segments of "Boogie Nights" was the infamous firecrackers scene. "Boogie Nights" is an ensemble film with a lot of different characters, and  Molina had a scene-stealing performance as Rahad Jackson, a rich drug addict who invites Wahlberg, Reilly, and Jane into his home, with disastrous results.
The role was also offered to Sean Penn, who turned it down. (Penn later starred in Anderson's latest film, "Licorice Pizza" as Jack Holden.) Most people first saw Molina at the beginning of "Raiders of the Lost Ark," where he played the role of Satipo ("Throw me the whip!"). However, the British-born actor had been working since 1978, first appearing on a sitcom called "The Losers."
Several years after "Raiders," Molina had roles in the comedy "Letter to Brezhnev" and the British drama "Prick Up Your Ears." Before "Boogie Nights," Molina also had roles in "Maverick," the big screen adaptation of the sixties TV western, and the sci-fi horror film "Species." Molina also put in acclaimed stage performances in the Tennessee Williams play "Night of the Iguana," as well as the David Mamet play "Speed-the-Plow."
After "Boogie Nights," Molina had roles in "Chocolat," "Frida," and "Murder on the Orient Express." In 2002, Molina broke into the Marvel universe playing Doctor Otto Octavius, aka Doc Oc, in "Spider-Man 2," and he would also return for the role in the latest "Spider-Man" epic, "Spider-Man: No Way Home."
Don Cheadle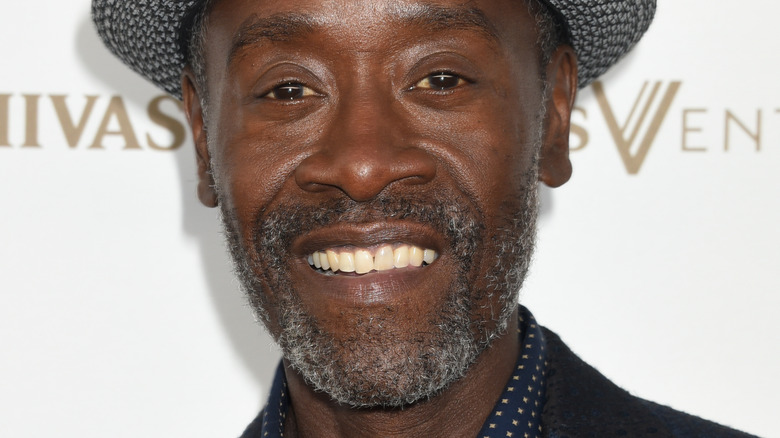 Ga Fullner/Shutterstock
In "Boogie Nights," Don Cheadle played one of the oddest characters in the film, Buck Swope, an African American porn star who loved country music and wanted to be a cowboy. Cheadle first made small appearances in comedies like "Moving Violations," and TV shows like "Hills Street Blues" and "Night Court," before landing a regular role on the show "Picket Fences." 
Cheadle finally arrived when he began playing Mouse Alexander in "Devil in a Blue Dress," a performance that earned him some strong Oscar buzz as he demonstrated that he could hold his own with Denzel Washington.
After "Boogie Nights,' Cheadle put in a number of acclaimed performances in the Steven Soderbergh movies "Out of Sight," "Traffic," and the "Ocean's Eleven" films, as well as in Warren Beatty's underrated political comedy "Bulworth."
Other notable roles include playing radio provocateur Petey Green in "Talk to Me," Lt. Col. James "Rhodey" Rhodes in "Iron Man 2" and "Avengers: Age of Ultron," "Avengers: Infinity War," and "Avengers: Endgame," and Miles Davis in "Miles Ahead."
Currently, Cheadle is the narrator on the reboot of "The Wonder Years," which has aired for several successful seasons on ABC.
Thomas Jane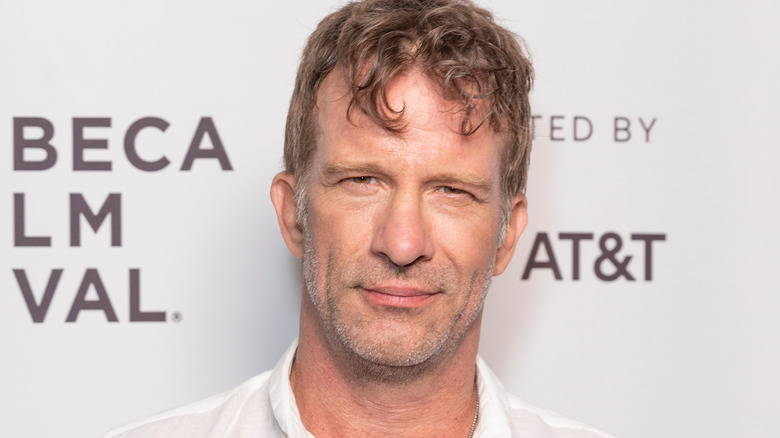 lev radin/Shutterstock
Thomas Jane had a small but important role as male stripper Todd Parker in "Boogie Nights." Jane's character comes up with the plan to rob Rahad Jackson's home when everyone's desperate for money.
Jane first broke into movies in a Telugu film called "Padamati Sandhya Ragam." Then, we went to LA and struggled, as many actors do, until his "Boogie Nights" breakthrough. After "Boogie Nights," Jane played the titular role in the big screen version of "The Punisher." He played  Mickey Mantle in Billy Crystal's sports film "61*," and he also starred in the Stephen King adaptation "The Mist." (Jane also had an uncredited role in "Scott Pilgrim Vs. the World"). 
Jane has also become a comic book writer, and he co-wrote issues of "Bad Planet" and "Dark Country." Jane's most recent credits include "Murder at Yellowstone City," "Dig," "Slayers," and upcoming projects like "Salvation," One Ranger," and "Bosco."
Philip Baker Hall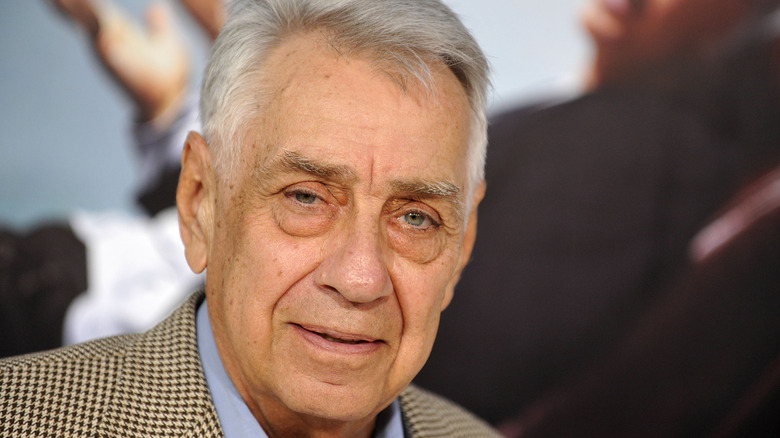 Toby Canham/Getty Images
Paul Thomas Anderson is a big fan of director Robert Altman ("M*A*S*H*," "Nashville," "Short Cuts") and playwright/screenwriter David Mamet ("The Untouchables"). In his early work, Anderson hired actors who worked with Altman and Mamet, and Philip Baker Hall worked for both.
Long before he played the porno moneyman Floyd Gondolli in "Boogie Nights," Baker made his debut with an uncredited role in Antonioni's hippie art film "Zabriskie Point." Hall also did a number of small TV appearances throughout the seventies and eighties before starring as Richard Nixon in "Secret Honor" for Altman in 1984. He also performed in the Mamet play "American Buffalo" on the stage with William H. Macy.
Anderson first cast Hall in his short film "Cigarettes & Coffee," which he later expanded into his first feature, "Hard Eight." After "Boogie Nights," Hall had roles in "The Truman Show," "Rush Hour," "The Insider," "Magnolia," "The Talented Mr. Ripley," "Zodiac," and more.
Other notable roles include playing Lt. Bookman on "Seinfeld," and appearances in "Say Anything" and "Midnight Run." Hall died on June 12, 2022, at the age of 90.
Luis Guzmán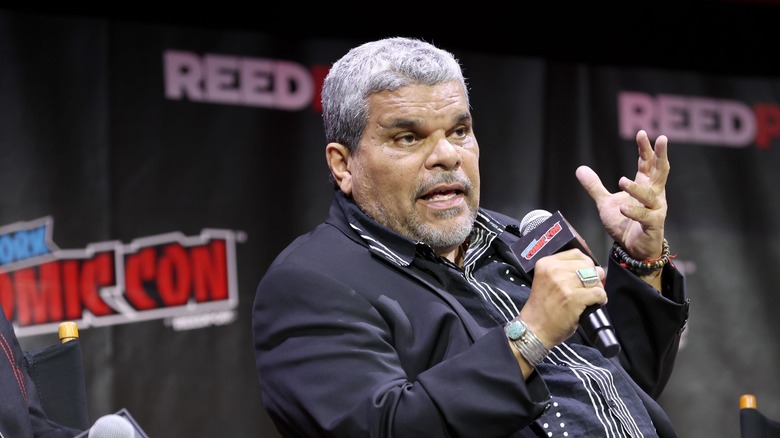 Monica Schipper/Getty Images
Luis Guzmán is an actor of Puerto Rican descent who first appeared on TV shows like "Miami Vice" and "The Equalizer." He also acted in films such as the thriller "Black Rain," the horror comedy "Innocent Blood," and the DePalma gangster epic "Carlito's Way."
Shortly after "Boogie Nights," in which Guzman played Maurice TT Rodriguez, the owner of Hot Traxx nightclub who longs to be a porn star himself, Guzman was featured on the HBO show "Oz." Steven Soderberg cast him in "Out of Sight," "The Limey," and "Traffic." 
He worked for Anderson again in the Adam Sandler comedy "Punch Drunk Love," which also featured another Anderson regular, the late Philip Seymour Hoffman. On the small screen, Guzman has been busy as well with featured roles on the series "Hightown," "Narcos," "Roadies," "Shameless," where he played the role of Mikey O'Shea, and most recently on "Wednesday," where he plays the head of the Addams family, Gomez.
Heather Graham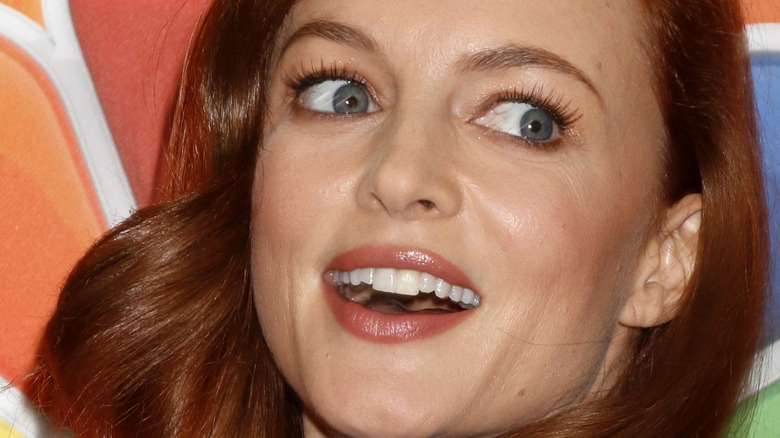 Kathy Hutchins/Shutterstock
Heather Graham had been acting for over a decade before she played Rollergirl, the porn star who never took off her roller skates. Graham first acted in the film "Mrs. Soffel" in a small, uncredited role when she was in her early teens. Several years later, she appeared in the 1988 comedy "License to Drive," featuring the two Coreys: Corey Haim and Corey Feldman. Next came darker, edgier roles in "Heathers, "Drugstore Cowboy," and the series "Twin Peaks."
Right before "Boogie Nights," Graham was in the Jon Faverau comedy "Swingers." Once "Boogie Nights" raised her profile, she appeared in "Scream 2," "Austin Powers: The Spy Who Shagged Me," the Eddie Murphy comedy "Bowfinger," "Killing Me Softly," "From Hell, and more. (Graham's performance in "Nights" also earned her a Best Breakthrough Performance award for the MTV Movie Awards.)
In recent years, Graham wrote and directed her own film, "Half Magic," and had a role on the sitcom "Bliss." She also has a number of upcoming films that are currently in post-production, like "On a Wing and a Prayer," "The Outer Zoe," "Best. Christmas. Ever.," and "A Suitable Flesh."
Nicole Ari Parker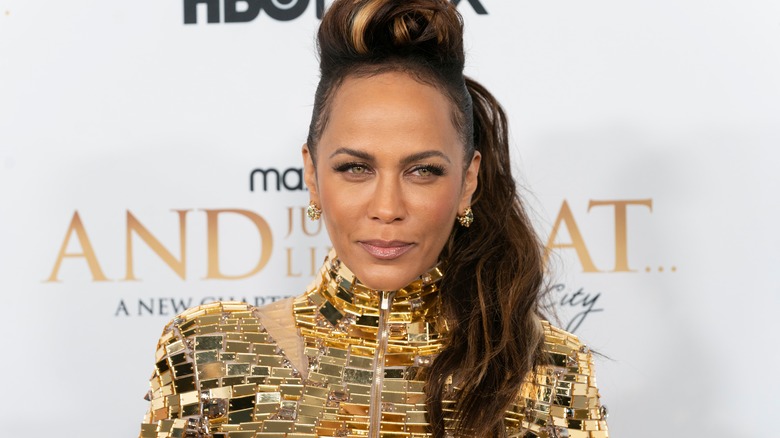 lev radin/Shutterstock
Nicole Ari Parker, who is now known by her married name Nicole Ari Parker Kodjoe, showed a strong interest in acting in high school, and she later attended the Tisch School of the Arts.
One of her first notable roles was in the comedy "The Incredibly True Adventure of Two Girls in Love." She later took a  big step up with "Boogie Nights," playing African American porn star Becky Barnett. She also appeared in "200 Cigarettes," "Loving Jezebel," and "Blue Streak." She also played Blanche DuBois on Broadway in a revival of "A Streetcar Named Desire."
Parker has continued acting on the big and small screen in films like "King's Ransom," and TV shows like "Revolution," "Murder in the First, " and "Empire." When Parker was making "Soul Food," she met, fell in love with, and married Boris Kodjoe, and they have two children, a son, and a daughter. 
Melora Walters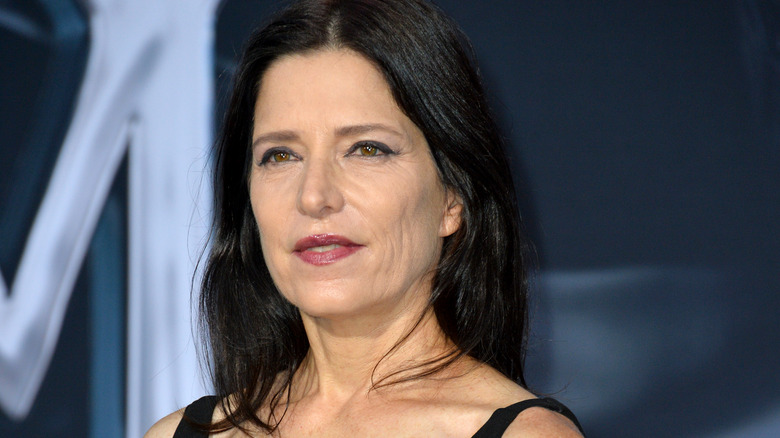 Featureflash Photo Agency/Shutterstock
Melora Walters played porn star Jessie St. Vincent in "Boogie Nights." Walters is another actor that Anderson worked with on several films, including his debut feature "Hard Eight" and his follow-up to "Boogie Nights," "Magnolia."
Walters was born in Saudi Arabia, and she spent a portion of her childhood in the Netherlands. One of her early roles was in "Dead Poets Society," and she also made several appearances on "Roseanne," which led to roles in "Murphy Brown," "NYPD Blue," "Seinfeld," "Law and Order: Special Victims Unit," "CSI: Crime Scene Investigation," and more.
In later years, Walters also had a featured role on the cable bigamy drama "Big Love," playing Wanda Henrickson, and she's recently been seen on the series "Pen15," and the small screen version of "American Gigolo." In addition to her film and television work, Walters has also written several books of poetry, such as "Sonnets and Failures" and "Dear Mr. Brancusi."