Who Plays Jackson In The Sex Lives Of College Girls?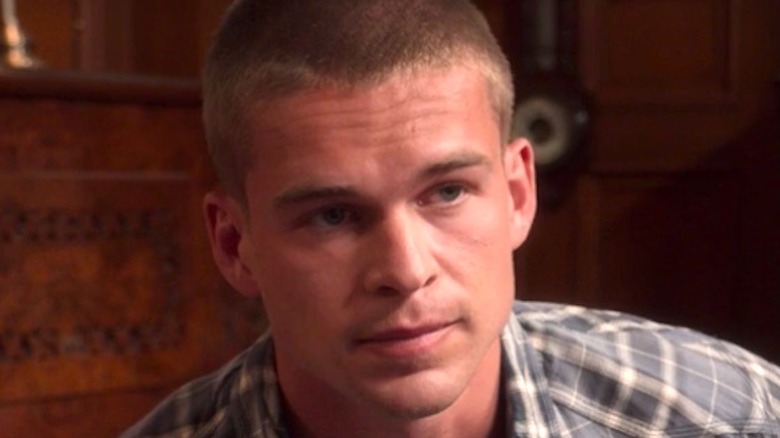 HBO Max
"The Sex Lives of College Girls" is back for Season 2, with two episodes of the new season having premiered on HBO Max on November 17, 2022. Created by Mindy Kaling and Justin Noble, the series follows four college freshmen — affluent and uppity legacy student Leighton Murray (Reneé Rapp), outspokenly sex-positive comedy writer Bela Mahotra (Amrit Kaur), awkward work-study student Kimberly Finkle (Pauline Chalamet) and daughter-of-a-senator soccer star Whitney Chase (Alyah Chanelle Scott) — as they navigate dating, sex, and relationships in their first year at the fictional Essex College in Vermont.
Season 2 picks up right where Season 1 left off, with Kimberly scrambling to find a way to pay for school after her scholarship was revoked (due to the cheating scandal she got caught up in) and Bela starting up a new female-only comedy magazine after dealing with sexual harassment at the Catullan. Meanwhile, Leighton is becoming more open about her sexuality after coming out to Kimberly, and Whitney is exploring her new relationship with Kimberly's co-worker Canaan (Christopher Meyer).
The new season also sees a slew of new characters, such as the girls' new next-door neighbor, "climate refugee" Jackson whose home in Kansas was affected by a natural disaster. Right away, the foursome is taken with Jackson's good looks, unable to keep themselves from staring. However, later they find out it's not the best situation living next to him, as they keep overhearing him have loud sex.
So, who plays Jackson in "The Sex Lives of College Girls"?
Jackson is played by newcomer Mitchell Slaggert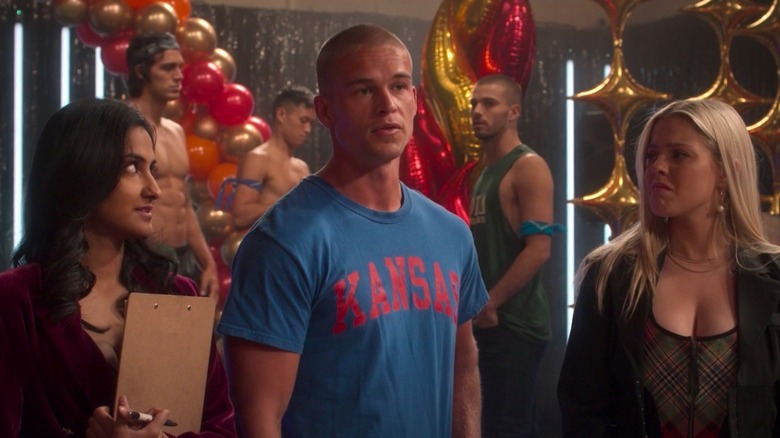 HBO Max
The actor who plays Jackson in "The Sex Lives of College Girls," Mitchell Slaggert, is fairly new to the acting industry. Slaggert made his on-screen acting debut with the 2017 coming-of-age film "Moss," in which he played the title character (via IMDb). He then appeared in two films in 2018, "Write When You Work" and "Spare Room." That same year, Slaggert also showed up in four episodes of "Diablo Guardián." His next two projects were short films: 2020's "Le Male Le Parfum" and 2021's "Lightning Strikes."
Next up, Slaggert had his most notable role (prior to "The Sex Lives of College Girls") when he appeared in the Season 1 finale of the HBO Max "Gossip Girl" revival series as a character named Rob.
But, it definitely seems like his role as Jackson on "The Sex Lives of College Girls" may just be his biggest role to date, especially seeing as his character seems to have been set up as a somewhat major character in the new season. So far, he's had significant interactions with two of our main characters — first, Kimberly confronted him about his too-loud sex (to which he responded that, in turn, her TV is often too loud), and then Bela sought out his help as a climate refugee to get her climate change fundraiser (in the form of a strip show) approved.
New episodes of "The Sex Lives of College Girls" come out every Thursday on HBO Max.