The Purge TV Series Finds Its Leads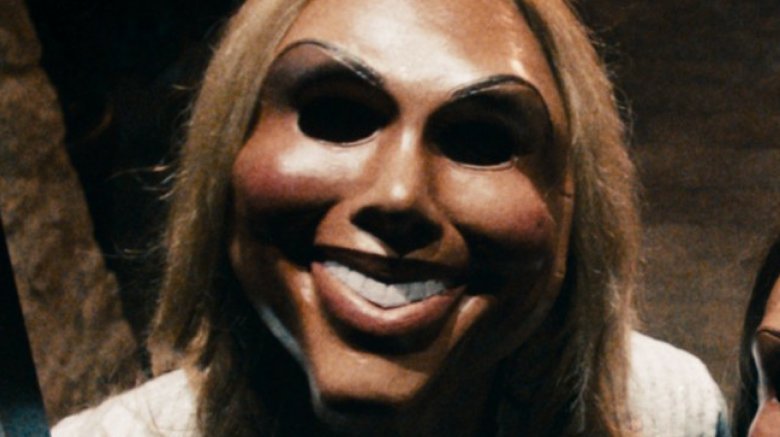 USA Network and Syfy have secured the two actors who will top-line the upcoming The Purge television series. 
According to Deadline, Gabriel Chavarria (War for the Planet of the Apes) and Jessica Garza (Six) will take charge in the scripted drama, which shoots off from Blumhouse's massively successful horror movie series created by James DeMonaco. 
Chavarria is set to play Miguel, a U.S. Marine whose hard edge gives him an advantage when he embarks on a noble mission. Garza will portray Penelope, the younger sister of Miguel and a member of a Purge-worshipping cult. Penelope has pledged herself to be slaughtered in a sacrificial murder at the behest of her charismatic leader, but her once-solid faith comes crashing down when she finally gets an unfiltered look at the "ghastly realities of the Purge." Having received a cryptic letter from Penelope, who's clearly struggling to escape her sealed fate, Miguel thrusts himself into the thick of danger on Purge Night, "prepared to face the senseless violence in the streets alone in order to protect what he loves most: his family."
Written and executive produced by DeMonaco, The Purge will consist of 10 episodes, and is billed as "an entirely new chapter in America's 12 hours of annual lawlessness." The show is slated to launch in conjunction with the forthcoming film franchise installment, The First Purge, which explores how the single night of madness all began. 
Platinum Dunes and Sebastien K. Lemercier, DeMonaco's longtime producing partner, are on board to executive produce. Thomas Kelly will executive produce and act as showrunner of the series, which will air on both USA and Syfy, the cable networks owned by NBCUniversal.
Known for his role in the Emmy-nominated television series East Los High, Chavarria has appeared in movies like Lowriders and Freedom Writers, and on shows such as Southland and Aquarius. Garza's biggest claim to fame is her role as Anabel Ortiz on History Channel's Six, but she also holds credits in Modern Family, NCIS, Pure Genius, and Sweet/Vicious. 
The Purge series doesn't yet have a premiere date.