The First Purge Teaser Is A Twisted Campaign Ad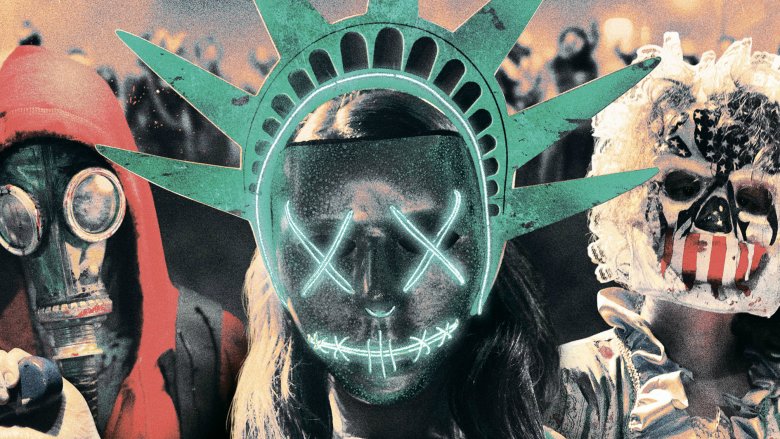 Well, someone approves of this message.
There's a teaser trailer for The First Purge, the fourth installment of The Purge horror franchise, and it definitely wants to make America great again. It's styled as a sort of mix between a campaign ad and a recruitment video, and it should look eerily familiar to anyone who didn't destroy his or her TV during the 2016 election.
The teaser doesn't feature any footage from the movie, which will presumably be a prequel to the three other films in the series, but it does hint that murderous anarchy is just a little legislation away. 
In The Purge, a radical movement calls for an annual 24-hour period during which all crime is legal. It's a way to let off steam after behaving the rest of the year. 
According to the synopsis for The First Purge, we're going to get to see the beginnings of that horrifying tradition. "Welcome to the movement that began as a simple experiment: The First Purge. To push the crime rate below one percent for the rest of the year, the New Founding Fathers of America (NFFA) test a sociological theory that vents aggression for one night in one isolated community.  But when the violence of oppressors meets the rage of the marginalized, the contagion will explode from the trial-city borders and spread across the nation."
Appropriately, The First Purge will arrive in theaters on July 4. Check out the poster below.