The Santa Clauses Set Gets Real Strange When The Cameras Stop Rolling, According To Star Kal Penn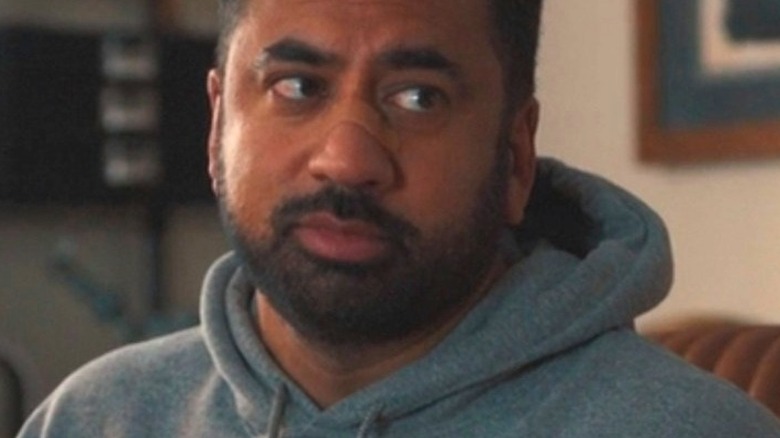 Disney+
Kal Penn is known for his roles in raunchy comedies like "Van Wilder" and the "Harold and Kumar" series, but his most recent project, "The Santa Clauses," brings him into the world of Disney+.
"The Santa Clauses" continues the story of Tim Allen's Santa Clause from where it left off in 2006's "The Santa Clause 3: The Escape Clause." In the Disney+ series, Scott Calvin (Allen) is nearing his 65th birthday, and after losing a step as Santa, he realizes he can't keep this up forever. Since audiences last saw him, Scott and Carol (Elizabeth Mitchell) have had two more kids, Buddy (Austin Kane) and Sandra (Elizabeth Allen-Dick), both of who have grown up at the North Pole. Recognizing that his kids would benefit from living in the real world, Scott sets out to find someone to replace him as Santa Clause. Penn plays Simon Choksi, a single father and struggling entrepreneur with dreams of being rich. However, his outlook on life changes after he visits the North Pole.
Penn's career has taken him through all kinds of projects. His most recent work primarily focused on the horror genre, with appearances in "American Horror Story: NYC" and Paramount's surprise hit "Smile." He also previously appeared in multiple seasons of "House" and served in the White House under the Obama Administration, so needless to say, he's a man of many talents.
The actor recently opened up about what it was like working on "The Santa Clauses," revealing an interesting aspect of the on-set environment.
Kal Penn wants to stay in the North Pole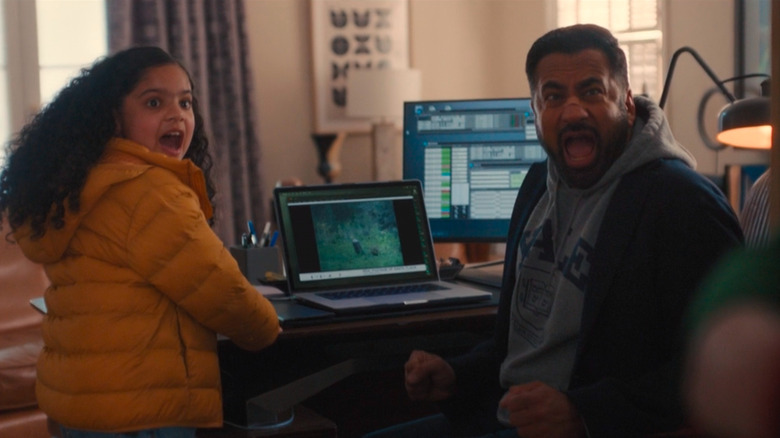 Disney+
Kal Penn recently sat down with The Hollywood Reporter to discuss the Disney+ series "The Santa Clauses." In the show, he plays a single father who travels to the North Pole, so he spends a lot of time with child actors during his time on set. The actor enjoyed his time with the kids, but it led to strange experiences once the cameras stopped rolling.
Penn joked about the fun time he had preparing for scenes on "The Santa Clauses." His character, Simon Choksi, would be in scenes with numerous elves who are over a thousand years old. Penn had to get into the mindset of playing alongside these ancient characters, but when he would get to the set, he was acting with a bunch of 10-year-olds. That wasn't even the worst of it, though, as once filming ended, the crew would unleash all of the kids into the beautiful Los Angeles weather. "But a creepy thing happens when they call a break and a big door slides open on the soundstage and suddenly, it's 75 degrees outside with palm trees and all of these children with creepy, pointy ears and these disturbing elf shoes are walking around. Out of context, it feels so strange. Put me back in the North Pole where everything is wholesome and magical and beautiful."
When asked if his character would wind up as the next Santa Claus, Penn expertly dodged answering the question directly, like any well-trained Disney actor. Simon Choksi shares the same initials as one Christmas legend. The actor revealed he's one of many people interviewed by Santa as a potential replacement but wouldn't reveal any more information to refrain from spoiling the show.
"The Santa Clauses" is now streaming on Disney+.