The Family Matters Episode You Likely Forgot Featured Power Rangers' Jason David Frank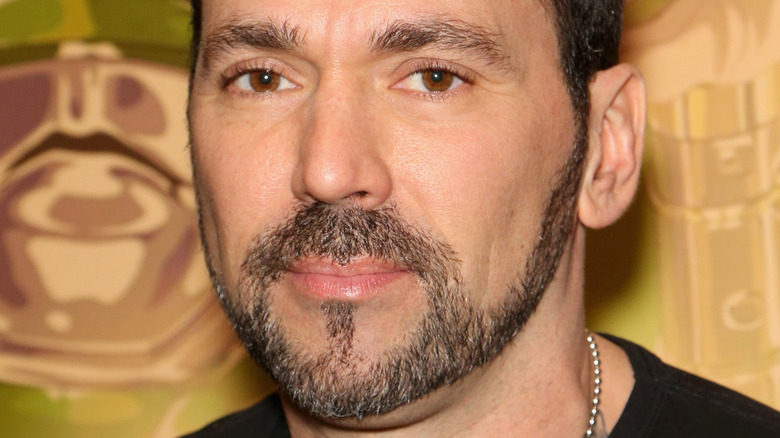 Gabe Ginsberg/Getty Images
Jason David Frank brought a world of color and fun to kids throughout the '90s as Tommy Oliver on the hit TV series "Mighty Morphin' Power Rangers." While the character was initially intended only to be present for 14 episodes, his subsequent popularity led the show's creators to keep him on board as a main character.
Known simply as the Green Ranger throughout the franchise, David Frank played Tommy Oliver a staggering number of times after "Mighty Morphin'." This included roles in "Power Rangers Wild Force," "Power Rangers DinoThunder," and many more, including a fun cameo in the 2017 movie reboot (per IMDb). David Frank brought his natural charisma and skills in mixed martial arts to make the Green Ranger among the most popular and skilled of the team. Sadly, the world lost Jason David Frank as he died of alleged suicide on November 20, 2022, at the age of 49 (via TVLine).
His crushing loss has naturally had fans looking back fondly at the wide array of projects he was a part of, "Power Rangers"-related or otherwise. Amongst these appearances outside of the "Rangers" franchise, one that stands out from the crowd involves another popular '90s series where David Frank was allowed to show off his fighting skills once again — albeit with less successful results.
The Green Ranger went toe-to-toe with Steve Urkel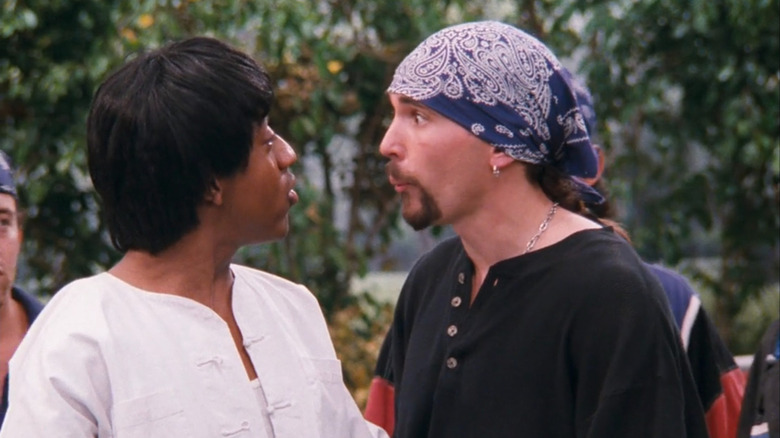 Warner Brothers Television
While he might have been best known for doing battle in a skintight green suit, Jason David Frank would find himself involved in a very different fight on the popular sitcom "Family Matters." He made an appearance on Season 8, Episode 8 of the hit television series.
The episode, entitled "Karate Kids," sees Steve Urkel (Jaleel White) use his transformation chamber machine to turn himself, Richie (Bryton McClure), and Jerry (Orlando Brown) into Bruce Lee versions of themselves to ward off a street gang known as the Piranhas who are causing trouble at a local park. Amongst this gnarly gang is the rough-and-tough Skull, played by Jason David Frank. While he doesn't have much room to show off an individual character during the episode, David Frank works off the playful tone of the show quite well. This is evident through his playful jab at Urkel with the line, "You're the one who's gonna end up in a trauma unit, nerd!" Similarly, his brief skirmish with Jerry was quite fun, seeing the gargantuan mixed martial artist be taken down at the hands of a kid in a bad Bruce Lee wig. It's all in good fun, and David Frank, along with the rest of the cast, are clearly having a great time, and that energy is certainly infectious.
If you or anyone you know is having suicidal thoughts, please call the Suicide and Crisis Lifeline at 988 or the National Suicide Prevention Lifeline​ at​ 1-800-273-TALK (8255).