Ramy Youssef Envisioned A Nightmare Version Of Himself When Creating His Ramy Character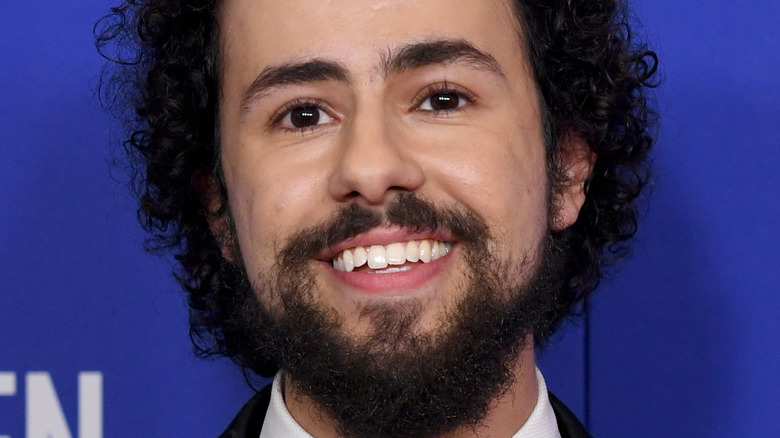 Kevin Winter/Getty Images
The Hulu series "Ramy" premiered in April 2019. The show follows Ramy Hassan (Ramy Youssef), a first-generation American Muslim, as he navigates faith, friendships, family, dating, and relationships while being torn between two cultures: his family's Egyptian culture, which highly embraces their faith, and the American culture he has grown up in. The series has aired two seasons, and a "Ramy" Season 3 is on the way. The popular show has received a slew of award nominations, with Youssef even winning the Golden Globe for best actor in a comedy or musical television series in 2020 (via Golden Globes).
The series is named after its protagonist — who, in turn, is named after its star, Ramy Youssef, who created "Ramy" with Ari Katcher and Ryan Welch. Youssef also has multiple writing and directing credits on the show (via IMDb).
When an actor has the same name as their character — and, beyond that, is responsible for creating and writing said character — it's natural for viewers to wonder how much of the character represents the real-life person. In Youssef's case, his on-screen counterpart is a whole lot less likable than he is in real life. Here's what the creator-star has to say about creating a nightmare version of himself for "Ramy."
Youssef didn't want to create a mistake-free character with his name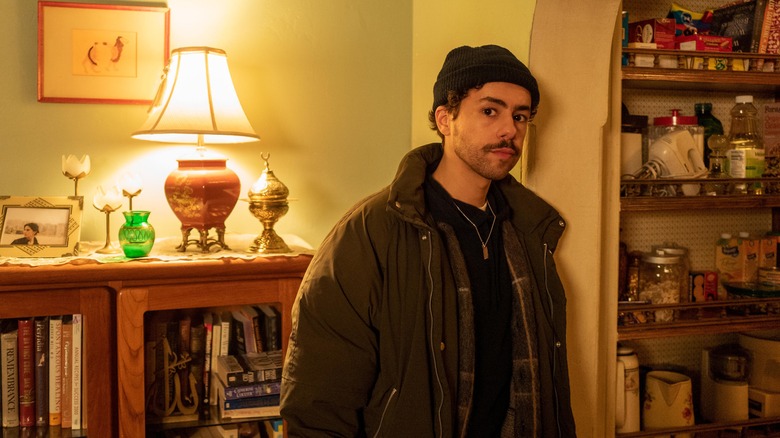 Hulu
Ramy Youssef recently appeared on Hot Ones to discuss his career, including his hit show, "Ramy." During the discussion, host Sean Evans brought up the fact that "Ramy" presents its protagonist as obnoxious and self-absorbed — despite the fact that it's semi-autobiographical — and asked Youssef to elaborate on how much he considers likeability when building the character.
Youssef said, "I think it would be so crazy to make a character named after myself, and he's just this amazing guy that doesn't make any mistakes." The writer-actor continued by noting that there would have been something off about creating a seemingly perfect character. Instead, he wanted Ramy to reflect himself — but under a different light. Youssef continued, "It's kind of like my nightmare of who I can become or who I might've been under different circumstance, without a passion, without love. So he's definitely in that space for me, which is a lot of fun to play too."
The actor had previously talked about his less likable on-screen counterpart in an August 2022 interview with GQ. During the discussion, Youssef emphasized that he knows how insufferable his character can be — which only adds to his likeability factor in real life. Youssef lightheartedly remarked, "You pick the worst side of you because then the people you meet are like, 'Oh, you're so much better than I expected!' As opposed to the other way around. It's all upside, really. You gotta undersell hard."