Zootopia+ Director Josie Trinidad Put Her Unique Scratch Voice To Good Use For The Series - Exclusive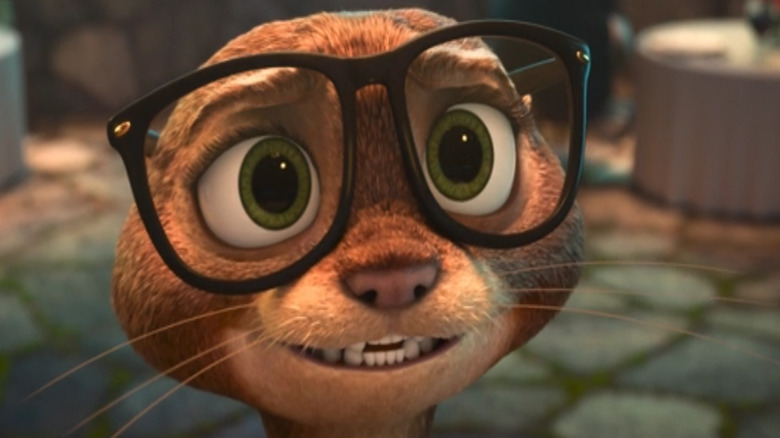 Disney
On the 2016 feature-length animated film "Zootopia," Josie Trinidad worked as a story artist, but she also lent her voice to a minor character, Mrs. Dharma Armadillo, the landlady for the building where main protagonist Judy Hopps (Ginnifer Goodwin) lives.
When Trinidad moved up to co-director of the 2022 "Zootopia+" series, which is now streaming exclusively on Disney+, she left the on-screen voice work behind while still lending her vocal chops to the six-part anthology in a unique way: She recorded all the scratch vocals.
In animation, scratch vocals are used to bring storyboards to life while the directors put the finishing touches on the visuals. Once the project is fully animated, the scratch vocals are replaced by the stars of the show, which in the case of "Zootopia+" include Bonnie Hunt, Don Lake, Kristen Bell, and Idris Elba, among others.
During an exclusive interview with Looper, Trinidad and co-director Trent Correy talked about Trinidad's time as a scratch vocalist for "Zootopia+."
Trinidad has 'the voice of a podcaster'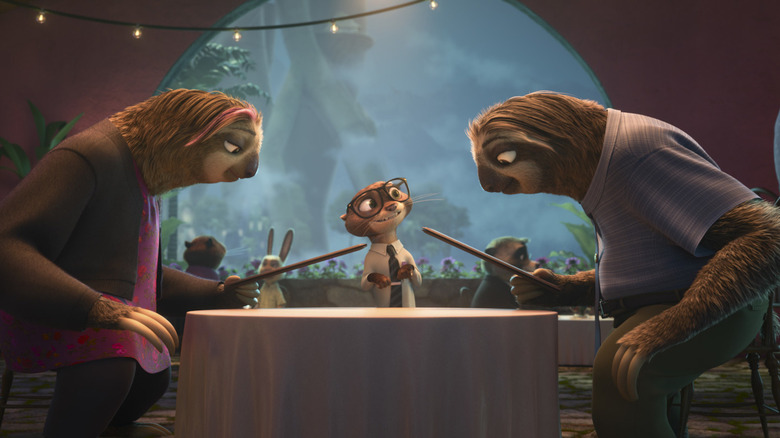 Disney
The storylines for the six shorts on "Zootopia+" run the gamut, from overprotective bunnies Bonnie and Stu Hopps (voiced by Bonnie Hunt and Don Lake) turning into superhero parents to Sam the Otter (Charlotte Nicdao) getting stuck serving two sloths during the dinner rush at a restaurant — and Josie Trinidad tackled them all.
"Josie does wonderful scratch," said Trent Correy. "We built these shorts with her scratch voice. Josie's got the voice of a podcaster, and she's a great actress. She did wonderful stuff."
But Trinidad herself demurred, saying, "He's being too kind. Going off on a tangent, we cast Charlotte Nicdao as Sam the Otter for our 'Dinner Rush' episode, and I made a horrible attempt at an Australian accent, and [executive producer] Jennifer Lee was laughing so hard. She was like, 'Who is that doing the abysmal Australian accent?' So, to get Charlotte's voice in there, the way she elevated it, was incredible."
While Trinidad's scratch vocals may never see the light of day in public, the final version of "Zootopia+" is now streaming exclusively on Disney+.