Early Aquaman Test Screenings Reportedly Positive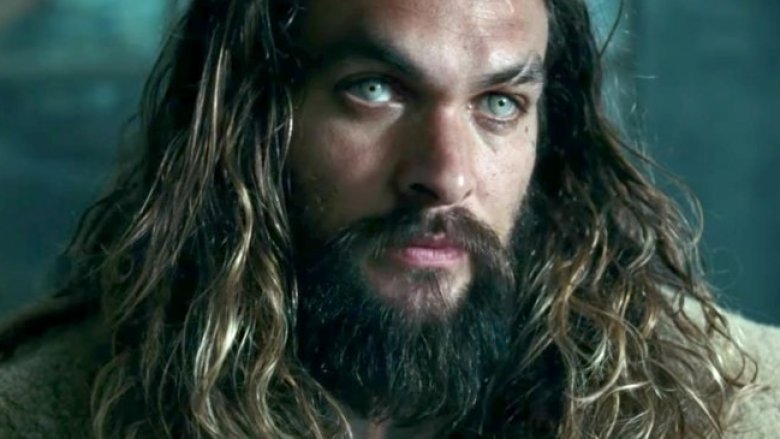 Aquaman might be the comeback DC Films and Warner Bros. need. 
According to a report by Batman News (via Twitter), Warner Bros. held an early test screening of director James Wan's Aquaman at its studio lot on Wednesday. Those who caught the screening were, of course, not allowed to divulge exactly what they saw, but a third party like Batman News can dish the dirt on the attendees' reactions. And by the looks of things, viewers adore Aquaman. 
The outlet posted an update on Wednesday evening, shortly after the screening wrapped, that reads, "So far two different sources told me they loved Aquaman! There's tons of action but it's a very emotional movie as well."
It's likely that the action-heavy sequences involve Jason Momoa's Arthur Curry/Aquaman and Yahya Abdul-Matteen II's David Hyde/Black Manta, Aquaman's archenemy, with the sentimental aspects coming from the title character's struggle between life under water and the chaos that burgeons above the surface. 
Though the commentary isn't revealing by any means, the fact that the reaction is positive is promising. After Justice League flopped at the box office and floundered with critics, studio Warner Bros. is yearning for a hit to bring its DC Extended Universe lineup back into good standing. With a star-studded cast and an acclaimed director on board, Aquaman has everything it needs to be this year's DC success. 
Principal photography on Aquaman wrapped in October of 2017, and the film is now working through its post-production process. Warner Bros. holding this early test screening will undoubtedly help the minds behind the film determine what to keep, what to change, and how to move forward with the project as it nears its release date later this year. 
Aquaman also stars Amber Heard as Mera, Patrick Wilson as Orm/Ocean Master, Willem Dafoe as Nuidis Vulko, Temuera Morrison as Thomas Curry, Dolph Lundgren as Nereus, Nicole Kidman as Atlanna, Ludi Lin as Murk, and Michael Beach as Jesse Kane. Here's the short plot summary for the film: "Aquaman finds himself caught between a surface world that ravages the sea and the underwater Atlanteans who are ready to revolt."
Aquaman is scheduled to swim into theaters on December 21.