Marvel Just Made A Huge Change To Their Upcoming Armor Wars Project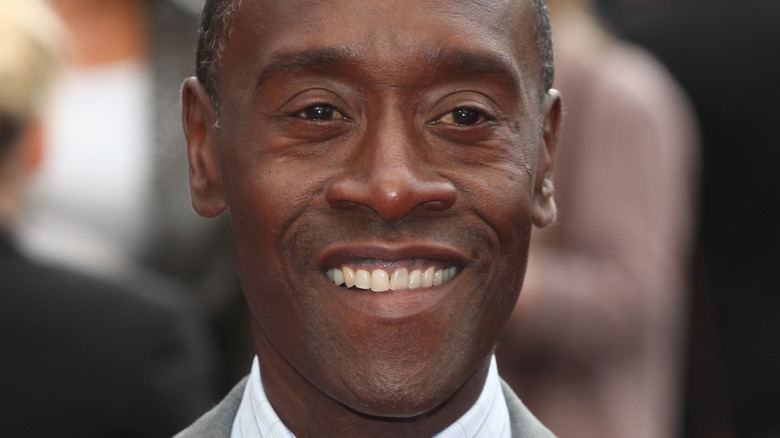 Featureflash Photo Agency/Shutterstock
The Marvel Cinematic Universe, more commonly known as the MCU, has become a juggernaut franchise since its introduction with 2008's "Iron Man." Iron Man himself, aka Tony Stark, went on to become a key figure in the franchise. Played by Robert Downey Jr., the character appeared in three of his own movies, as well as all four "Avengers" movies, and several other appearances until the character's death in 2019's "Avengers: Endgame."
The character's shadow continues to loom over the franchise, however, particularly with the news of an "Armor Wars" series on Disney+ as part of the MCU's slate of upcoming projects. "Armor Wars" was a storyline in the Marvel comic books and was published from 1987 to 1988. It was written by David Michelinie and Bob Layton and illustrated by Mark D. Bright and Barry Windsor-Smith.
This version, however, is set to be radically different from the comics story, not in the least because Tony Stark will not be involved this time around. With many fans intrigued about what the MCU's version of "Armor Wars" could look like, Marvel just made a major change to the project that promises to shake things up.
Armor Wars will no longer be a TV series
Marvel has announced that "Armor Wars," which was initially set to be a series on Disney+, will now be a movie (per The Hollywood Reporter).
Yassir Lester, the head writer for the series, remains onboard as the writer for the new film. Don Cheadle, who was previously announced as part of the series, also remains onboard with the film, once again taking on the role of James Rhodes, aka Rhodey, the alter ego of the superhero War Machine.
A director has yet to be announced for the film, as it hadn't been for the series. A release date has also not been announced, as it remains unclear when in the franchise's timeline this movie will now fall.
There has been no word on whether "Armor Wars" will feature any other characters from the Marvel Cinematic Universe. One character likely to pop up in the movie is Sharon Carter (Emily VanCamp), last seen in "The Falcon and The Winter Soldier" as The Power Broker, making a deal to sell U.S. military technology to the highest bidder.
Another character likely to appear in "Armor Wars," possibly for the first time in the franchise, is Riri Williams. Played by Dominique Thorne in the MCU, in the comics, Williams uses technology from Stark Industries to reverse-engineer an armored suit of her own, going by the name Ironheart. An "Ironheart" series has also been announced as part of the MCU's upcoming slate on Disney+.