Willow Showrunner Jonathan Kasdan Discusses How The Disney+ Series Handles The Absence Of Val Kilmer's Madmartigan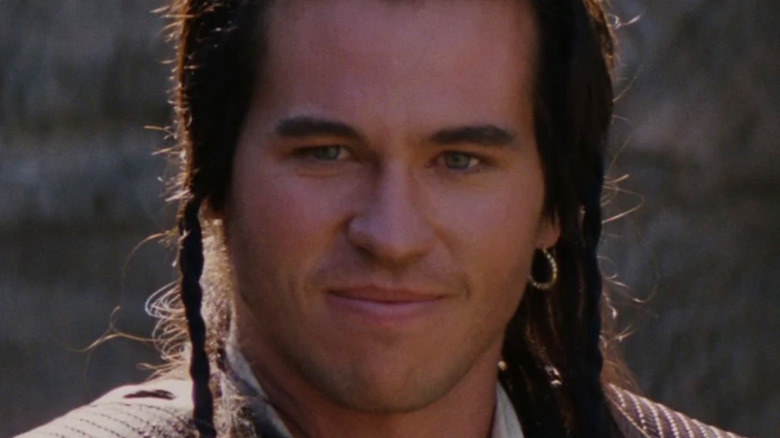 Disney
This month, the "Willow" series is set to premiere on Disney+, bringing the Mother World and its denizens back to the screen for the first time since Ron Howard's feature film of the same name in 1988 (per Deadline). 
The first film followed Willow (Warwick Davis), a young wizard-in-training who had to save a baby from an evil queen and her army. This time around Willow will be playing a more advisory role. The series will pick up about 30 years after the movie left off. It begins when the son of Sorsha (Joanne Whalley), Airk (Dempsey Bryk), is kidnapped by a mysterious evil entity. This forces his twin sister Kit (Ruby Cruz) to gather a group of adventurers to find him–starting with Willow himself. 
As Willow puts it in the first full-length trailer, the journey will take them beyond the boundaries of their world. The trailer also revealed that many of the movie's cast will be reprising their roles–but not Val Kilmer, who played the sword-slinging adventurer Madmartigan in the original. Kilmer was diagnosed with throat cancer in 2017 and lost his voice (via CNN).
Madmartigan's absence looms large over the series, but the show's writers chose to incorporate it into the story. Here's how.
Madmartigan might not be present, but he's very much a part of the story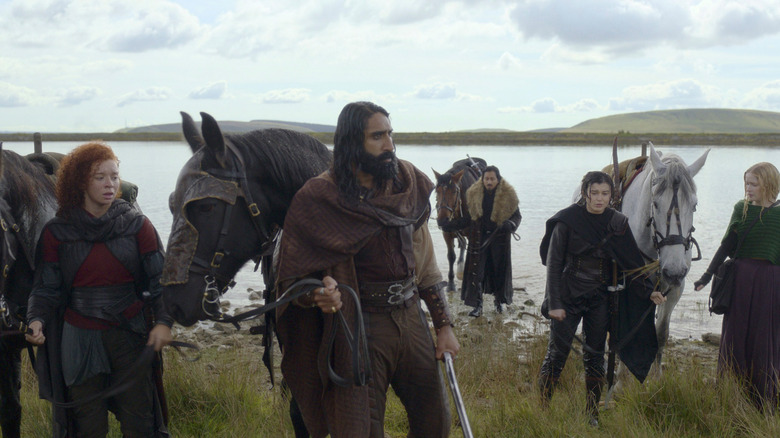 Disney+
"Willow" developer and writer Jonathan Kasdan addressed the Madmartigan question in a virtual press conference for "Willow" attended by Looper. Kasdan said that the mystery of Madmartigan would be "woven into this quest in a fundamental way."
More specifically, Kasdan said that since the main cast is so young, some of the major themes of "Willow" will be growing up and coming of age. The mystery of Madmartigan will reflect this. As Kit and her companions discover what happened to the swordsman, they'll learn that he had to make an important sacrifice, and thereby what it takes to be a hero. Kasdan didn't say what that sacrifice would be, but did indicate that it was made on behalf of Kit and Airk.
Kasdan continued that as the series progresses, the characters will meet a friend of Madmartigan's who will give out clues about his fate. Of course, Kasdan didn't elaborate on who Madmartigan's mysterious friend is or who plays them. Could this role be the still-unknown character played by Christian Slater? Time will tell.
Above all, Kasdan emphasized that Madmartigan is alive. "Madmartigan is still out there," Kasdan said. "I've had many conversations with everyone involved, and our feeling is he is out there to be found, should the day arrive. I think Warwick and I would love to see him pick up the sword again."
"Absolutely," Davis agreed.
"Willow" premieres on November 30, so some of these questions will be answered soon.