Big Sky Fans Are Taking Note Of Cormac's Suspicions In Season 3 Episode 8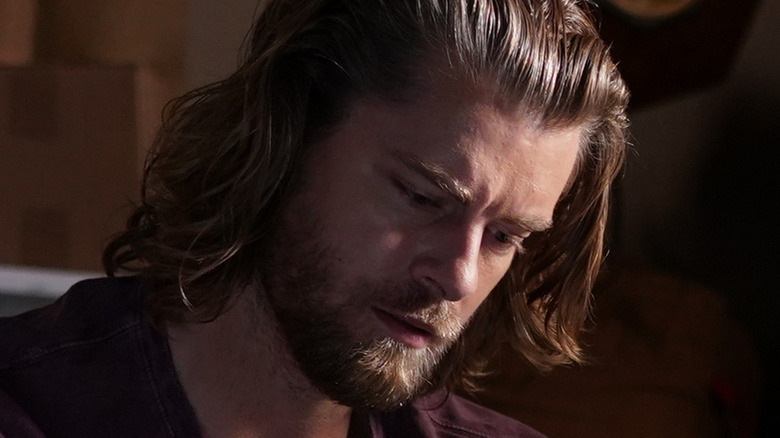 ABC/Michael Moriatis
Cormac (Luke Mitchell) has been the perfect example of a dutiful son since Season 3 of "Big Sky" began, helping run his parent's glamping business and letting things slide when their behavior started to seem off. After he questions Sunny's (Reba McEntire) unrealistic attitude after Paige goes missing, though, she unleashed an unwarranted fury on him, telling him "You're a grown man, Cormac, start acting like it." Sunny is clearly perturbed that her son is showing independence and not just doing what he's told, but little does Cormac know that Sunny is lying to protect his unknown half-brother, Walter (Seth Gabel).
As Sunny and Buck (Rex Linn) get more evasive and begin sending him on unneeded errands to get him out of the way, Cormac starts spending more time with Cassie (Kylie Bunbury). While it's clear there's a mutual attraction between them, Cormac is also concerned about the dead backpacker and about Paige (Madalyn Horcher) having gone missing, and wants to help Cassie solve the case. Sunny telling him to stay away from Cassie just has him more convinced that something is going on with his parents. Fans are concerned that Cormac's suspicions could lead to something terrible happening to the handsome camp leader.
Fans worried about what Cormac will do when he learns the truth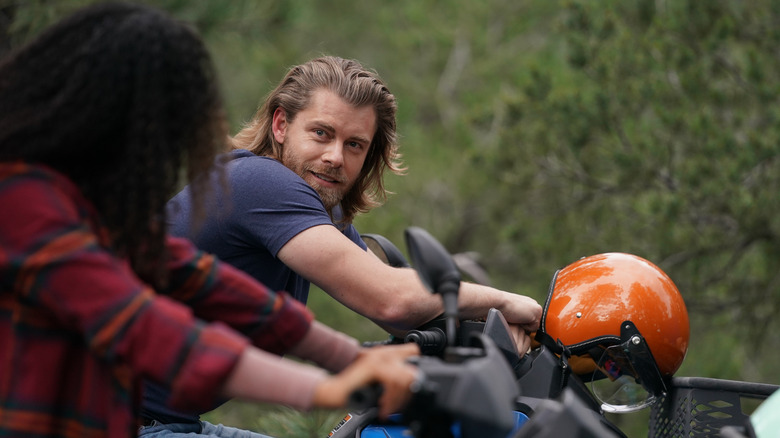 ABC/Michael Moriatis
Sunny's behavior of covering up for Walter when she is convinced he's done bad things (like murdering the backpacker and Paige), and Buck impulsively killing Mary (Sophia Embid) when he thinks she's a threat to Sunny, has dramatically changed fans' perception of the couple. Viewers are no longer convinced that Cormac is safe should he pose a threat to his parents. "I want Cormac to have answers but be careful with your snooping, your parents might kill you for it, literally," tweeted @Olicity4Life after watching Season 3, Episode 8 ("Duck Hunting") of "Big Sky." Another fan, @jacobhWoods, tweeted "I like Cormac, but this man needs to stop asking questions and mind his business for his own sake or it's not gonna end well for him."
But not all fans are worried about Cormac. "I really want Cormac to be a good guy, but I can't forget he never gave Emily back that knife," tweeted @kookie9200. Some fans also wonder whether if Cormac learns the truth he'll choose to protect his family no matter the cost — which seems to be a family trait. Would he lie to Cassie or frame Emily if his parents' lives and freedom are threatened? Whether Cormac will end up being one of the few good guys this season or follow in his family's devious footsteps remains to be seen.