Whatever Happened To Truffle Shuffle After Shark Tank?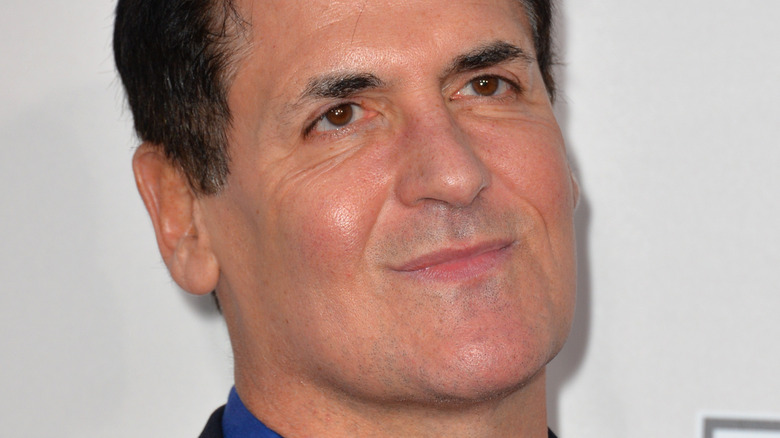 Featureflash Photo Agency/Shutterstock
When the COVID-19 pandemic indefinitely shuttered the world in 2020, one industry had to pivot harder than most – restaurants. For chefs Jason McKinney and Tyler Vorce, who met while working together at the three-star Michelin spot French Laundry, they found themselves in an unusual predicament.
One year prior, they launched a business surrounding truffles. The two began working directly with truffle hunters to help chefs get their hands on the best product possible, eliminating the risks the black market posed. But when COVID-19 hit, McKinney and Vorce had 20 pounds of truffles, worth $1,000 a pound, and no restaurants to take them to. This is how Truffle Shuffle was born, allowing consumers to purchase truffles directly in addition to truffle salt and other products. The business even offers live, virtual cooking demonstrations to create a Michelin-worthy meal from home.
On Season 12, Episode 21 of "Shark Tank," McKinney and Vorce pitched Truffle Shuffle to the panel, asking for $500,000 for five percent of the business. The sharks expressed some concern, but several offers were made. Robert Herjavec offered $500,000 for 20 percent, saying, "You've got magic going on baby and the magic is in these classes. People are looking for experiences." McKinney and Vorce suggested a joint deal between Herjavec and Mark Cuban, wanting $500,000 for 14 percent, split evenly.
In the end, the duo accepted Cuban's offer of $501,000 for 18 percent. Was this the right move? Let's take a look at where Truffle Shuffle is today.
Truffle Shuffle is still in business and continuing to grow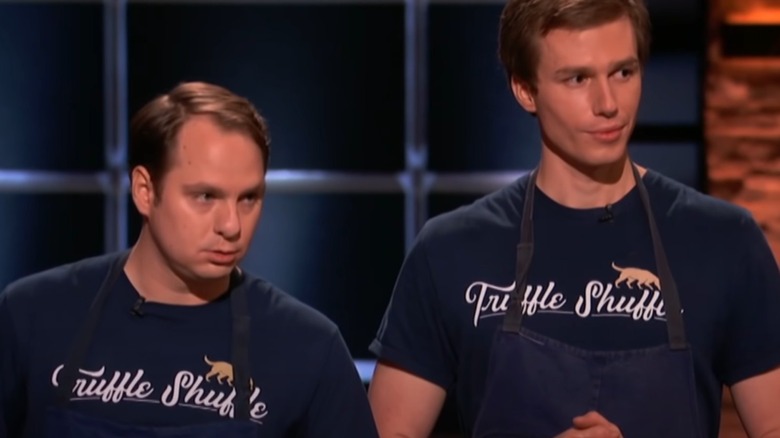 ABC
Not every business that receives an offer on "Shark Tank" achieves lasting success. Some, like Postcards on the Run, fail, while others, such as The Longhairs, thrive. Currently, Truffle Shuffle is doing well. On the official website, consumers can purchase either small or large quantities of fresh Australian truffles, which were sold out at the time of this writing. Customers can also buy White Truffle Butter ($35), cases of Truffle & White Cheddar Kettle Corn ($115-145), a Paloma Cocktail Mixer Set ($25), and other products.
Founders Jason McKinney and Tyler Vorce and a handful of other chefs continue to host live, virtual cooking classes. Each lasts 90 minutes and teaches attendees how to cook dishes like Potato & Black Truffle Dumplings and Dark Chocolate Lava Cake with Crème Anglaise. Upon booking the class, participants are sent a shopping list of what ingredients to purchase ahead of time.
So far, Truffle Shuffle seems to be resonating with the public. On Facebook, the company boasts a 4.8-star rating, with reviewers particularly enjoying the classes. Truffle Shuffle is also expanding its offerings. On Facebook, McKinney revealed some future initiatives, including a cruise through France, private chef experiences at clients' homes, and a new kitchen in Alameda, California, that offers in-person cooking classes for up to 20 people.
The future looks bright for Truffle Shuffle, which, according to Mark Cuban's official website, is still in partnership with the entrepreneur.