Here's How Marvel Studios Makes Its Huge Storyline Decisions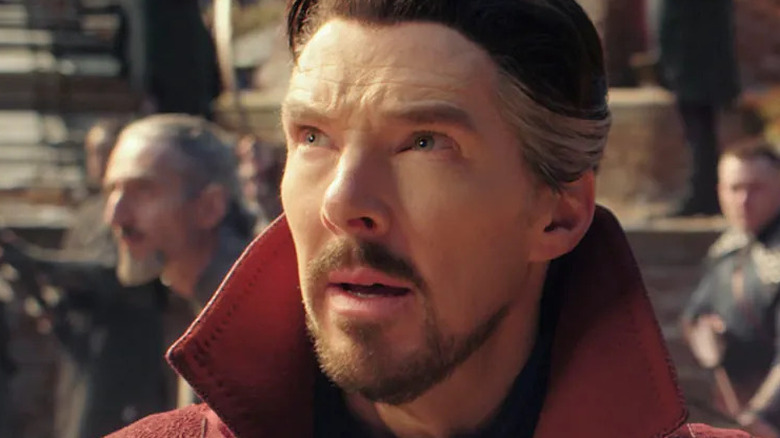 Walt Disney Studios Motion Pictures
As the Marvel Cinematic Universe approaches it 15th year of existence, it only seems to get bigger and bigger. Outside of dropping several movies almost every year, Marvel Studios has further bolstered its roster with a string of hit streaming series for the Disney+ platform. In doing so, its expanded the MCU in ways that even Kevin Feige likely couldn't have foreseen when he took Marvel's top job. And given the astonishing list of film and streaming projects Team Marvel has in the pipeline, it seems the only thing that could slow it down is a serious bout of superhero fatigue from the fanbase.
While that could be a real possibility, the Marvel team has continued to find ways to keep the superhero realm fresher than its counterparts. Marvel has done so by not just working outside the box in the context of world-building, but essentially re-inventing it. It helps, of course, that Marvel Studios creatives have an almost unfathomably deep treasure chest of source material to pull from. Source material aside, it still takes a ton of work to figure out not only which of those sources to bring to the superhero-loving masses, but how, and most importantly when. And it turns out many of the team's biggest decisions are not made anywhere near the offices of Marvel Studios.
A yearly retreat helps Marvel find which stories to tell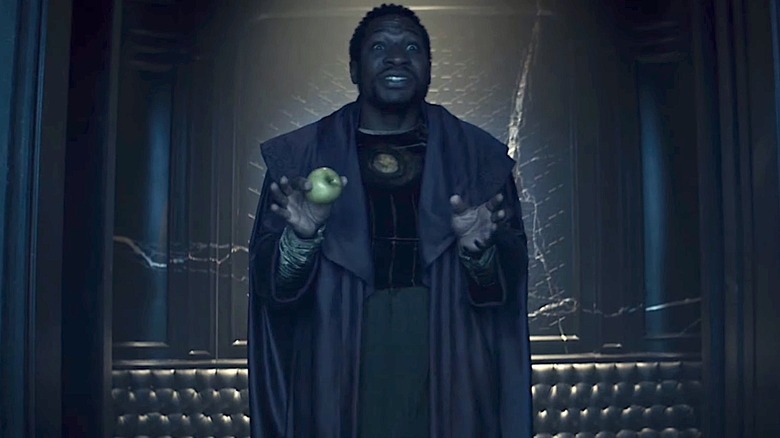 Disney Platform Distribution
Marvel Studios' Executive of Production and Development Nate Moore teased a bit of information during an appearance on The Town with Matthew Belloni podcast. During the interview, Moore was asked how the Marvel machine works, specifically, how it's decided which stories to tell within the MCU. 
As Moore notes, many of the most significant decisions (the Phase 3 Infinity Gauntlet storyline and Phase 4's burgeoning Multiverse saga) are not made in stuffy boardrooms or even the homes of the studio's executive team. Instead, many of these decisions are made on a yearly retreat to the desert vistas of Palm Springs.
"[Those decisions] are made in a couple different ways, to be honest," Moore began. "You know, we have a not-so-secret retreat every year or two, where we go away to Palm Springs, typically, and just talk about interesting characters or stories we'd love to tell." Moore added that many of those conversations are very much "what if?" based, with creatives encouraged to imagine any and every Marvel story they want to bring to the fanbase.
The executive notes passion typically guides such conversations, making them particularly fruitful. "Out of that week, there tends to be one or two tentpoles that sometimes move," he recounted. But given the scope of most Marvel projects and the overarching narratives that tend to connect them, landing "one or two" big ideas in a week seems pretty impressive.