Westworld's Cancellation Was An Unwelcome Birthday Surprise For Luke Hemsworth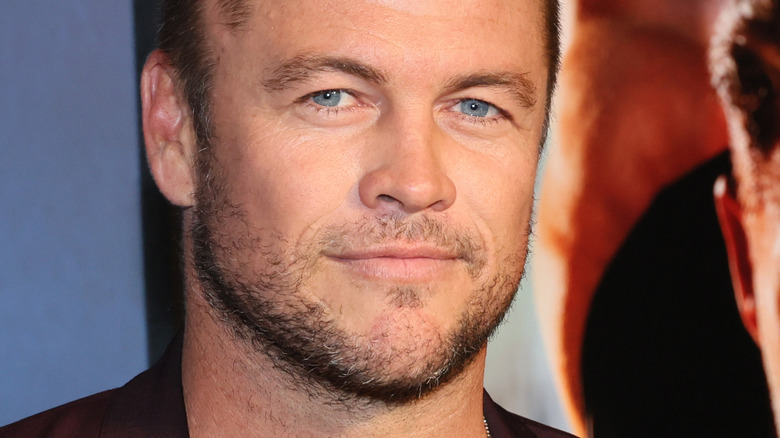 Dia Dipasupil/Getty Images
Even amidst the massive changes and cuts occurring under the fresh Warner Bros. Discovery corporate banner, a fifth season renewal for "Westworld" seemed like a given. Approximately a month before news of the cancellation came down the pipeline, co-creator Jonathan Nolan had a hopeful tone at New York Comic Con, assuring audiences that he was in talks with HBO for another season, which would have served as the final season to the mind-bending sci-fi drama (per Deadline).
"Westworld" Season 4 ended on a cliffhanger that begged for one final push, with surviving characters returning to the locale of the initial seasons, the Westworld park. "Westworld" won seven Emmy Awards during its run, and it made a strong impression out of the gate. Still, dipping ratings in the fourth season combined with season budgets that regularly top $100 million led to HBO abruptly pulling the plug (per The Hollywood Reporter).
Luke Hemsworth, who portrayed Ashley Stubbs, was as shocked as anyone by the cancellation. Getting the news was more than a tad worse for him, though, as it happened to come on his birthday.
Luke Hemsworth wants fans to focus on the positive
Luke Hemsworth's Ashley Stubbs perished in "Westworld" Season 4, but in a world where multiple versions of characters can exist at once, that likely would not have been the end for Stubbs. The character began as the Westworld head of security, but he evolved over the seasons to become a close confidante and friend to Bernard Lowe (Jeffrey Wright), a relationship few likely saw coming. The duo, however, were one of the highlights of what now stands as the final episodes of "Westworld." Hemsworth, unfortunately, learned his show was canceled on his 42nd birthday.
"I'm very thankful for my part in that series and that journey was a big part of my life, but yeah it was disappointing," the actor, who is the brother of Chris and Liam Hemsworth, told Entertainment Tonight. While nobody wants to hear what they've worked on for years is over on their birthday, Hemsworth did offer some words of encouragement for fans disappointed with the cliffhanger ending to "Westworld."
"I think the idea right from the start was to go full circle and come back to be about loops, to be about human beings and robots being stuck in that trajectory. Unfortunately, we get cut off, but it's the nature of the world. You can't get depressed about it," he said. Beyond "Westworld," Hemsworth also recently put in a hilarious cameo in "Thor: Love and Thunder" and appeared in Dwayne Johnson's "Young Rock."