New Amsterdam Fans Are Upset Over The Accuracy Of The Show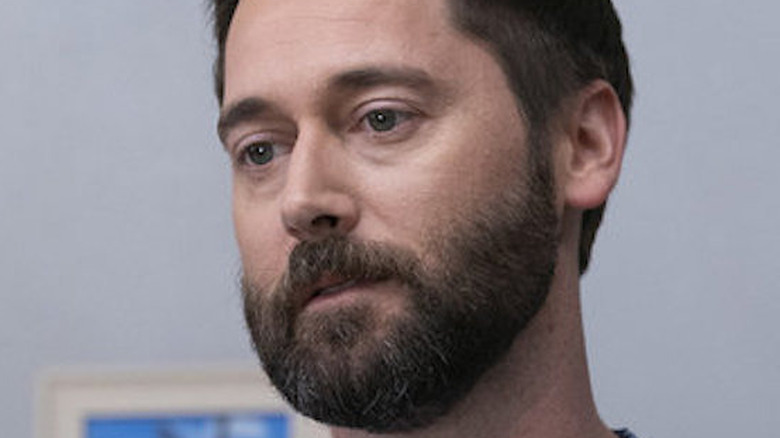 Ralph Bavaro/NBC
Perhaps the writers of the popular NBC show "New Amsterdam" are experiencing a bit of "senioritis." As the series nears its end, fans are becoming more frustrated with its storylines.
While the November 1 episode's provocative Roe v. Wade storyline gained "New Amsterdam" positive praise, the November 15 episode has the opposite effect. The medical drama, inspired by the memoir "Twelve Patients: Life and Death at Bellevue Hospital" by Dr. Eric Manheimer (per TV Insider), follows optimistic Dr. Max Goodwin (Ryan Eggold). The character works tirelessly to reform one of the country's oldest public hospitals, cutting through the bureaucratic red tape to better serves its patients. The show takes on hot-button issues that encourage real-world change. Even the World Health Organization praised its ability to "fold in public health issues and approaches that don't often make it to hospital or medical television shows" and is taking Dr. Goodwin's (fictional) letters to the organization seriously (via Deadline).
As "New Amsterdam" fans adjust to the heartbreaking news that the current Season 5 is the last and the series barrels toward its January 2023 finale, fans are becoming more critical of the series. It happens as the pressure to land a satisfying ending increases. With only five episodes remaining, fans want to know if their favorite characters will have a happy ending and if the writers will provide a pleasing resolution — whether good or bad. Given the talk about the most recent episode, it's not looking so great.
New Amsterdam fans are especially unhappy about the cannabis storyline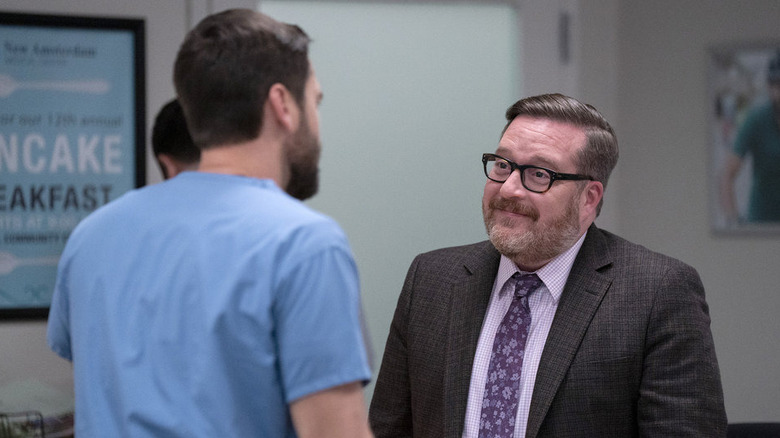 Ralph Bavaro/NBC
While "New Amsterdam" always has blended fiction with reality, viewers of Season 5 Episode 8, "All the World's a Stage..." are complaining about its accuracy — especially regarding its depiction of cannabis use. "I'm sorry but I highly doubt weed would make a person react like that," @FabulousMomMeee tweeted about the teen beauty pageant contestant hallucinating from marijuana. "This show is being ignorant about cannabis and cannabis oil bought from dispensaries," Sillypuppy agreed. "It clearly is marked with the percentage of THC because they are all lab tested for quality and purity before being allowed to be sold. That girl would not be hallucinating."
A similar discussion happened on Reddit, too, with u/WilliamisMiB saying, "Overdose on weed?? On weed??!! You could've gone with any other drug, hallucinogen/designer type but you went with THC. Who are these writers." u/IntovertPartyHardy agreed, saying "What's next, a DARE officer popping out from behind a corner?" while u/macjunkie complained, "the anti marijuana preaching is disgusting and so totally inaccurate." However, u/olily pointed out, "Marijuana is much stronger than it was 25 or 30 years ago," and mentioned a link between THC and psychosis. According to GoodRx Health, hallucination is a sign of THC overdose.
Fans were also bothered by Max's growing relationship with Dr. Wilder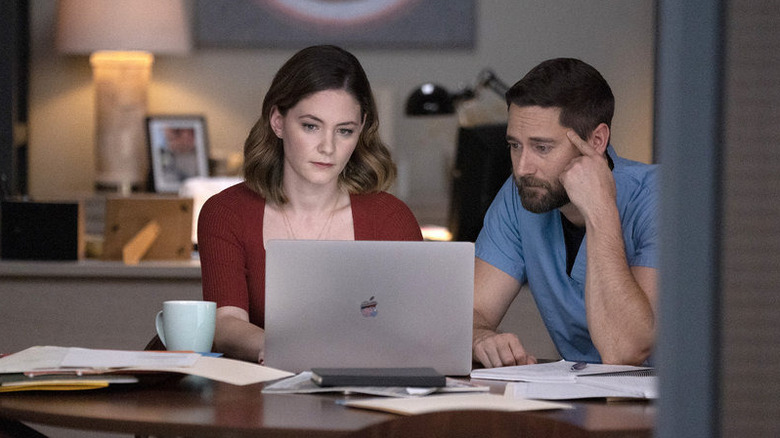 Ralph Bavaro/NBC
Fans were also frustrated with the apparent relationship blooming between Max Goodwin and potential new love Dr. Elizabeth Wilder (Sandra Mae Frank, upgraded to series regular in Season 5) — especially so quickly after Dr. Helen Sharpe left Max at the altar (when Freema Agyeman quit the series after Season 4). "Remember when tweets about #NewAmsterdam were anticipation and excitement over Sharpwin," @SharpwinP tweeted. "Now, tweets about this show are just generally disgust over #Wax and disappointment over the showrunners." @CassieMay01 agreed, saying "I've never know[n] a show to go so far against what the majority want. ... The 'chemistry' is cringe worthy & you've reduced a talented actress to a replacement love interest."
But Ryan Eggold, who directed the Season 5 premiere, and producers David Schulner and Peter Horton, have been working toward this story for some time. "Wilder was there for Max as a friend, even [from] I think it was Wilder's first episode," Eggold told TVLine. "So there's been a cool connection with them, I think, from the very start."
Despite @theboredfox's comment about Max "recover[ing] from their breakup in record TV time," Schulner explains it in another TVLine interview. "Life isn't neat enough to have complete stops and starts, whether it's in your personal life, your romantic life, your professional life," he said. "Everything bleeds into the next." He even promised some more good news for Sharpwin fans: "When I say you haven't seen the last of Helen Sharpe and Freema, I mean it."