Timothee Chalamet Renews Hope For Bob Dylan Biopic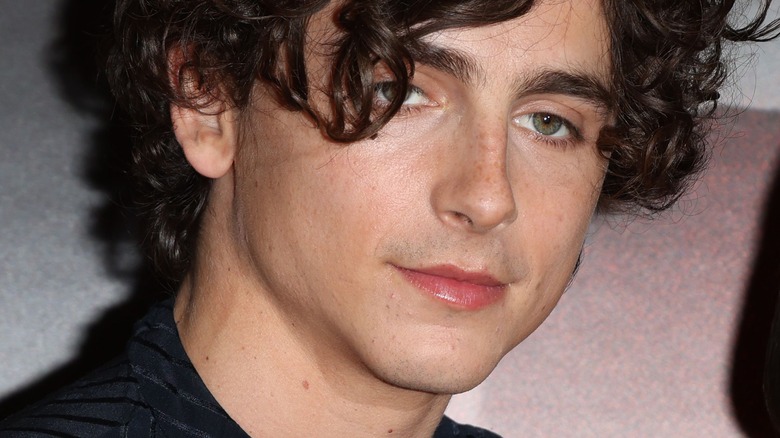 Stefania D'alessandro/Getty Images
It's been nearly three years now since Deadline first reported that Timothée Chalamet would take on the role of Bob Dylan in a new biopic tentatively titled "Going Electric," which was to tell the story of Dylan's first foray into rock music that angered so many folk purists. James Mangold, who was coming off his film "Ford v Ferrari," was announced as the director. This would be the filmmaker's second biopic about a music legend, the first being the 2005 film "Walk the Line" about Johnny Cash. This would also be the second biopic ever made about Bob Dylan, the first being the experimental 2007 film "I'm Not There," which featured multiple actors playing the iconic musician.
Then in October 2021, cinematographer and frequent Mangold collaborator Phedon Papamichael told Collider that the film was no longer happening due to concerns about COVID. "I don't think it's dead, but it's a tough one to pull off in a COVID-era because it's all in small clubs with lots of extras in period costumes, so you've got lots of hair and makeup. So our next project is Indiana Jones 5, actually. Mangold's doing that."
With that, hope was lost for many fans of Dylan. In January 2022, Film Updates announced that Mangold had said that the film was back on, but no original source of the information could be found anywhere. But now there's hope as Chalamet contradicted Papamichael recently and insisted that the film is still in the works and making progress.
It's not all over now, Baby Blue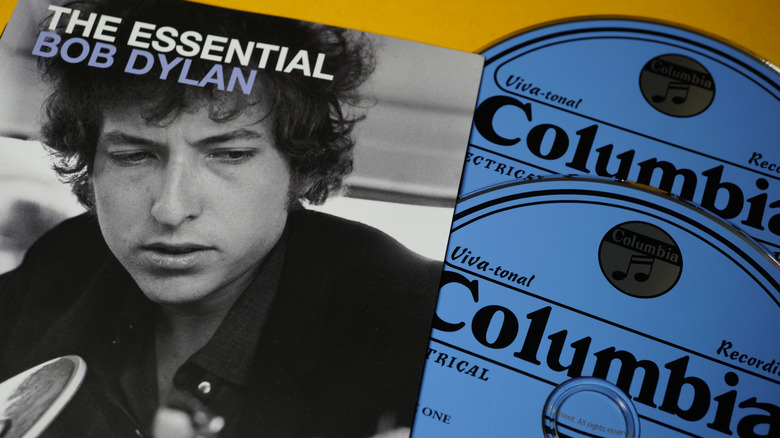 Stefano Chiacchiarini '74/Shutterstock
In a recent cover story interview for Variety regarding his new film "Bones and All," Timothée Chalamet insisted that hope was not lost for the Bob Dylan biopic. "I haven't stopped preparing, which has been one of the greatest gifts for me," he told Variety. "It's been a wonderful experience getting to dive into that world, whether we get to make it or not. But without giving anything away — because I don't want to beat anyone to the punch, and obviously things have to come together officially — the winds that are blowing are blowing in a very positive direction." So, while the production of the project seems to be moving slowly and might even be happening in fits and starts, it appears that it will eventually go forward as planned.
Fan response to the announcement that the film is still on was somewhat lukewarm. On Twitter, @thethirdman3 tweeted, in response to Consequence's post about the news, that "'I'm Not There' will be hard to top." Only a small number of fans seemed excited about the upcoming picture, such as @Foxwriter7, who posted Variety's piece about the film with the caption, "For those who were wondering like me (which I realize might just be me)." Perhaps there will be more excitement for the film when it finally comes out, as we now know it will.