Why Brendan Fraser Says He'd Refuse To Go To The Golden Globes If Invited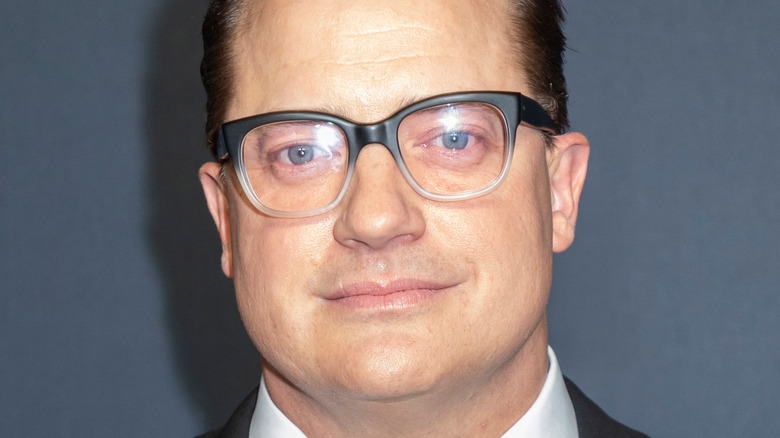 Sam Aronov/Shutterstock
By now, you've heard of the Brenaissance. Driven by nostalgia and fueled by TikTok, the movement has revived erstwhile '90s heartthrob Brendan Fraser and landed him at the top of "best" lists for 2023's Oscar predictions (via Variety). However, one more factor has been prominent in this phoenix act: Fraser's Oscar campaign trail for "The Whale."
Fraser's self-effacing, sympathetic, transformative performance has racked up accolades and drummed up the press (via Entertainment Weekly). On top of that, the actor's characteristically humble attitude through it all has won him admiration (via NPR). But Fraser fans may be surprised to know that the actor will be skipping at least one iconic awards ceremony this winter, even if he receives an expected nomination for Best Actor. 
In a new interview with GQ, Fraser has announced that he will not be in attendance at the 2023 Golden Globes, which were recently reinstated after a series of reforms and an expansion in membership. Read on to discover why Fraser won't be RSVP-ing "yes" this year, and why he wishes to be excluded from his own narrative.
Fraser doesn't want to be known as the comeback kid
In his interview with GQ, Brendan Fraser revealed that he wants to be recognized for his acting ability, rather than his "comeback." The actor, who grew to fame in high-profile action movies such as "George of the Jungle" and "The Mummy," now feels that the furor surrounding his creative resurgence is overshadowing his other qualities.
"My hope is that I can be recognized at this time in my life and career for my professional efforts, rather than the trope of the comeback kid as being a standard in culture, sports, coming from behind, being written off, and then coming back," he told GQ journalist Zach Baron, who last interviewed Fraser in 2018, before the actor's head-turning role in "The Whale."
But other past events, which have received more attention in recent years, are the principal reason Fraser remains hesitant to attend the Golden Globes.
Fraser thinks he'd be a hypocrite to attend the Golden Globes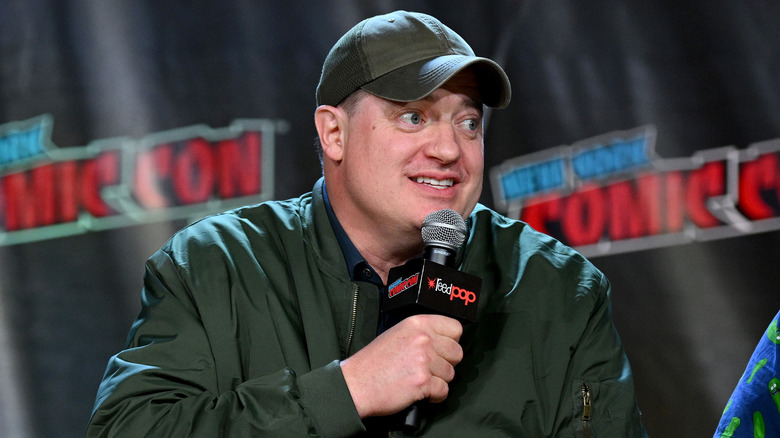 Bryan Bedder/Getty Images
While the Golden Globes are scheduled to return January 10, 2023 after two years away (via IndieWire), Brendan Fraser has indicated that he'll never forgive the ceremony or what it stands for. "I have more history with the Hollywood Foreign Press Association than I have respect for the Hollywood Foreign Press Association. No, I will not participate," he told GQ when asked if he would attend this year.
Fans of Fraser may recall that the star once accused Philip Berk — former head honcho of the Hollywood Foreign Press Association (HFPA), the organization responsible for producing the Golden Globes — of sexual assault (via People). However, the Golden Globes continued to proceed as normal. In fact, they didn't go off the air until 2021, when a Los Angeles Times investigation revealed that the HFPA had no Black members in its ranks (via The Los Angeles Times).
Accordingly, Fraser doesn't feel right attending such a ceremony. "It's because of the history that I have with them," he explained to GQ. "And my mother didn't raise a hypocrite. You can call me a lot of things, but not that." 
If there's any silver lining for Fraser, it's that Philip Berk is no longer associated with the HFPA. The organization expelled him in April 2021 (via People).