Drew Carey's Former Job As A Waiter Helped Him Keep Track Of Everything On The Price Is Right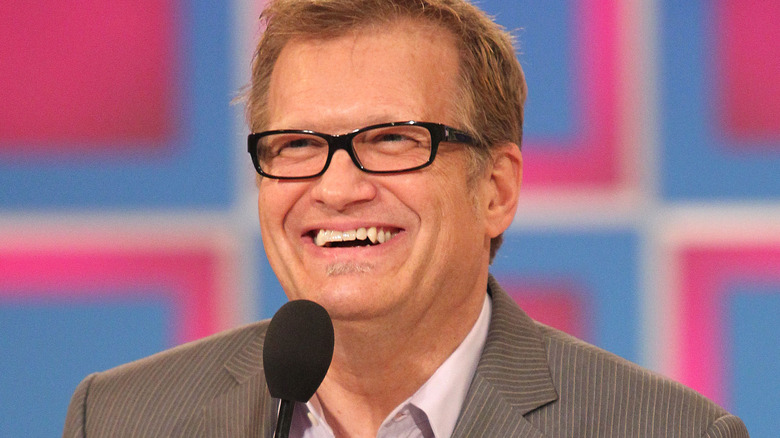 Frederick M. Brown/Getty Images
In addition to being an actor, comedian, and game show host, Drew Carey has a surprising background comprised of many different jobs and roles. According to Military.com, Drew Carey served in the Marine Corps Reserve from 1980 through 1986, where he got his once-characteristic buzz cut and horn-rimmed glasses.
Since becoming a famous comedian and television star, Carey has continued to do unexpected things. In 2009, he became a minority owner of the MLS soccer team Seattle Sounders, a goal he had in mind when he started hosting "The Price is Right" (via MLS Soccer). According to the Sounders' website, Carey's interest in soccer began in 2003 after seeing the LA Galaxy, which led to a new passion for the sport. Carey introduced a voting system on the Sounders FC, inspired by Spanish football clubs, by which members get to vote on significant leadership positions. The "Whose Line" comedian also works as a photojournalist, primarily for soccer games, and was a press photographer at the 2006 World Cup in Germany.
Carey's unusual career trajectory has given him a lot of experience in many different fields, and that experience has given him skills that come in handy as the host of "The Price is Right."
Drew Carey can host The Price is Right because he used to be a waiter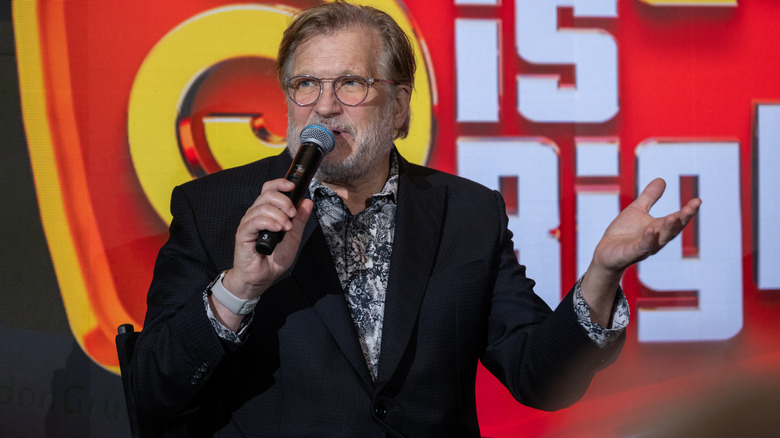 Alexi Rosenfeld/Getty Images
In a 2021 interview with the Rachel Ray Show, Drew Carey explained how working as a server in restaurants helped him to prepare for his duties as host of "The Price is Right." "[On the Price is Right] you have to keep track of so many things at the same time and I realized that, you know I was a waiter for a long time and you have to keep track of a lot of things. ... So just the idea of that diner experience it's so very like somebody needs coffee, somebody just sat down, somebody needs a check, there's food up I got to get. And it's like juggling plates a little bit and I'm good at it I think because of all my server experience from working in the kitchen industry and the restaurant industry." The game show host also mentioned that his career as a stand-up comedian taught him not to be intimidated by performing on a stage that another, more famous comic performed on, giving him the right mentality to take over for legendary host Bob Barker.
In an interview on TODAY with Hoda and Jenna to celebrate his 15 years of hosting the show, Carey said it felt like a lot more than 15. "It feels like I've been doing nothing else my whole life. I talk about things I did before, it just seems like a dream almost. It's such a good fit for me, and it seems like everything I've ever done in my life prepared me to be the host of 'The Price is Right.'" It certainly does seem like "The Price is Right" used all the skills that Carey picked up elsewhere.