Drew Carey Accepted The Price Is Right's Hosting Job With One Amazing Goal In Mind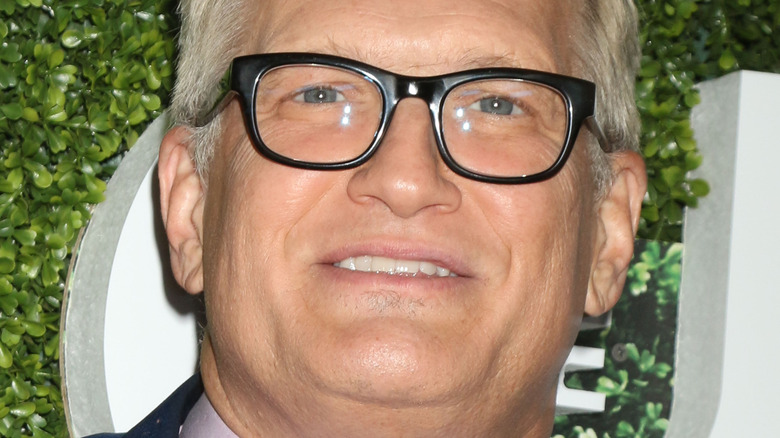 Kathy Hutchins/Shutterstock
Drew Carey's career has had a rather unusual trajectory. According to Military.com, before becoming a comedian, the Cleveland native was a member of the United States Marine Corps, which is where his trademark buzzcut comes from — although he seems to be growing his hair out a bit more these days. It was there that someone suggested he try to make a living off his jokes. The comedian then went on to create his iconic sitcom, "The Drew Carey Show." On the show, he played an everyman character: a man in a dead-end job trying to search for something better. While his show was a little adult, it never got so raunchy as to keep Carey from landing a more family-friendly job, which is why he was a perfect candidate to take over hosting duties for "The Price is Right" after beloved host Bob Barker retired.
In the years since he took over as the host of "The Price is Right," fans have accepted Carey in much the same way they did Barker. His enthusiasm is infectious as he gets just as excited as the contestants when they win. And the "Price is Right" host has a lot of faith in the show, telling Deadline that he thinks it "could be around for 100 years on American television because it's just that strong." However, Carey had a very specific goal in mind when he took over as the host of the long-running daytime game show, and it might surprise even the comedian's long-time fans.
Drew Carey is a soccer fanatic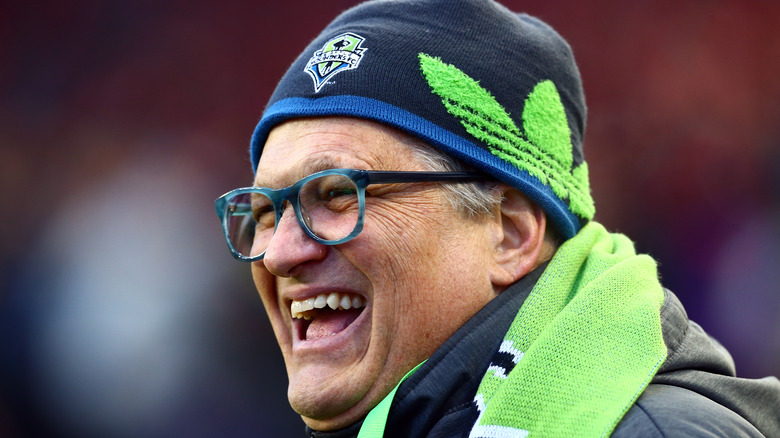 Vaughn Ridley/Getty Images
According to the Sounders FC website, Drew Carey became interested in soccer in 2003 after seeing an L.A. Galaxy game. So, when the veteran comedian was offered the job on "The Price is Right," his first thought was that he might be able to make enough money in this job to buy a soccer team (per the Chicago Tribune). He did exactly that, and shortly after he took the job, Carey became a minority owner of the MLS team, the Seattle Sounders FC.
A Vice profile on Carey as an owner of the Sounders referred to him as the "coolest owner in sports." The profile went on to point out that Carey is known for spending time with the fans, rather than in the owner's box. The Sounders' owner participates in the fans' "march to the match," and then joins them in the stands. He also said that he wishes his hometown of Cleveland had a team with a fanbase like the Sounders. The team has consistently led the league in fan attendance since the game show host became an owner of the team.
Soccer still lags behind football, baseball, hockey, and basketball in terms of its American fanbase. In a recent poll from Morning Consult, only 32% of Americans said they would consider themselves soccer fans, and an even lower percentage — just 7% — said they would call themselves "avid" fans. Having a high-profile celebrity like Carey owning one of the MLS franchises could help increase the sport's popularity, and probably has already given it a boost in Seattle. Whatever their numbers are right now, the Seattle Sounders FC fans sure seem dedicated to their team.