Ke Huy Quan And Harrison Ford Bonded Over Swimming Lessons While Filming Temple Of Doom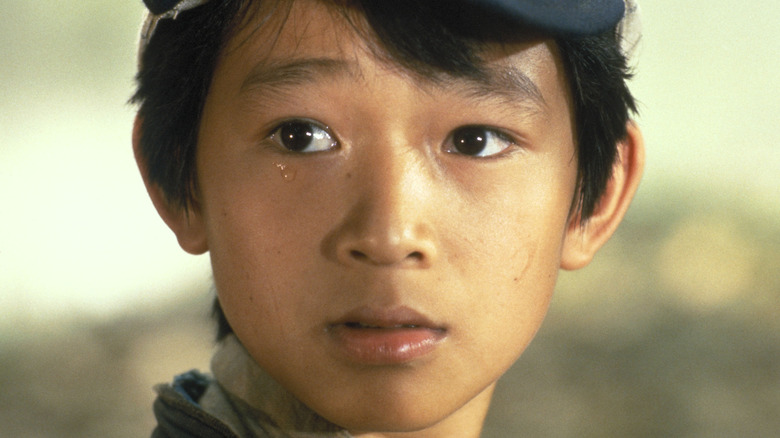 Paramount Pictures
It feels like Ke Huy Quan has been making headlines left and right recently. His scene-stealing performance in this year's breakout hit "Everything Everywhere All at Once" left everyone wanting to see more of Quan on the big screen.
Quan's career took off in the mid-80s when the then-child star landed roles in "Indiana Jones and the Temple of Doom" and "The Goonies." Following his iconic performances, Quan had trouble landing substantial roles in other movies, which led him to take nearly two decades off from acting. Instead, he pursued film school and jobs behind the camera until "Crazy Rich Asians" reignited his passion for acting.
Now, fans get to experience a Ke Huy Quan renaissance — Quanissance? — of sorts. Thanks to his incredible performance in "Everything Everywhere All at Once," it looks like the actor is one of Hollywood's hottest commodities, seemingly landing role after role. Fans can look forward to Quan's performances in the upcoming Disney+ series "American Born Chinese" and "Loki" Season 2, as well as the Russo Brothers' latest Netflix movie, "The Electric State" (via Variety).
His work on the upcoming Disney projects led him to attend this year's D23 event, where Quan reunited with "Indiana Jones" star Harrison Ford. It was clear from their picture that the two formed a strong bond during their time in "Temple of Doom."
Ke Huy Quan had an incredible time on the set of Temple of Doom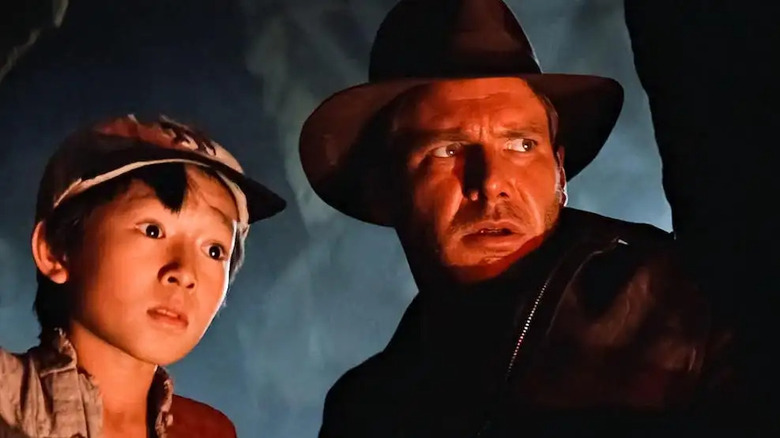 Paramount Pictures
Landing a role in a movie as big as "Indiana Jones and the Temple of Doom" is enough to change anyone's life. Coming off the first movie's success, with star Harrison Ford at the height of his career, "Temple of Doom" was bound for success, and the on-set life couldn't have been better, according to Ke Huy Quan.
Quan told The Guardian that he and Ford formed a strong bond during filming. He recalled how the cast and crew would have dinner and hang out at their hotel pool every day after filming. Ford would spend this time swimming laps, making sure to stay in movie-star shape, while a 13-year-old Quan splashed around in the water. He never learned to swim, so he just enjoyed the time he spent with the cast and crew. Their relationship entered a new level when Ford offered to teach him how to swim. "That's how we bonded," Quan said. "Everybody was so friendly. That was the kind of set that George [Lucas] and Steven [Spielberg] would run. There was never any screaming. There was always laughter and peace."
With Quan revealing so many happy memories from his time with Ford, it's only natural for fans to want an on-screen reunion. "Indiana Jones 5" wrapped filming before Quan and Ford's D23 reunion, so the chances of him reprising his role as Short Round are minimal. However, Variety recently reported on an "Indiana Jones" Disney+ series. With Lucasfilm keeping plot details under wraps, fans can only theorize if it would involve Quan' Short Round in some capacity.