What We Do In The Shadows Producer And Director Kyle Newacheck Teases Season 5 - Exclusive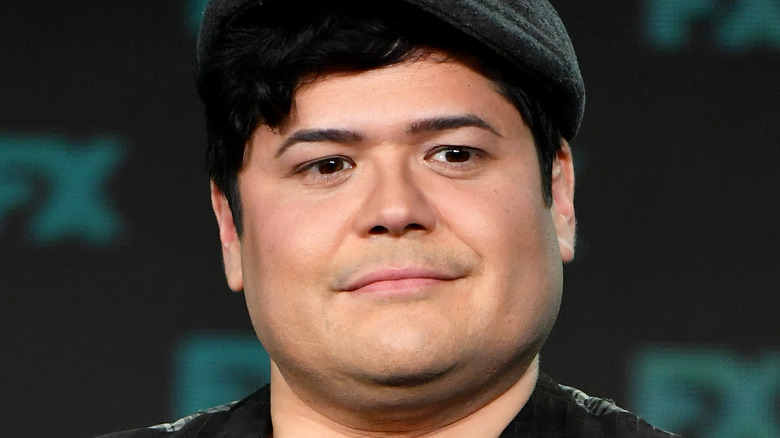 Amy Sussman/Getty Images
Plenty of hilarious mockumentaries have graced TV screens in the past two decades. Most of these shows, including "The Office," Abbott Elementary," "Reno 911" and "Modern Family" draw their comedy from revealing the underlying quirks of seemingly ordinary people in mundane situations. 
Then there's "What We Do in the Shadows." Based on the 2014 film of the same name that was written and directed by Jemaine Clement and Taika Waititi, the show tracks the antics of a group of vampire roommates who live in a rundown home in Staten Island.
The series is a brilliantly funny send-up of vampire stories, with characters that are equal parts dangerous and ridiculous. It's a premise that seems like it shouldn't work, yet somehow the show has been firing on all cylinders for four seasons and counting. As a result, the popularity of "What We Do in the Shadows"' continues to grow, leaving an increasing number of fans hoping for news about what we can expect from the upcoming fifth season.
During an exclusive interview with "What We Do in the Shadows" director and co-executive producer Kyle Newacheck — who produces and acts in the recently released alien dramedy "I'm Totally Fine" — Looper asked the talented multi-hyphenate to provide a clue or two about what's to come for the series' hapless vampires.
'It's going to be incredible'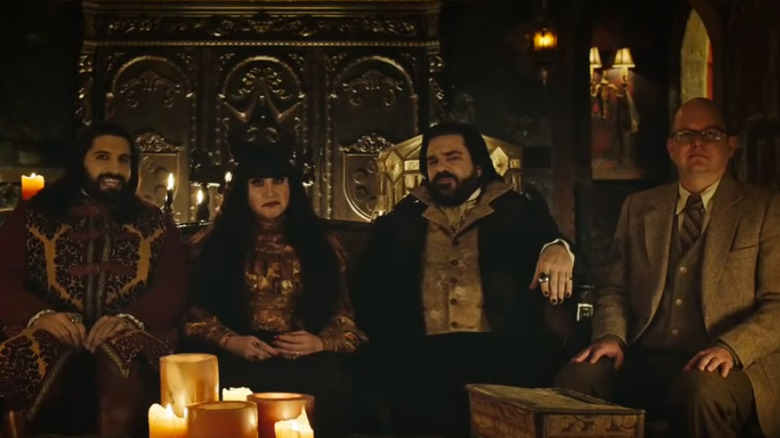 FX/YouTube
Newacheck has worked on "What We Do in the Shadows" since its second season, even earning an Outstanding Comedy Emmy award nomination as part of the production team for Season 3. He came across as genuinely excited about the fifth season of the mockumentary, which should hit the small screen sometime in 2023.
"[On] "What We Do in the Shadows," we keep it in the shadows until it comes out. But I will say that there's a lot of good romps, a lot of good, fun quests that the vampires are going on [next season]," Newacheck told Looper. "Thematically, [Season 5]'s a little bit going back to its roots in the sense of vampires are amongst us humans, but it's not without its magic and its insanity. There's so much happening this season. Oh my gosh, it's going to be incredible. I can't tease any more than that, though."
And Newacheck couldn't help but share his enthusiasm for the show and its cast. "I love that that show is so shrouded in mystery until it comes out. It's so cool and part of what that show is all about," he noted. "I've been doing the last four seasons, and man, the cast is fantastic. I can't get enough of those guys."
Catch Newacheck's latest movie "I'm Totally Fine" in theaters, on demand, and on digital.