Taika Waititi And Jemaine Clement Are Working On A Mysterious New Series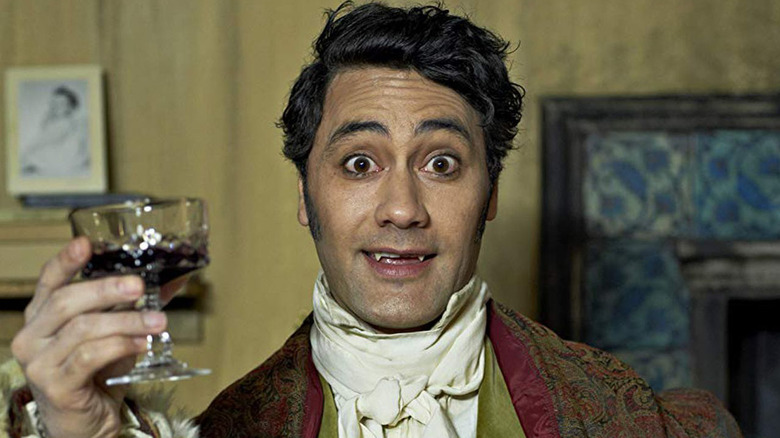 Paramount Pictures
These days, it's difficult to follow TV and movie news and not hear the names of either Taika Waititi or Jemaine Clement. Their 2014 mockumentary "What We Do in the Shadows" won over audiences with its quirky, New Zealand-flavored humor. Since then, the American TV adaptation of "What We Do in the Shadows" on FX has aired two critically acclaimed seasons, with a third on the way in September 2021.
All of that success has allowed Waititi and Clement to take on other projects. Listing all of them would take up most of this article, but among other gigs Clement is currently working on the American TV debut of "What We Do in the Shadows'" spin-off series, "Wellington Paranormal," which will premiere on FX on July 11. As for Waititi, he's gone on to become the acclaimed director of Marvel's "Thor: Ragnarok," and the Academy Award-winning "Jojo Rabbit." He is currently filming "Thor: Love and Thunder," which is set for a release in 2022. 
However, even though Watiti and Clement have mostly been pursuing their own endeavors these days, they still have found time to collaborate. And that's great news for their fans. Now, they're teaming up for another TV project that Clement says is completely left-field turn from anything they've done together before.
Watiti and Clement's new series is more than just another comedy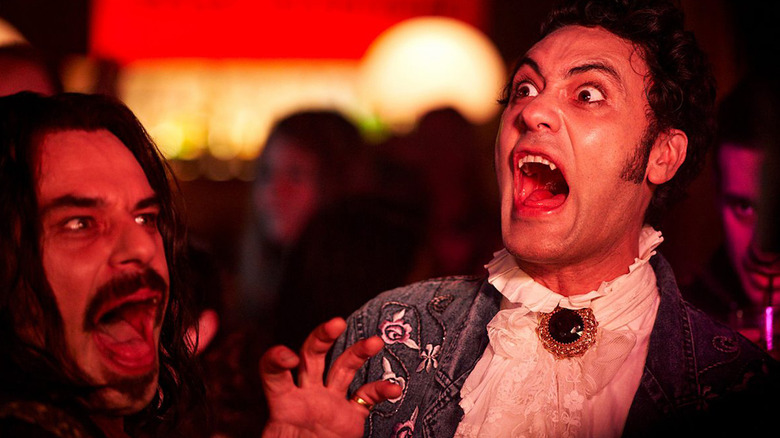 Paramount Pictures
In an interview with Entertainment Weekly that was published on June 30, 2021, Jemaine Clement revealed that he and Taika Watiti are currently writing a comedy action-adventure TV series. "I can't tell you much about it yet, but what's fun about it and what makes it exciting for me is it's something I always wanted to do, which is long-form episodes in a sitcom," Clement said. He added that the currently untitled series will be distinct from his other sitcoms, "What We Do in the Shadows," "Wellington Paranormal," and "Flight of the Conchords." 
"It'll be different from what I've usually done," he said. "I've made three sitcoms now, and I hope this one is still funny but more of an adventure series."
Clement wasn't able to share any plot details about the new series — it's too early in the process — and since the proposed series is still at the script stage, it will most likely be several months (at least) before anything is revealed. Either way, one expects that the new series will be just as wild, weird, and off-kilter as their previous works. On that note, keep in mind that it's also not even guaranteed that this project will ever make it to television: even though the two co-creators are now acclaimed enough to make pretty much anything that they want, not every creative project sees the light of day. It's the nature of the business.
Nonetheless, the fact that Clement and Watiti are working together again is exciting just by itself.