NCIS: LA Fans Are Buzzing Over The Treasure Hunt In Season 14 Episode 6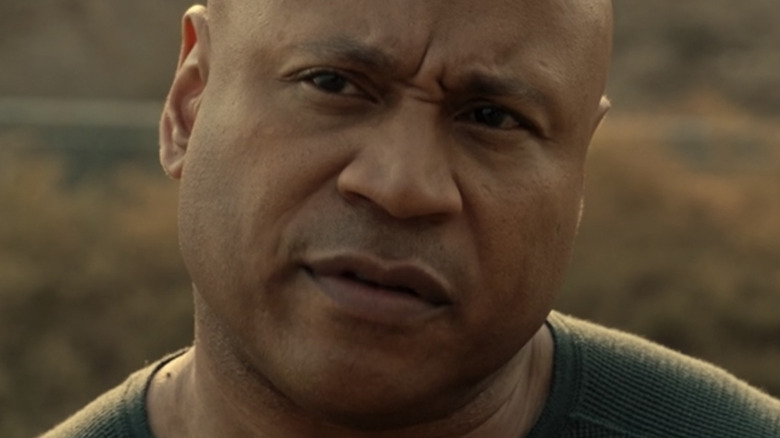 CBS
"NCIS: LA" Season 14, Episode 6, titled "Glory of the Sea," sends the eponymous team of Naval Special Agents on what is perhaps one of the most fun and inventive adventures in the entire series, as essentially the entire episode is dedicated to a search for sunken treasure.
This electric treasure hunt first kicks off when Sam Hanna (LL Cool J) and Grisha Callen (Chris O'Donnell) investigate the home of Rear Admiral Ted Gordon (John O'Hurley) following the latter's mysterious abduction. There, they discover that Gordon is utterly obsessed with the lost treasure of a mysterious Spanish Galleon and has laced his house with clues, riddles, and puzzles which the NCIS team is forced to solve in order to discover the location of that treasure.
It's an incredibly unique episode, to say the least, one that trades away the action and drama of a typical "NCIS: LA" episode in favor of an engaging and complex mystery. Indeed, this particular episode provided some much-needed levity to the series, and fans online could not contain their excitement over seeing their favorite "NCIS" characters tackling this entertaining treasure hunt.
Fans loved the inventive premise of this episode, comparing it to National Treasure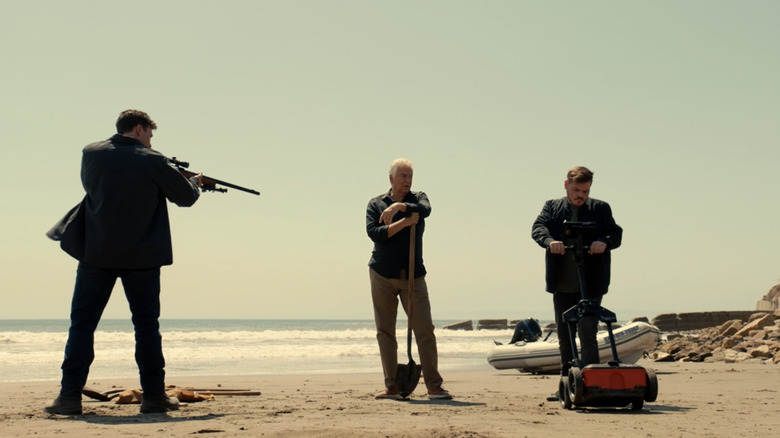 CBS
Following the release of "Glory of the Sea" on November 13, fans of "NCIS: LA" took to social media to praise the inventive treasure hunt at the core of this unique episode, with several viewers comparing the episode to the beloved "National Treasure" film franchise. "Goood episode!" wrote @Michael89340021 on Twitter. "As many, many are. This episode had me feeling National Treasure vibes. I hope that the exceptional shows will carry on for a long time to come." "WE are definitely on a National Treasure hunt here. lol #NCISLA," echoed @Dueler312.
Other users, such as @odonnellsptfan, absolutely adored the way that series regular Grisha Callen became so giddy over this mysterious treasure hunt, saying that he was "like a little boy excited for adventure all over again." Although the process of the treasure hunt itself has received plenty of praise from fans online, by the episode's end, both Grisha and Sam have given up on the treasure hunt itself and are only interested in actually saving Rear Admiral Ted Gordon.
As such, fans don't actually get to see either of these characters uncover the mysterious treasure — though the final scene of the episode shows both Special Agents receiving a package from the Admiral that contains a gold coin and several jewels, confirming that he did eventually find this treasure that he had become so obsessed with.