Chris O'Donnell Thought His Wife Was Going To Get Him Fired From NCIS: Los Angeles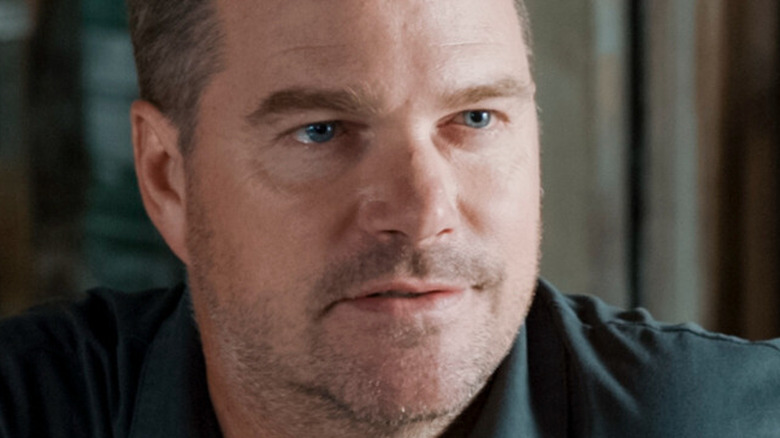 CBS
There are numerous benefits to starring in a long-standing franchise such as "NCIS." For one, actors get the chance to be a part of an elite group of shows that so many watch and love. And if there's an itch to expand creatively, the franchise has afforded some of its cast directorial opportunities. Although fans know him best as special agent G. Callen on "NCIS: Los Angeles," Chris O'Donnell has also directed a few episodes of the hit spin-off series.
Between 2013 and 2015, O'Donnell sat in the director's chair for three episodes of "NCIS: Los Angeles." So far, those episodes are his only career directorial efforts, but with "NCIS: Los Angeles" still going strong, it's possible we could end up seeing him direct again in the future. However, his brief director run wasn't without any hiccups. In fact, there was one point where the actor believed he would lose out on the most significant benefit of working within the "NCIS" franchise: job security. While directing "NCIS: Los Angeles," O'Donnell thought his wife was going to get him fired.
Chris O'Donnell's wife laughed during a crucial scene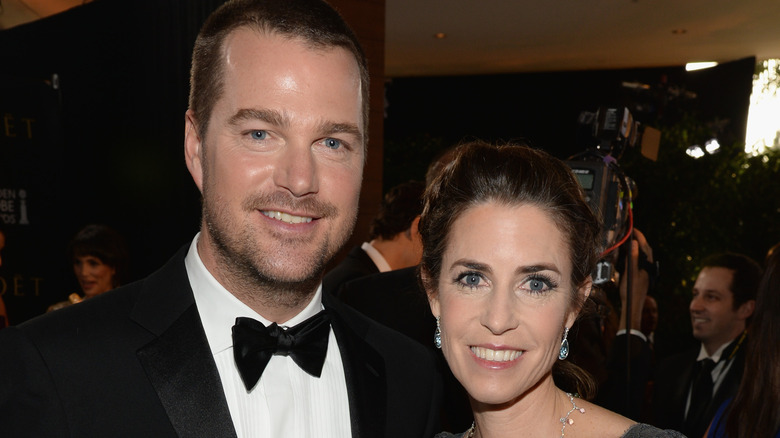 Michael Kovac/Getty Images
During an appearance on "The Late Show with Stephen Colbert," Chris O'Donnell got on the subject of his family appearing on "NCIS: Los Angeles." And in one humorous story, the actor detailed how his wife, Caroline O'Donnell, and some of her friends almost got him into trouble while directing an episode of "NCIS: Los Angeles." O'Donnell told Colbert that he brought his wife and her friends on an episode he was directing. The actor then recalled that during an intense scene of a bad guy shooting up a diner, everyone was supposed to run and panic. However, O'Donnell's spouse and her friends evidently didn't get the memo.
"I'm watching the playback after we did the take because there's hundreds of people there," O'Donnell said to Colbert. "There's one group of girls comes through, and they're all laughing hysterically, and they're still carrying real champagne that they had ordered themselves." Of course, the particular group turned out to be Caroline and her friends. O'Donnell continued to say on the "Late Show" that he had to tell his wife and her friends to cut out the laughter and take the scene a little more seriously, or they might cost him his job.
As no sharp-eyed fans have reported any background actors laughing during such an important scene, we'd assume that reshoots went off without a hitch. Still, the incident would have made a great addition to the blooper reel.