Black Adam's Justice Society Want To See Classic DC Characters Like Mr. Terrific And Red Tornado Next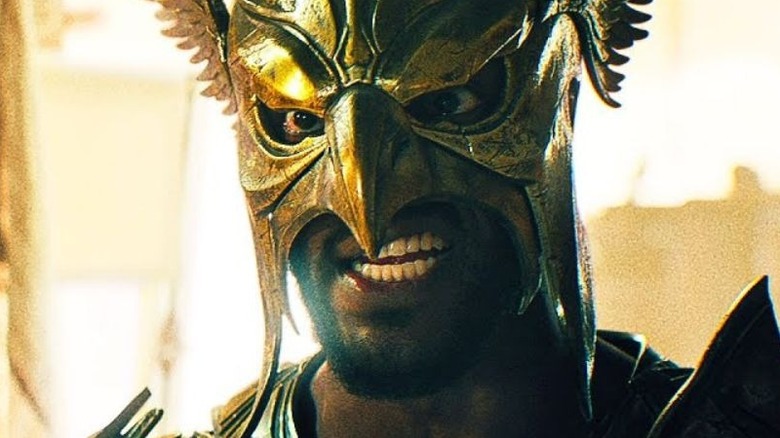 Warner Bros. Pictures
The hierarchy of power in the DC Universe appears to be staying about the same, as "Black Adam" is met with a batch of mixed-to-negative reviews that have become commonplace for the troubled comic book franchise. Though the film boasts an impressive cast, several brand new heroes, the return of some old favorites, and the sheer star-power of Dwayne Johnson, it currently sits at a "rotten" 50% on online review aggregator Rotten Tomatoes.
With the 15-year passion project of Johnson, it would be understandable if the actor were disappointed by the lukewarm reception to his superhero debut. Then again, Johnson seems in high spirits. His favorite aspect of the film appears to be the last few minutes — the realization of a vision he's been so fixated on, so excited about, he's willing to spoil it before the film hits theaters. In a lot of ways, reception to this first venture appears to be irrelevant, as all involved have their sights firmly set on the future, including the newest entrees to the DC Universe, the Justice Society of America.
Noah Centineo wants a Watchmen crossover?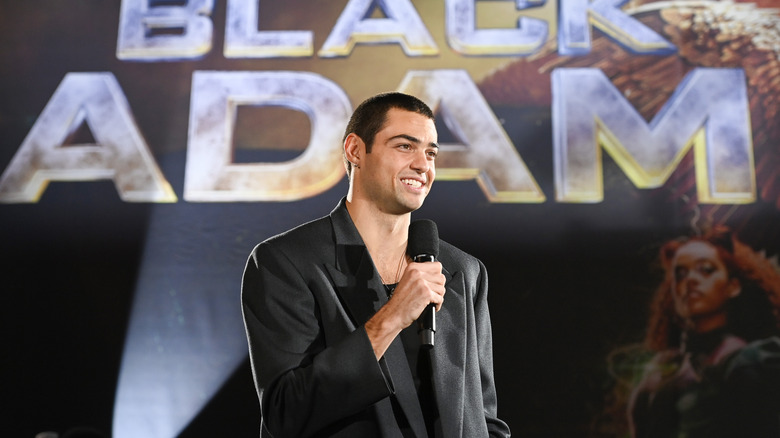 Kate Green/Getty Images
Speaking to GamesRadar, the current Justice Society members shared their hopes for future inductees — as well as who would play them. Of course, Cyclone actor Quintessa Swindell (HBO's "Euphoria") wants to see the original Red Tornado on screen. Fans of "Young Justice" may be familiar with the modern, robotic incarnation of the character, but Swindell wants to see the Ma Hunkle iteration, which dates back to the 1930s. "I would love to see Laverne Cox in the role. Laverne's not that old, but we can make it work, baby!" Ma Hunkle is Cyclone's grandmother in the comics and the "Black Adam" universe.
Speaking of Cyclone, Noah Centineo (Atom Smasher) recalled that Cyclone once appeared in the "Watchmen" sequel comic "Doomsday Clock," implying that this could pave the way for an appearance from Rorschach. It's admittedly a questionable choice, as Rorschach's complicated pathos likely wouldn't gel with Johnson's over-the-top vision for the DCEU. Centineo's choice for the character would be Donald Glover, though it's unclear if he sees the "Atlanta" star as the original Rorschach, Walter Kovacs, or his "Doomsday Clock" successor, Reggie Long.
Aldis Hodge — Hawkman in "Black Adam" — has a very specific (and pretty damn convincing) pitch for his dream JSA member. Hodge wants his brother, Edwin Hodge of "The Purge," to play Mister Terrific in a future team-up movie with his own character. Aside from Edwin's excellent performance in the "Purge" franchise, this idea is supported by the fact that he actually voiced the character in 2021's animated "Injustice" film.
"Black Adam" hits theaters on October 21, 2022.