Jordan Peele To Shoot His Next Movie This Year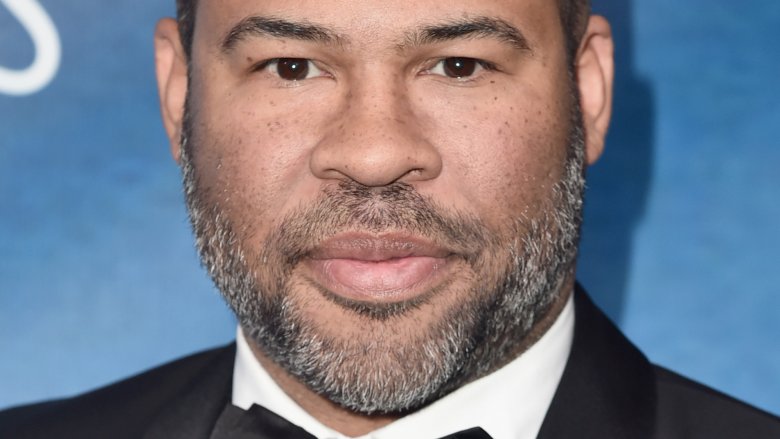 Getty Images
The Get Out writer, producer, and director is getting into a new project — and soon. 
During a presentation at Loyola Marymount University's School of Film and TV, Jordan Peele spoke with The Hollywood Reporter's Stephen Galloway in an ongoing interview series called The Hollywood Masters. It was in that conversation that Peele revealed he plans to start shooting his next movie sometime this year. 
"I am currently writing it, and I'll direct for Universal this year," said Peele (via THR). "I'm just trying to entertain myself again."
The creative, who recently racked up three Oscar nominations, kept a tight lip on details, only revealing that the new venture will ostensibly be a genre movie. Those who saw Peele's Get Out will know that he has a unique ability to imbue elements from multiple genres into a single project, as evidenced by the horror film taking more than a few unexpected turns away from its genre label. It's almost guaranteed that his next movie will do the same; Peele even mentioned that it will feel similar to Get Out in terms of tone.
"One thing I know is that this is genre, and playing around with the thriller/horror/action/fun genre of intrigue is my favorite. That's my sweet spot. So I think tonally it should resemble Get Out," Peele stated.
However, that doesn't mean fans should expect a rehashing of Get Out's plot structure and twisty narrative. Peele explained that he wants to make "a completely different movie" with a new focus. "I want to address something different than race in the next one," he said. "Every choice has ... pretty big ramifications because it is the second [movie]."
As Peele mentioned, the new film hails from Universal Pictures, the studio with which he entered into an exclusive first-look agreement under his Monkeypaw Productions label in early 2017. When word of the deal first broke, it was reported that Peele's next film would be a "social thriller," with a production allocation five times larger than Get Out's $4.5 million USD budget. At the time, Universal chairman Donna Langley praised Peele's creative vision, describing him as a "game-changer who is driven to tell stories that are as commercially entertaining as they are disruptive and provocative."
This news comes shortly after Peele announced he would be stepping away from acting to focus solely on writing, producing, and directing for the foreseeable future. He told Entertainment Weekly earlier this year that "the idea" is to pull a Daniel Day-Lewis and cease appearing on camera. He explained, "Acting is just nowhere near as fun for me as directing."