Why Are Survivor Seasons Shorter Than They Used To Be?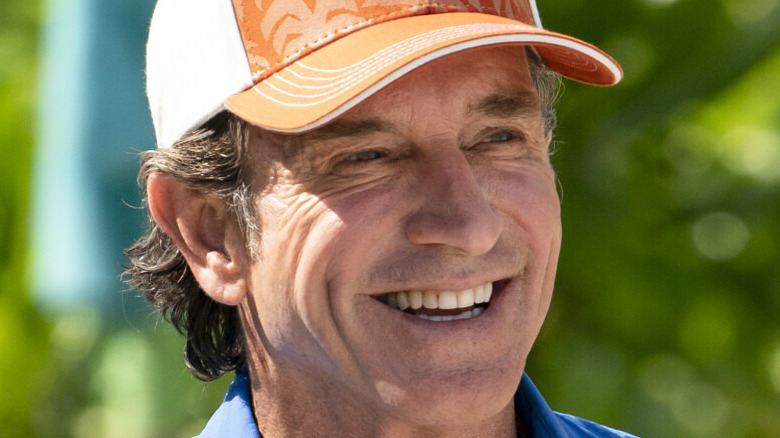 Robert Voets/CBS
Many of the reality shows made after the "Survivor" premiere in 2000 were quickly canceled or went through multiseason runs before ending. But the hit CBS series is not just surviving, but thriving.
The competition show where a group of strangers must fend for themselves in isolation in order to win a million dollars has aired 43 seasons and is still very popular. In fact, "Survivor" is one of the highest-rated shows on CBS, according to Deadline. Part of this may be that the game itself has evolved over the past two decades. The New Yorker notes that "each season, new twists, themes, and challenges are introduced to amp up the strategic component of the game." This helps keep "Survivor" fresh for new audiences introduced to the premise by the show's inclusion on Netflix.
However, the show's seasons are also shorter than they used to be. Here's the real reason why.
COVID shortened Survivor's seasons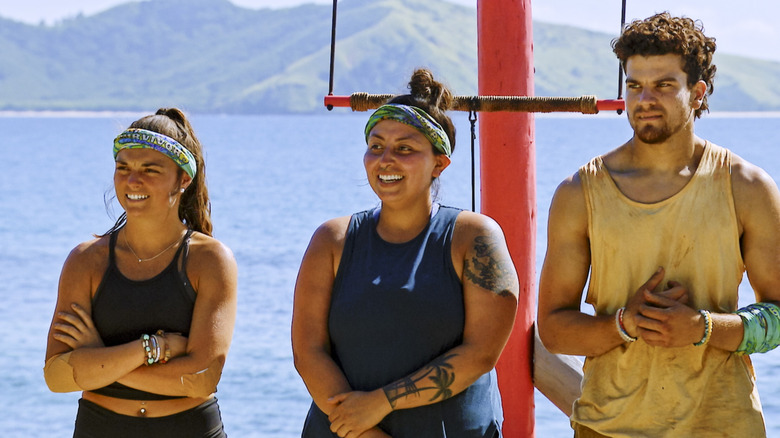 CBS
Long-running "Survivor" host Jeff Probst famously used to open every premiere with the fact that each season lasted 39 days total. If you could make it all 39 days without getting eliminated, becoming the "Sole Survivor," you'd get the big prize money.
However, recent seasons of the show have only set the contestants up for 26 days of endurance and gameplay. Probst confirmed in an interview with Entertainment Weekly that this was because of COVID-19. The number of days was cut to account for the time the production team has to spend in isolation. Probst even went through the numbers for EW: "So if we wanted to shoot two seasons, we had to do it back-to-back. For us to shoot two seasons of 39 days back-to-back, along with our 14-day quarantine, would have meant nearly 100 days, and that was simply too long."
Probst also confirmed that the new shorter time would be here to stay. As he told EW, "This is our new game, and we are very excited about the future."