How Strange World Has A Three-Layered Hero's Journey According To Dennis Quaid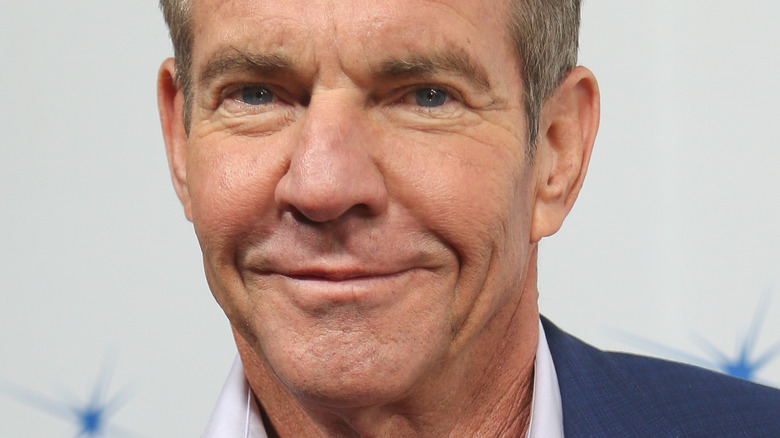 Debby Wong/Shutterstock
On November 23, Disney's ambitious animated feature, "Strange World," will hit theaters. The timing of its release, just five days after the November 18 streaming debut of "Disenchanted" (the sequel to 2007's much-beloved "Enchanted") just might help remind people of those halcyon days when Disney did more than make live-action reboots of its cartoon classics in between major acquisitions of other brands and content. That both Don Hall ("Big Hero 6") and Qui Nguyen ("Raya and the Last Dragon") are steering and co-writing/directing the ship, respectively — and that Hollywood heavy-hitters Lucy Liu, Jake Gyllenhaal, and Dennis Quaid are on that ship — certainly bodes well for both the film and its ability to make a splash this holiday season. 
So, too, does its complex and contemporary — yet entirely familiar and relatable — narrative. The "Strange World" synopsis tells us a family of explorers (the Clades) "attempt to navigate an uncharted, treacherous land alongside a motley crew that includes a mischievous blob, a three-legged dog and a slew of ravenous creatures." But as the trailer reveals, and as Looper learned while in attendance at a presser for the film, the story is and isn't your grandpa's adventure movie.    
Quaid's character is a commentary on a much romanticized archetype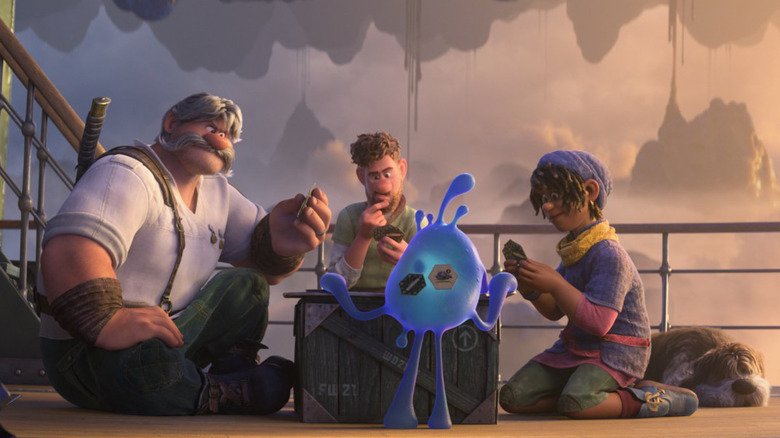 Disney
From the trailer, we learn the Clades are comprised of three generations of explorers, including grandfather Jaeger Clade (Dennis Quaid), his estranged adult son Searcher Clade (Jake Gyllenhaal), and Searcher's teenage son Ethan (Jaboukie Young-White). From Quaid, we've learned that these three characters, along with Meridian Clade (Searcher's wife, voiced by Gabrielle Union), bring something unique to the genre. 
When asked how his character — a revered and legendary explorer who's long placed adventuring over parenting — reveals "how unbalanced the classic hero archetype is," Quaid shared the following breakdown during the "Strange World" presser.
"It's The Hero's Journey, in a way, told in three different ways, all three of us [so it's] generational, but I think Jaeger reflects/harkens back to maybe even the '50s and '60s, when the man was supposed to go out and work and he'd be gone and ... you didn't think twice about it," the actor said. "At the same time, what you miss is everything that's really important ... I like the way they portrayed that and really faced it and owned it and addressed what all goes with that." 
Strange World's journey could speak to a variety of viewers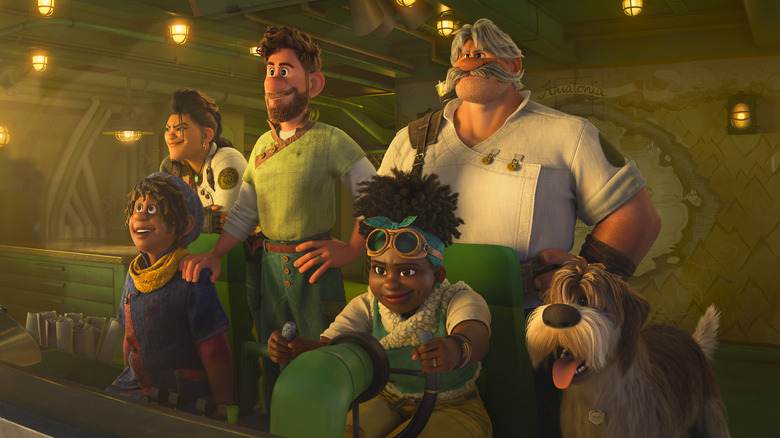 Disney
The Hero's Journey to which Quaid is referring was introduced in 1949 by professor and mythologist Joseph Campbell, who argued that across various mythologies and lore, heroes have long represented our psychological evolution from childhood into (eventually) a fully-realized adulthood. The journey begins with a "call to adventure," and involves both a descent into the unknown and a reemergence from it (via CBC). Along the way, the hero receives assistance, learns things, and undergoes a transformation (see: everyone from Luke Skywalker in the "Star Wars" franchise to Jennifer Connelly's Sarah in "Labyrinth"). 
In "Strange World," audiences will get to see three very different characters with three very different outlooks on the world undergo this journey, and, if the trailer and Quaid's analysis are any indication, maybe learn a little something about their own understanding of "heroism" in the process. From this perspective, "Strange World" isn't just telling us three different stories, but inviting us to participate in the journey, and maybe, like Jaeger and his offspring, be transformed somewhere along the way. 
"Strange World" opens exclusively in theaters on November 23, 2022.