Why NCIS: Hawaii Alex Tarrant Felt Disengaged From His Kiwi Culture During His Childhood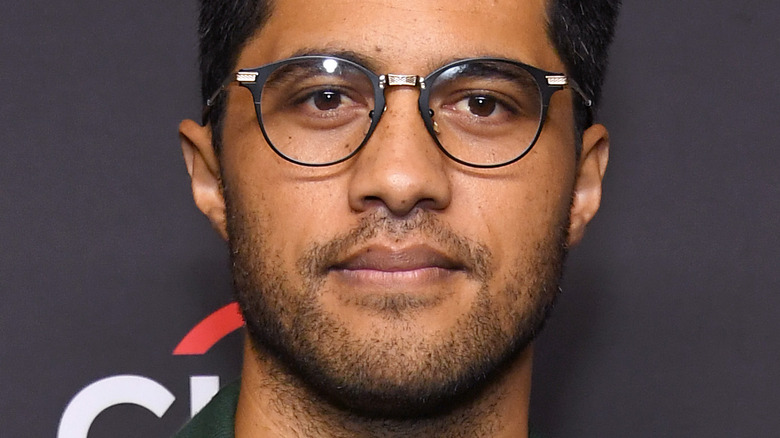 Jon Kopaloff/Getty Images
"NCIS: Hawai'i" is tearing through its second season with plenty of action and compelling cases for Jane Tennant (Vanessa Lachey) and her team. So far, fans have witnessed a significant crossover event during the Season 2 premiere alongside members of "NCIS," as they captured a primary antagonist from the end of Season 19. Jane, Jesse Boone (Noah Mills), Kai Holman (Alex Tarrant), Lucy Tara (Yasmine Al-Bustami), Ernie Malik (Jason Antoon), and Kate Whistler (Tori Anderson) have seen everything ranging from murderous street racers to state park officials shooting victims up with adrenaline. It's been pretty wild. 
During its first season, "NCIS: Hawai'i" garnered positive overall approval ratings from critics and fans alike (via Rotten Tomatoes). This could be attributed to the casting. The show's creator, Jan Nash, had previously told Looper that Lachey was the ideal candidate for the role of Jane. Mills had recently appeared as a more minor but crucial character in the events of "Captain America and the Winter Soldier." Not to mention, Tarrant has a specifically impressive resume. Not only is he Valandil in "The Lord of the Rings: The Rings of Power," but he gained considerable fame from the New Zealand soap opera "Shortland Street" (via IMDb).
Not to mention, Tarrant has Hawai'ian ancestry, although he felt disengaged from it during his childhood in New Zealand.
Alex Tarrant thought his role as Kai Holman should have went to a Hawai'ian actor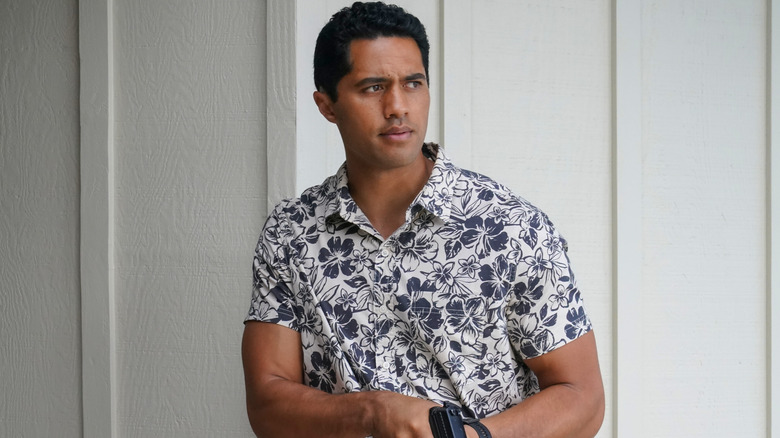 Karen Neal/CBS
While speaking in a recent interview with the New Zealand news publication called Stuff, Alex Tarrant explained that landing the role of Kai Holman on "NCIS: Hawai'i" brought reservations along with excitement. "It's bittersweet because it should've gone to a Hawai'ian actor, and the moment I got there, I felt an overwhelming sense of, 'I shouldn't be here," Tarrant explained. The actor grew up in New Zealand but has Maori lineage from his father and Samoan/Niuean on his mother's side. Tarrant told the publication that he knows how important representation can be. He was even inspired to pursue his career by seeing Samoan/Tuvalese-Kiwi actor Beulah Koale on "Hawaii Five-0." Either way, Tarrant struggled to understand what culture he should represent at a young age.
"It made me sit on the fence about what to represent. And my parents were taught to conform [to Kiwi culture], so I didn't learn either language. But as I grow older, I can fill those gaps," Tarrant said. Overall, Tarrant is humble and open in the position he's in as far as playing Kai on "NCIS: Hawai'i," and would quickly give up a spot to any Hawai'ian actor ready for it. "What I've since realized is that Hawai'i's still growing their industry, so if I'm a place-filler, I'll gladly take that spot. But the moment someone comes along who's ready to take a role, I'll step aside," he noted.