Nida Khurshid Details The Hilarious Pranks The Winchesters Cast Has Pulled - Exclusive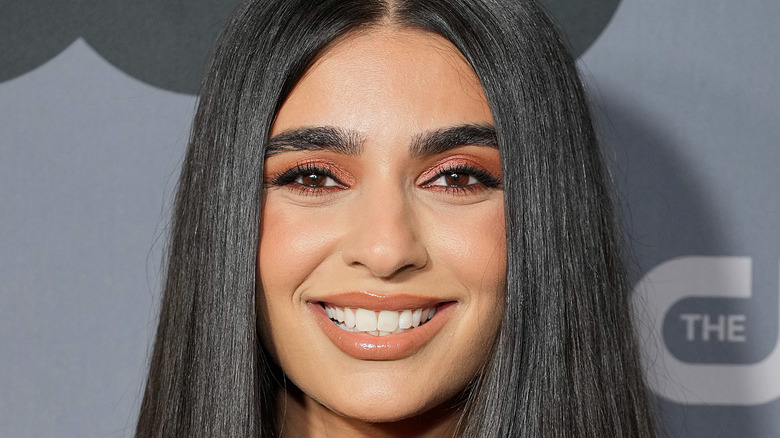 Kevin Mazur/Getty Images
Pranking was a time-honored tradition for the "Supernatural" cast during the show's 15 seasons. Whether it was Misha Collins dumping over $2,000 worth of pennies in Jared Padalecki's car to pay a Words With Friends debt or Jensen Ackles and Padalecki getting doused with a bucket of ice-cold water as seen in the Season 2 "Supernatural" bloopers, the cast and crew were always down to partake in the festivities.
Luckily, "The Winchesters" is carrying on the on-set tradition in the prequel series with a fresh set of actors. Of course, that means fans that the show won't likely disappoint the fans who have come to expect a chaotic gag reel at the end of each season. And just like the OG series, plenty of the pranks are delightfully juvenile.
Looper spoke to Latika actor Nida Khurshid during an exclusive interview, where she discussed the hilarious pranks "The Winchesters" cast has gotten up to and how Jensen and Danneel Ackles have impacted the show.
Carry on pranking, wayward son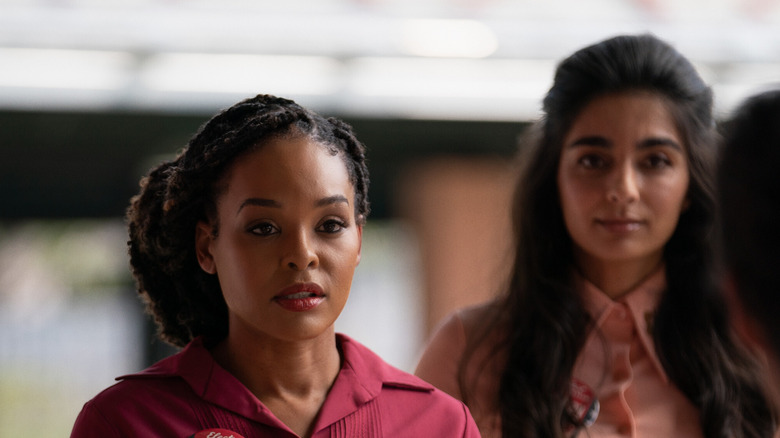 The CW
On whether pranking shenanigans have extended to the "Winchesters" set and which cast or creative she'd personally most like to prank, Khurshid said, "Yes, there has been quite a bit of pranking. I'm not going to lie; I definitely have done some myself. I feel like the easiest target to prank is ... It's a bit of them all." 
Apparently, "The Winchesters" cast is just as susceptible to on-set antics as the parent show. "They're all really easy to prank. But I feel like Demetria [is easiest to prank]," Khurshid added. "I really, really love playing a prank on her or joking with her. She always falls for it, and she has the best reactions. She's such a lighthearted human being. She's amazing."
As it turns out, some of the most memorable pranks on the set would make even Fart King Padalecki proud. She noted, "There may or may not have been a fake piece of poo floating around on set, going from cast chair to cast chair. I might have a video of that soon." 
Working with the Ackles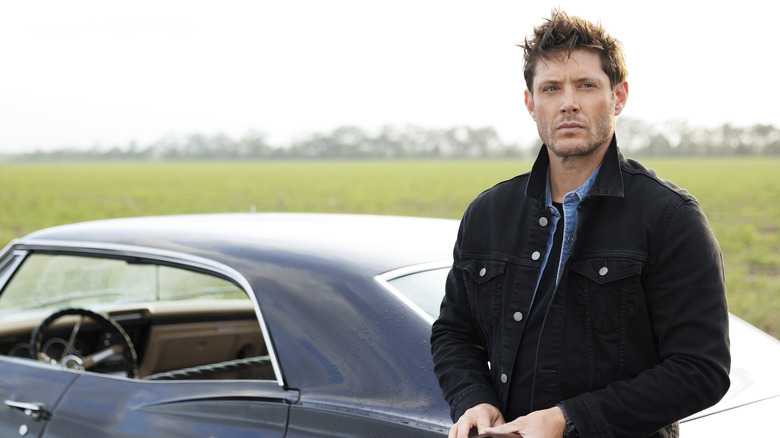 The CW
But pranking isn't the only thing "The Winchesters" has taken from the OG series. With the Ackles in production roles, "The Winchesters" continues to honor "Supernatural." Like all of "The Winchesters" actors, Khurshid only has lovely things to say about the producers. 
"Their love and knowledge — both Danneel and Jensen, they've brought so much calm to all of our minds. Anytime we feel daunted in any way by this journey, they're right there to calm us down and be like, 'No, you're here. You did this — right place, right time. You are these characters,'" she explained. "They've reassured us and grounded us and helped us in more ways than one. I feel so lucky to have them there whenever we need them and very, very, very grateful for both of them."
New episodes of "The Winchesters" air Tuesdays on The CW, with episodes streaming for free on the website and app the next day.