Netflix's The Umbrella Academy Casts Four New Characters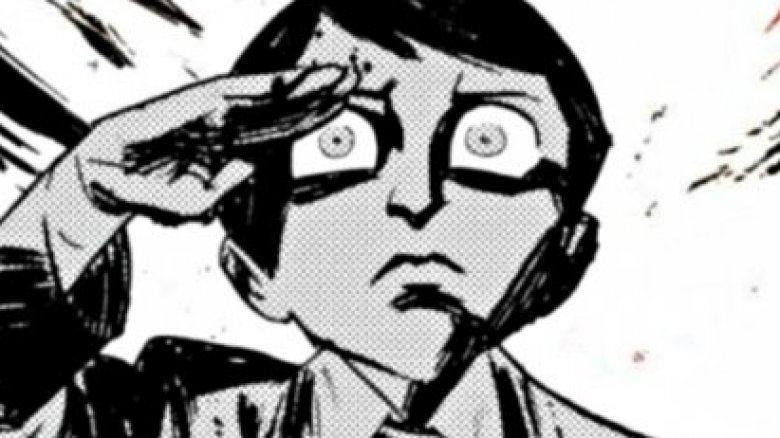 Dark Horse Comics
The Umbrella Academy is coming together.
Netflix has tapped four new actors to join the upcoming series' cast roster: Cameron Britton (Mindhunter), Colm Feore (House of Cards), Adam Godley (Breaking Bad), and Ashley Madekwe (Revenge). Britton, Feore, and Godley are set up in series regular roles, with Madekwe on board in a recurring capacity (via Deadline).
Written by Jeremy Slater (The Exorcist) with Steve Blackman (Fargo, Altered Carbon) tied as showrunner and executive producer, The Umbrella Academy centers around the estranged members of the chaotic Hargreeves family of superheroes, otherwise known as the (no surprise here) Umbrella Academy. The whole crew – Spaceboy, the Kraken, the Rumor, the Séance, Number Five, the Horror, and the White Violin — band together to uncover the truth behind the death of their father, Sir Reginald Hargreeves, also called the Monocle. Their intentions are good, but with so many powerful minds and various supernatural abilities blooming in one place, opinions are bound to clash and tensions begin to rise. Can the Umbrella Academy solve the mystery, or will their differences tear them apart?
Britton will portray Hazel, the "infamously ruthless and efficient hit-man" who works side by side with his devious partner, Cha-Cha, played by Mary J. Blige. Hazel's job is at once simple and complex: He efficiently takes out his targets, but uses time-traveling powers to do so. After decades of assassinations, Hazel grows weary of the job — a disposition Cha-Cha, a self-described "pain artist" with a sociopathic and sadistic personality and a crazy-high professional drive, isn't too fond of. 
Feore is set to play Sir Reginald Hargreeves, a "Howard Hughes meets Elon Musk" type. He's an industrialist and inventor, and the adoptive father of the seven aforementioned children, all of whom were "born under mysterious circumstances." Rather than give the children a normal childhood, Hargreeves opted to train and manipulate them into the dysfunctional team of superheroes they are today.
Godley is on board to play Pogo in a voiceover and motion-capture role. Described as a "genetically engineered, tweed jacket-wearing, talking chimpanzee," Pogo is Hargreeves' trusted advisor and companion. The children all adore Pogo, who helps keep them together after Hargreeves passes away.  
Finally, Madekwe portrays Detective Patch, a police department employee whose focus is cracking the case on a string of crimes entangling the city. She's a "driven, fast riser," and though some may see her as having a haughty and self-important attitude, she always completes the task at hand — and with a ton of charm to boot. Despite her determination to get the job done and bring baddies to justice, however, Detective Patch isn't a fan of vigilantism, which makes her clash against a certain member of the Umbrella Academy. 
These four additions join Tom Hopper (Game of Thrones) as Luther/Spaceboy, Emmy Raver-Lampman (Hamilton) as Allison/the Rumor, David Castañeda (El Chicano) as Diego/the Kraken, Robert Sheehan (Misfits) as Klaus/the Séance, Aidan Gallagher (Nicky, Ricky, Dicky & Dawn) as Number Five, and Ellen Page (Juno) as Vanya/the White Violin. Ben Hargeeves/the Horror still hasn't been cast. 
Based on the graphic novel series written by Gerard Way and illustrated by Gabriel Bá, The Umbrella Academy will hit Netflix sometime this year.