Mary J. Blige Cast In Netflix's The Umbrella Academy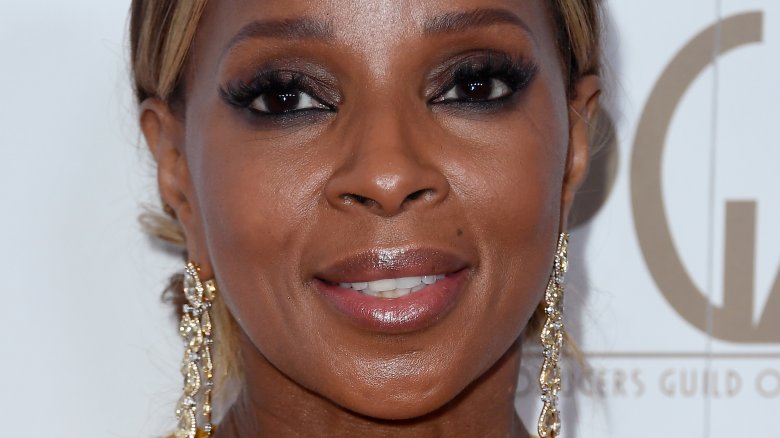 Getty Images
Mary J. Blige is sticking with Netflix. 
Still sizzling from the excitement of her Best Supporting Actress and Best Original Song nominations for Netflix's feature film Mudbound, Blige has been cast in a co-starring role in The Umbrella Academy (via The Hollywood Reporter). The project, adapted from the Gerard Way comic series of the same name, marks Blige's first foray into television. She'll appear in a series regular role in what's reported as a one-year deal with the streaming service. 
The Umbrella Academy focuses on the lives of eight estranged members of the dysfunctional Hargreeves family of superheroes known as, you guessed it, the Umbrella Academy. There's the Monocle, Spaceboy, the Kraken, the Rumor, the Séance, Number Five, the Horror, and the White Violin, all of whom band together to unravel the mystery behind their father's death. Unfortunately, the more people there are in a group, the more heads there are to butt and opinions there are to clash. The family's differing supernatural abilities and personalities cause friction and tension so strong, it threatens to tear them apart. 
Blige is set to play Cha-Cha, described as "a ruthless and unorthodox hit-woman" who rips her way through time, tracking down the targets she's been assigned to kill. And while Cha-Cha has a few qualms with the way things are run in the bureaucratic ring of her employers, she understands that her job is her life, and that her sociopathic and sadistic personality and tough-as-nails reputation fuel her. Cha-Cha's biggest and most true love is torture (she even fancies herself a "pain artist"), and she has no genuine care or concern for other people. The only exception to those two statements is, of course, her partner, Hazel.  
The singer-actress joins a stacked cast featuring Tom Hopper (Game of Thrones) as Luther/Spaceboy, the leader of the Umbrella Academy; Emmy Raver-Lampman (Hamilton) as Allison/the Rumor, the young woman with the ability to make anything she wants happen simply by saying it aloud; David Castañeda (El Chicano) as Diego/the Kraken, the intense vigilante who believes he should be the head of the house, despite his shortcomings; Robert Sheehan (Misfits) as Klaus/the Séance, a drug addict who's equal parts friendly and difficult to trust; Aidan Gallagher (Nicky, Ricky, Dicky & Dawn) as Number Five, the 58-year-old man trapped inside the body of a 13-year-old boy; and Ellen Page (Juno) as Vanya/the White Violin, the so-called black sheep of the Umbrella Academy, whose apparent lack of powers make her stand out. Sir Reginald Hargreeves/the Monocle, Ben Hargeeves/the Horror, and Hazel have yet to be cast. 
Jeremy Slater (The Exorcist) adapted the pilot episode of The Umbrella Academy, which has Steve Blackman (Fargo, Altered Carbon) attached as showrunner and executive producer. The 10-episode series is slated to arrive on Netflix sometime this year.