Wonder Woman's Lucy Davis Joins Netflix's Sabrina Series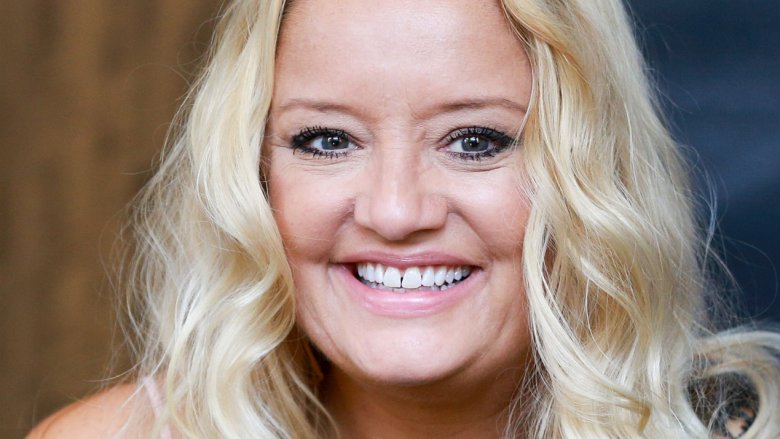 Getty Images
Etta Candy is heading to Greendale. According to Deadline, Wonder Woman actress Lucy Davis has signed on to play Aunt Hilda in Netflix's upcoming Sabrina the Teenage Witch series, which will star Mad Men's Kiernan Shipka as the title character.
Aunt Hilda was played by Caroline Rhea in the Melissa Joan Hart ABC comedy based on the character. Netflix's series is set to be much darker than the famous sitcom, with the tone described as being close to Rosemary's Baby and The Exorcist. The show follows Sabrina as she tries to balance being half-witch and half-mortal while fighting against the evil forces threatening her, her family, and the world.
While Davis broke out with this summer's Wonder Woman, the British actress has been building up impressive credits for a while now, appearing in the UK version of The Office and in Shaun of the Dead. Her Hilda is described as being more nurturing than Sabrina's other aunt, Zelda, but she still has a "wicked, ghoulish streak." Hilda is said to be talented at brewing potions to ward off the family's enemies, although she also dabbles in love potions when the situation calls for it.
Easy's Jaz Sinclair also stars in the series as Sabrina's best friend Rosalind Walker, while Doctor Who's Michelle Gomez will play Sabrina's mentor Mary Wardell. Wardell will turn from a sweet, intelligent teacher into a "sultry, cunning manipulator" after she is possessed by the Devil's handmaiden, Madam Satan. Newcomer Chance Perdormo will play Sabrina's cousin Ambrose Spellman. The show will also feature Sabrina's evil cat Salem.
The untitled Sabrina series is set to be based on the Archie comics graphic novel The Chilling Adventures of Sabrina, which was written by Riverdale's Roberto Aguirre-Sacasa. The series was initially put into development at The CW in September, but it moved over to Netflix with a two-season, 20-episode straight-to-series order in December. The show is reportedly set to shoot its first series of episodes from February to June and its second from June to October.
Aguirre-Sacasa penned the script for the pilot episode of Netflix's Sabrina series, which The Age of Adaline's Lee Toland Krieger is set to direct. Executive producers for the series include Greg Berlanti, Aguirre-Sacasa, Krieger, Sarah Schechter, and Archie Comics CEO Jon Goldwater. The show does not have a premiere date yet.