Dave Chappelle's SNL Monologue Had Fans Wanting A Whole Episode Of Standup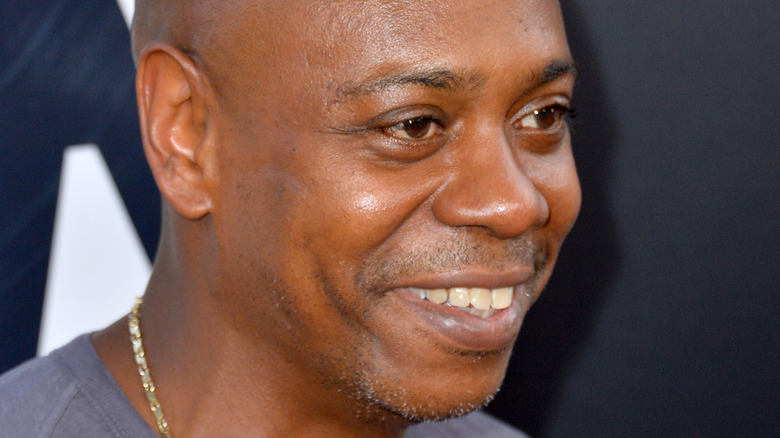 Featureflash Photo Agency/Shutterstock
Dave Chappelle hosting "Saturday Night Live" has become something of a treasured holiday season tradition for the last several years. And the tradition has persisted as the comedian himself has gotten more and more controversial, thanks to his openly transphobic statements that brought about reports of an "SNL" writers boycott connected with his appearance on the show.
Chappelle opted not to address his anti-trans material during his lengthy monologue on last night's episode of "SNL," but he did wade into the waters of Kanye West and the recent American midterm elections.
Suffice it to say, the monologue seemed to please most "SNL" viewers and Chappelle fans, at least judging by the social media buzz. Some fans even went so far as to say they would prefer an entire episode of Chappelle performing standup, even though sketch comedy is another specialty of Chappelle's, going back to his fondly-remembered and iconic Comedy Central series "Chappelle's Show."
Fans called the monologue vintage Chappelle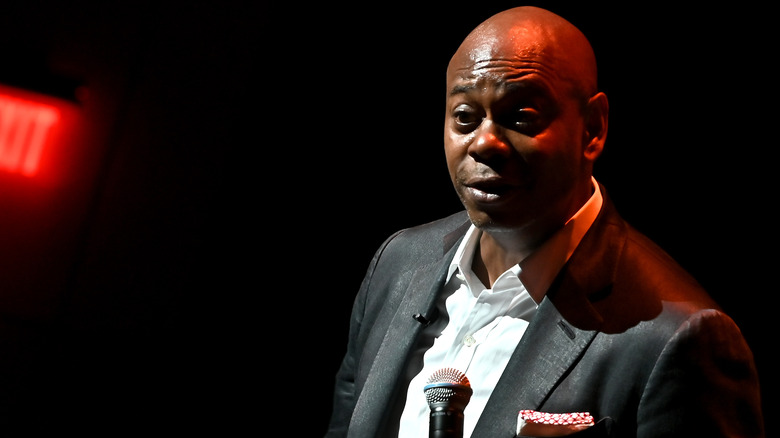 Shannon Finney/Getty Images
On Twitter, several fans pointed out that the most recent Dave Chappelle "Saturday Night Live" monologue put a typical episode of the show to shame. Twitter user @Blaisien_ put it like this: "The only problem with Dave Chappelle hosting SNL is that after the opening monologue, you realize the show would be 10x better if they just let him do standup the whole time."
One fan who agrees with that sentiment is @indiana85: "I'd be fine if Dave Chappelle just did stand up the whole #SNL episode." And @SeanBrown723 waxed analytic on the appeal of Chappelle's material: "Dave Chappelle gave a monologue that gave everyone something to laugh at and everyone something to be a little offended at. That is what comedy really is and it's great that he had the platform to do it a few days after the election again."
An entire "SNL" episode of Dave Chappelle standup would be a big break in the show's usual format. But Chappelle's relatively anodyne performance last night has many fans wishing that such a break could happen in the future.