Young Sheldon Fans Are Loving Mandy's Dad In Season 6 Episode 7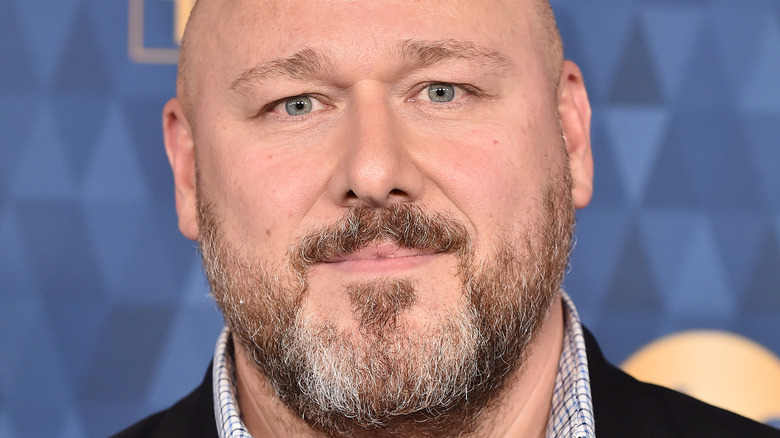 DFree/Shutterstock
For those who enjoyed "The Big Bang Theory," CBS's "Young Sheldon" provided fans with another perspective on their favorite genius Sheldon Cooper. As the title suggests, the series follows the titular character, played by Iain Armitage, growing up in East Texas as he navigates school and his family at a young age. Along the way, fans are more than happy to spot the various plot threads that lead us to the beloved characters we know from "The Big Bang Theory."
In November 2022, CBS aired Episode 7 of Season 6, which was the last episode to air prior to the Thanksgiving holiday. While the episode primarily focuses on Sheldon's complicated search for a comic book, the more interesting plot involves Georgie (Montana Jordan) and Mandy (Emily Osment).
Waiting to be seated at a restaurant, Mandy and Georgie unexpectedly encounter Mandy's parents, Jim (Will Sasso) and Audrey (Rachel Bay Jones). Throughout the episode, we learn that Jim is a kind and jovial person willing to connect with Mandy and Georgie, however, Audrey's disapproval of the pair and her domineering personality paralyzes him from doing anything to help.
Eventually, Jim appears at the Cooper household, unbeknownst to both Audrey and Mandy, and requests that they give her an envelope of cash, hoping to avoid a confrontation with his daughter. Despite his best efforts, however, Mandy does confront her father and rebuffs his attempts to reconnect, and storms off when Jim points out the similarities between her and her mother.
While Sheldon's attempts to obtain a comic book and his subsequent development of a database take up the lion's share of the episode, it's Jim's gracious and amiable personality that's stolen the hearts of fans.
Fans responded to Jim's kindhearted nature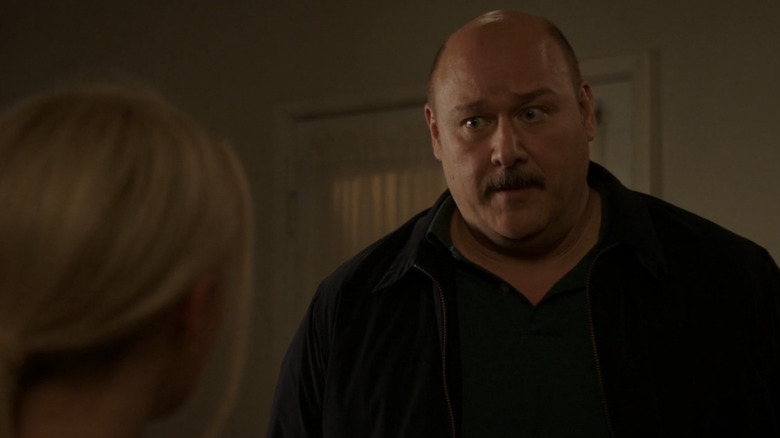 CBS
On the "Young Sheldon" subreddit, in a general discussion thread for episode 7 of Season 6, fans were very vocal about their love for the McAllister patriarch. The most popular comment with about 50 upvotes was posted by Redditor u/ThisPaige, simply saying, "Not going to lie I really like Mandy's dad, and a good hint at Georgie's future."
With Jim owning a tire shop and Georgie taking an interest in his work, it's a fairly obvious hint to Georgie's future of being a tire magnate, having founded the Dr. Tire chain of stores. Reddit user u/geminimom616 echoed the sentiment about enjoying Jim's character as well as Georgie's future in tires, predicting that Jim will likely offer Georgie a job.
User u/InevitableBig2708 continued the love by responding in the thread and declaring Jim a good person with u/Incognito chiming to also express their love for Jim. Other commenters likened Jim to George, with Redditor u/poindexterg pointing out that it was likely intentional, explaining, "He very much reacts to things the same as George. I'd have to think that it's done on purpose to make the viewers like him."
Redditor u/Creatrix was also able to feel Jim's warmth while also noticing Audrey's coldness, saying, "I like Mandy's dad a lot but he's really controlled by his cold wife.
"Young Sheldon" is currently airing on Thursdays on CBS.