Why Scoob! Holiday Haunt Was Still Finished Despite Getting The Ax From Warner Bros.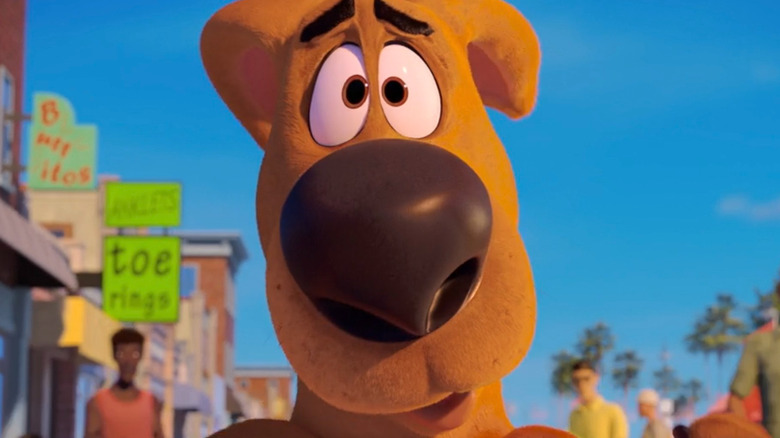 Warner Bros. Pictures
"Scoob!" brought everyone's favorite group of meddling teens and their silly dog to a whole new generation. Based on the long-running Hanna-Barbera franchise that began in 1969, "Scoob!" follows the Mystery Inc. gang as they team up with the heroic Blue Falcon to unravel a major mystery that connects Scooby-Doo (Frank Welker) with a notorious scheme from the evil Dick Dastardly (Jason Isaacs). The film, released in May 2020, received mixed responses from critics and audiences, with a 48% Tomatometer score on Rotten Tomatoes as the film abandoned much of the classic hijinks the franchise is known for in an attempt to replicate the success of superhero movies by crafting a Hanna-Barbera cinematic universe. Regardless, "Scoob!" managed to get audiences to tune in as it became one of the most successful video-on-demand releases during the height of the COVID-19 pandemic (via The Hollywood Reporter). 
This was enough for Warner Bros. to greenlight a follow-up with the prequel, "Scoob! Holiday Hunt," which was intended to release straight to HBO Max during the 2022 holiday season (via ComicBook). The film, which would have followed the Mystery Inc. gang during their childhood years as they get wrapped up in a new mystery during the holidays, was on track to be released until Warner Bros. Discovery CEO David Zaslav scrapped the nearly completed production as part of the newly-merged company's new cost-cutting measures (via The Hollywood Reporter). However, the film's dedicated team of artists saw the completion of the film through.
Sccob! Holiday Haunt had a rough time getting to the finish line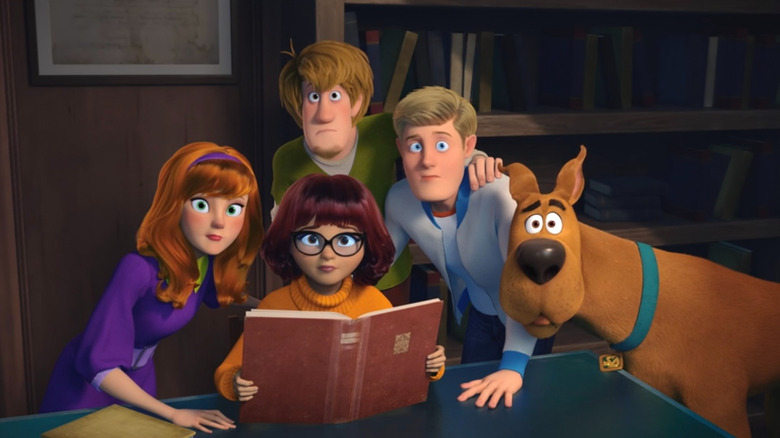 Warner Brothers Pictures
Rumors began circulating that Warner Bros. Discovery would allow "Scoob! Holiday Haunt" to complete production even if it would never be released (via Heat Vision). "Holiday Haunt" was eventually completed by early November 2022. When the news came to the team in August 2022, Michael Kurinsky, who would have made his directorial debut with the film, was heartbroken. As he tells Variety, "This is the thing that I have worked my whole career for ... And then eight weeks before we were done, things changed." The reason for allowing the completion, as Kurinsky explains, " ... is because it was already paid for. I can't say it was [Warner Bros] saying, 'Please finish this movie, we want you to.' ... it was more like, 'Finish the movie because we've paid to finish the movie.'"
Kurinsky describes the difficult task of keeping everyone motivated to finish "Holiday Haunt" within the last two months of production, aware that their work might never be seen. He explains that it's unlikely that the film will ever be publicly seen, as Warner Bros. Discovery is unable to monetize it due to it now being seen as a company write-off. Regardless, he remains proud of his team, saying, "Just because the public doesn't see it, there are people who have seen it and people who have worked on it ... This movie made a beautiful sound that one day I hope everybody can hear."