Wakanda Forever Fans Are Beyond Impressed With Lupita Nyong'o's Spanish Language Scenes
Now that "Black Panther: Wakanda Forever" is finally in theaters, it's clear that director Ryan Coogler will deliver a superhero movie that pairs stunning visuals with real emotion in an otherworldly setting. "Wakanda Forever" wraps up Phase Four of the MCU, but also sets the stage for "Thunderbolts," the forthcoming Okoye (Danai Gurira) spinoff, and the Dominique Thorne-led "Ironheart" series (via Deadline). The sequel also serves as a touching tribute to the late Chadwick Boseman, whose absence in the film is palpable. With T'Challa gone, the narrative focuses on his loved ones and how they're coping in the wake of his death.
Like its predecessor, the plot is very character driven, but the female characters are at the forefront of this film. Ramonda (Angela Bassett) is leading the country through a period of intense global scrutiny as other nations fight for access to Wakandan resources. Meanwhile, Shuri (Letitia Wright) is working tirelessly to recreate the heart-shaped herb, burying her grief over T'Challa's death as she investigates a new threat to her home. Lupita Nyong'o is back as Nakia, who's drawn away from her new life in Haiti when another tragedy strikes.
Nyong'o', who trained in jiu-jitsu, judo, silat, and Filipino martial arts to master her character's fighting style, gets to show off what she's learned in "Wakanda Forever" (per Collider). The actress also employs her own language skills in the movie and fans were blown away by her performance.
Lupita Nyong'o gets to show off her language skills in Wakanda Forever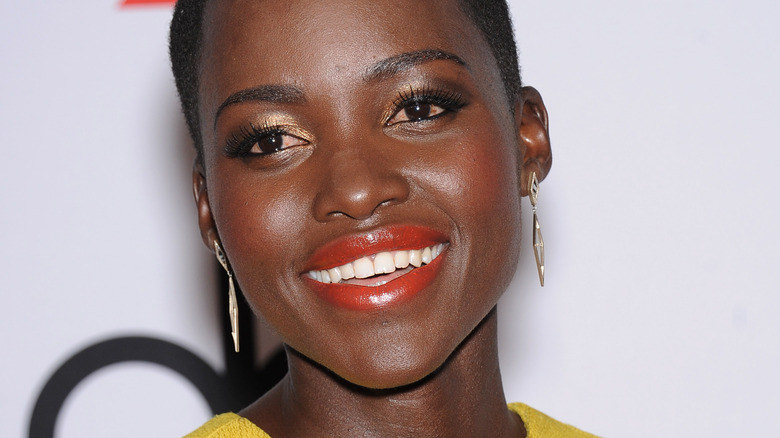 DFree/Shutterstock
As a spy, it makes sense that Nakia would be fluent in multiple languages, a talent that serves as an asset during her undercover missions for Wakanda. In the first movie, Nakia briefly spoke Korean as the character worked to infiltrate an underground gambling ring. "Black Panther: Wakanda Forever" gives Nyong'o the opportunity to speak Spanish, a seemingly effortless task for the Mexican-Kenyan actress, who was born in Mexico City (via The Atlantic).
Fans on one Reddit thread applauded the breadth of Nyong'o's talent. "I know Lupita grew up in Mexico but after hearing her Spanish in this movie and her Korean pronunciation from the first Black Panther, I gotta say I love our multilingual queen," wrote u/LoneStarFrog. Reddit u/Barry_Allen208, who was similarly impressed, wrote, "As a Mexican, I thought her lines were dubbed because she pronounced them perfectly."
To her credit, Nyong'o was delighted at the chance to speak Spanish in the movie. "I've always wanted to work in Spanish and never in my wildest dreams did I imagine that opportunity would come in 'Black Panther,'" the actress explained during a segment for Entertainment Weekly's Around the Table video series. She continued: "Being born in Mexico and having that Mesoamerican culture represented, it's something that's very close to me."
Along with Spanish, the Academy Award-winning actress can also speak Swahili (via IMDb). Hopefully, Nyong'o will get to use more of her language skills in future projects.