Casting Replacements That Damaged The Actor's Career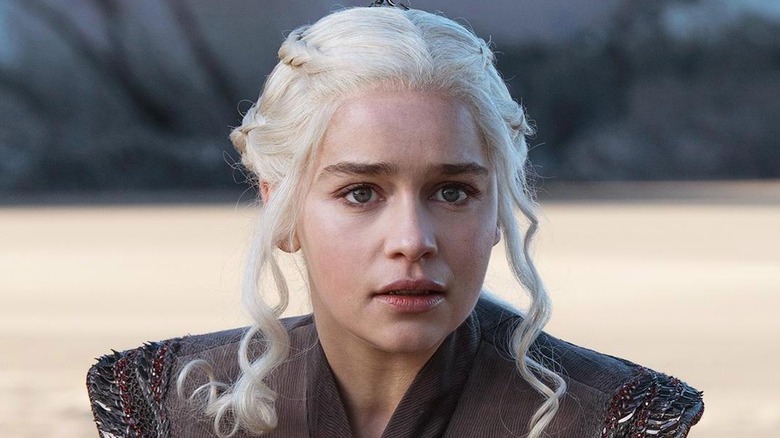 HBO
Casting is a key ingredient in the secret sauce of great filmmaking and television: match the right actors to the right roles, and everything else can fall into place. In the best cases, a certain performer filling a certain character's shoes can turn a part into a franchise-leading phenomenon (Johnny Depp as Jack Sparrow), or a walk-on role into a movie's best element (Bill Murray in "Caddyshack"). But the real magic is in synergy, when several actors click — there's no "X-Files" without David Duchovny and Gillian Anderson, and what would the original "Star Wars" movies have been without Mark Hamill, Carrie Fisher, and Harrison Ford together?
For these same reasons, sometimes an actor's got to go. There are nightmare tales of difficult performers, but even the most demanding stars can still get, and keep, their roles. For an actor to be replaced usually means there's a deeper issue — the right tone just isn't coming across, no matter what the director does with the scene. It's awful for the would-be star who watches the role they lost end up being part of a massive hit while their replacement reaps the rewards — and it's just as bad for the actors who willfully walk away from the role of a lifetime, never to be heard from again. Here are casting replacements that damaged the actor's career.
Stuart Townsend in The Lord of the Rings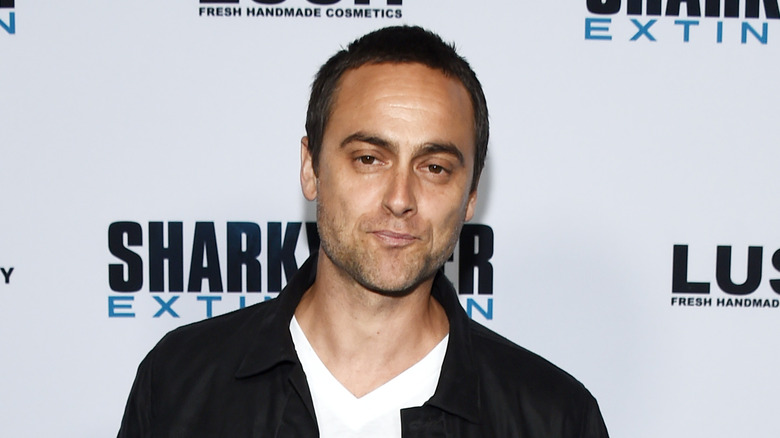 Amanda Edwards/Getty Images
"The Lord of the Rings" is a sprawling epic with no single lead character. The entire point of the Fellowship of the Ring is that it takes combined strength to overcome the Dark Lord Sauron. But even with all that said, there's one character that stands out as the mightiest hero, a great warrior who also happens to be the heir to the most powerful kingdom in Middle-earth: Aragorn, son of Arathorn. It's the type of role that can turn an unknown into a worldwide superstar — and it did just that for Viggo Mortensen.
Which is all too bad for Stuart Townsend, who will always be remembered as the man who almost played Aragorn — if he's remembered at all. Townsend was director Peter Jackson's original choice to play the man who would be King of Gondor, but was let go only a few days into filming. According to Jackson, this was because Townsend was simply too young to be playing the veteran warrior. Poor Townsend did spend several months training for the role, but in the end, it was not to be.
For Mortensen, he was initially unsure if he wanted to step into Townsend's shoes, but a conversation with his Tolkien-loving son convinced him to go for it. To this day, he's synonymous with the character. As for poor Townsend? He's gotten parts here and there, but otherwise, he's just another casualty of the War of the Ring.
Eric Stoltz in Back to the Future
"Back to the Future" was always a zany concept: a time-traveling DeLorean unites an '80s teen with his teenage parents in the 1950s, and shenanigans ensue. It went on to become a defining comedy of the decade, and turned lead actor Michael J. Fox into a superstar — but Fox's performance itself took a bit of messing with the timeline, since he wasn't the original Marty McFly. In fact, Eric Stoltz had already shot weeks' worth of footage in the role before director Robert Zemeckis fired him. The reason, apparently, was that while Stoltz could bring weight and gravitas to a drama, he just couldn't match the comedic energy needed for a concept as screwball as "Back to the Future."
The production essentially had to restart from scratch, since Marty McFly is in nearly every scene of the film, but the final result became a sensation. But even after he was fired, it's possible that the brief diner fistfight between Marty and bully Biff Tannen is actually composed, at least in part, of footage from Stoltz's performance. So Stoltz really is the star of "Back to the Future" — for about four seconds, anyway.
Fox rocketed to household name status after "Future," while Stoltz settled into steady work on TV and in indie films. He did get a Golden Globe nomination in 1985 for "Mask," but for all that talent, he never had the star power of a time-traveling DeLorean. True of us all.
Dougray Scott in X-Men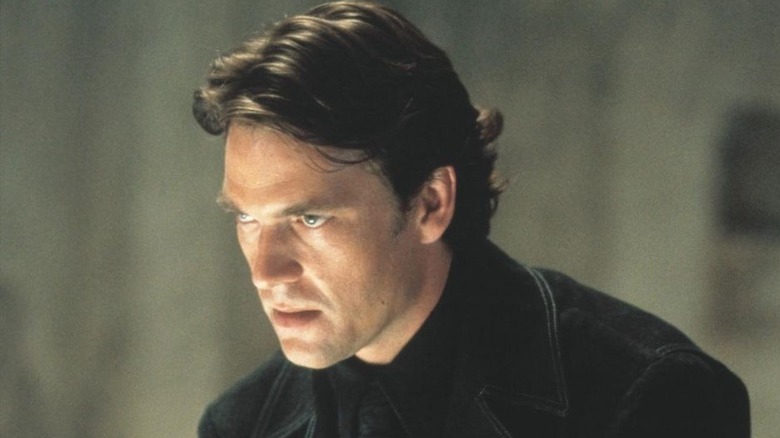 Paramount Pictures
Bryan Singer's 2000 film "X-Men" launched the modern wave of superhero movies, turning it from a niche category into the dominant blockbuster genre of our time. While there are quite a few of the titular heroes in that first movie, none was more popular and enduring than Hugh Jackman's Logan, also known as Wolverine. That was perhaps predictable: Wolverine's always been a comic book favorite, so it was absolutely essential that the character be cast with the right actor. That's why the filmmakers went with Dougray Scott.
The Scottish actor was an unknown at the time, but coming up with a few roles in big films — most notably portraying the main villain in the still-in-production "Mission: Impossible II" opposite Tom Cruise. Since "X-Men" was being cast with relative newcomers, he seemed like a great choice to bring the gruff Canadian with the adamantium skeleton to life.
The only problem was the film that got him noticed in the first place — "Mission: Impossible II." The film reportedly ran over schedule, forcing Scott to stay on that project. However, according to "X-Men" writer David Hayter, the truth is more tragic: Scott was in a motorcycle accident during the shoot, and wouldn't have been able to recover in time. Hugh Jackman was cast instead, starting a long and successful career in and out of superhero movies. Scott, meanwhile, has never achieved the same level of fame. What a couple of claws might have done for him, we'll never know.
Lance Henriksen in The Terminator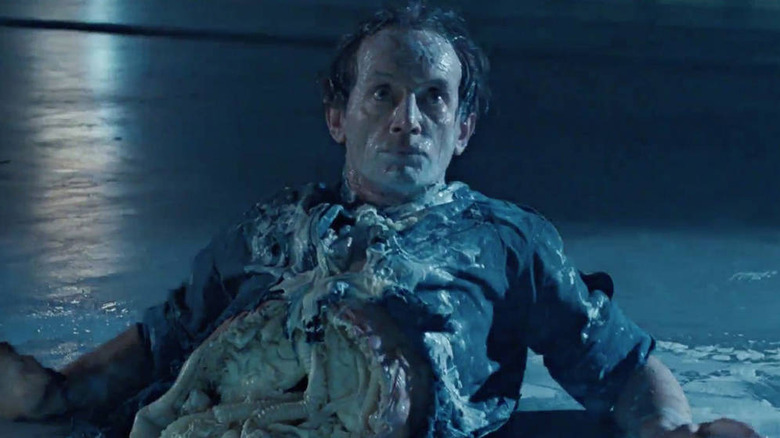 20th Century Fox
When James Cameron set out to write and direct the first "Terminator" film, he was a nobody. Operating on a minuscule budget, he had no choice but to cast up-and-coming actors with no major film credits. Cameron's biggest directorial effort up to that time was "Piranha II: The Spawning," which wasn't exactly a great film, but did feature actor Lance Henriksen. Cameron liked Henriksen, and envisioned him as the titular cyborg — but then along came an Austrian bodybuilder named Arnold Schwarzenegger, who'd just come off playing the lead character in "Conan the Barbarian." With his sheer physical presence, he was the obvious choice to play the Terminator.
Cameron didn't forget about Henriksen — he cast him as a detective in "The Terminator," and in his later action epic "Aliens," he'd call on him to play the android Bishop. But in every way, "The Terminator" was Schwarzenegger's movie, and it vaulted him into the upper echelon of the decade's action stars. For a time, there could be no bigger name than Schwarzenegger's atop a film. Henriksen, meanwhile, has stayed busy over the years, albeit in the types of character actor roles that don't spawn catchphrases or multi-million-dollar sequels. Schwarzenegger's charisma is singular, so it's not clear that portraying the Terminator would have given Henriksen the same career. But we'll never get to find out.
Tamzin Merchant in Game of Thrones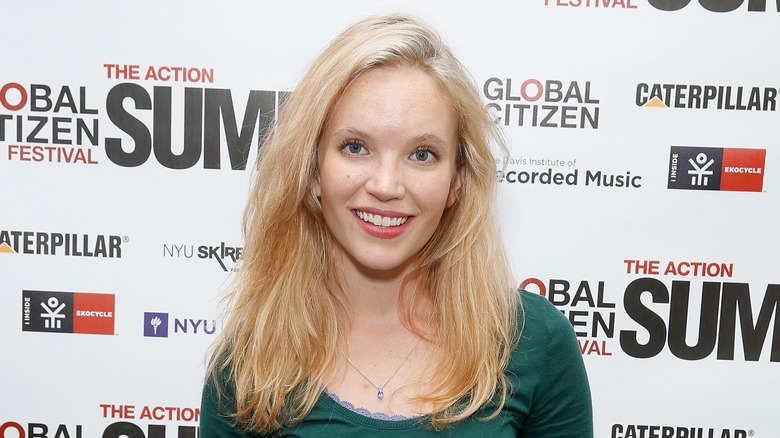 Cindy Ord/Getty Images
It became one of the biggest and most influential series on television, but "Game of Thrones" wasn't always a sure thing. The source material is dense and complicated, featuring a huge cast of characters and a deep backstory. To try to bring that books to the screen, HBO ordered a pilot episode before the rest of the series was shot — and it was a disaster.
Fortunately, HBO chose to stick with the project, provided the creators made major changes. Old scenes were cut, new scenes were written, the director was replaced, and several cast members were swapped out. Of the latter, none was more significant than the recasting of Daenerys Targaryen, one of the most important characters in the entire story. Tamzin Merchant played the role in the pilot, having gotten the role based on her performance in "The Tudors," which captured no less than author George R.R. Martin's attention. For undisclosed reasons, however, Emilia Clarke was brought onboard to take her place.
"Game of Thrones" went on to become HBO's most successful series, and Emilia Clarke has since taken on starring roles in everything from romantic comedies to "Star Wars" spin-offs to Marvel thrillers. Tamzin Merchant, meanwhile, has continued to work steadily, but is still waiting for her big breakout role.
Michael Madsen in Pulp Fiction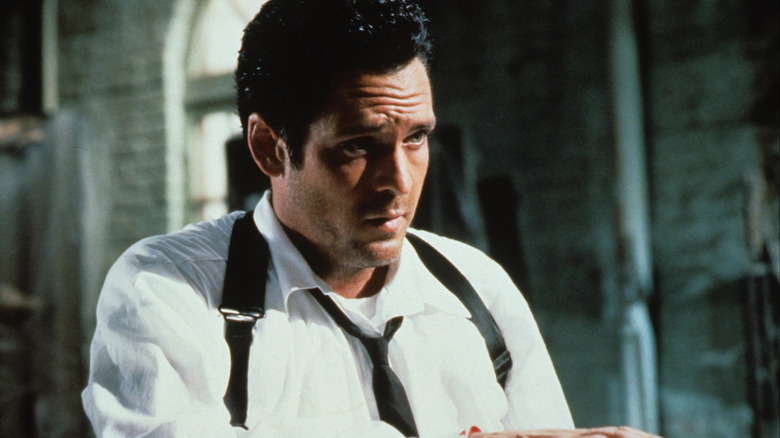 Miramax Films
Quentin Tarantino is one of the most meticulous craftsmen in the business: he writes his own scripts, and he knows exactly how he wants to shoot them. As a master of both dialogue and tension, Tarantino knows that a scene must be tuned with perfect precision — including casting. Even while making his first film, "Reservoir Dogs," Tarantino displayed an expert eye for matching dialogue to actors. Michael Madsen turned in a memorable performance as Mr. Blonde, so when Tarantino began filling out the roster for his follow-up feature "Pulp Fiction," he wanted Madsen back.
Madsen was delighted by the offer, but unfortunately, was forced to turn it down in favor of a part in Kevin Costner's Western "Wyatt Earp." It probably made sense at the time: Costner was an established star, whereas Tarantino was still an indie filmmaker. In Madsen's place, John Travolta was cast as Vincent Vega.
It was exactly what Travolta needed: he earned an Oscar nomination and a second wind for his career. "Wyatt Earp," meanwhile, went nowhere. Madsen has an impressive slew of credits to his name, but has never attracted the type of fame or acclaim Travolta enjoyed post-"Pulp." At least, however, he still has Tarantino: Madsen can be seen in several of the director's films, including "Kill Bill" and "The Hateful Eight."
Katie Holmes in The Dark Knight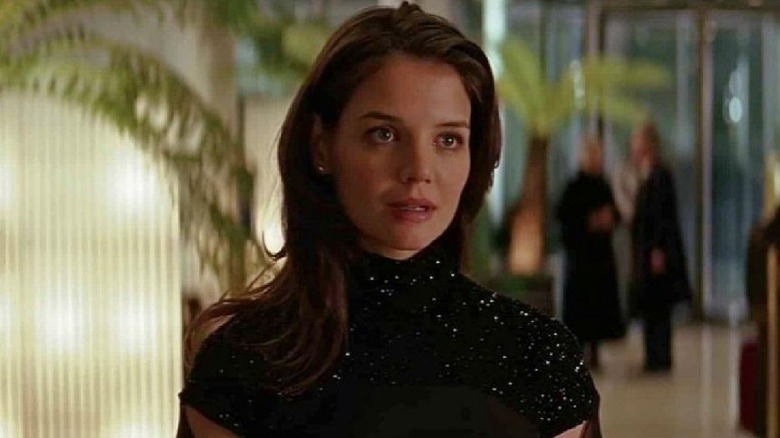 Warner Bros. Pictures
Christopher Nolan wasn't a big-name director when he chose to take on a new series of Batman films in the 2000s. The caped crusader hadn't been doing all that well himself: the character's previous outing, 1997's "Batman and Robin," is often reviled as one of the worst superhero movies ever made. Nolan wanted to bring the grittiness back, in a grounded and realistic take that could make audiences believe a billionaire would dress up like a bat to fight crime.
Christian Bale was the perfect choice, and chin, for the role when Nolan set about casting 2005's "Batman Begins." And standing next to him was Katie Holmes, then best known for starring in the "Dawson's Creek" TV series. The film went on to be a massive hit, and it was no surprise that a sequel, "The Dark Knight," followed in 2008. But while the rest of the cast returned, there was one conspicuous absence: Katie Holmes, who'd been replaced by Maggie Gyllenhaal as Rachel.
It's always been unclear as to why Holmes didn't appear in the sequel. Nolan said he wanted her to return, but she was unavailable; Holmes, meanwhile, later said it was her choice not to come back, and that she didn't regret it. She hasn't been in many high-profile films since. "The Dark Knight" remains one of the seminal releases of its decade — maybe returning for the sequel wouldn't have given Holmes' career the boost it needed, but it sure couldn't have hurt.
Megan Fox in Transformers: Dark of the Moon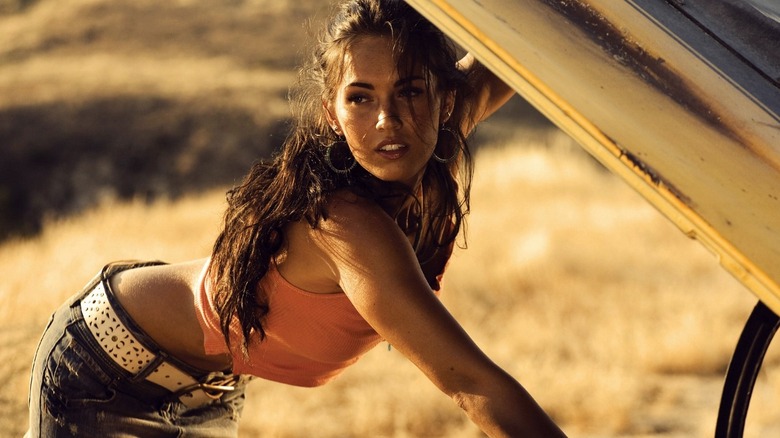 Paramount Pictures
Megan Fox was still largely unknown when she was cast in the lead female role in Michael Bay's 2007 film "Transformers," based on the cartoon and toy line from the 1980s. The film was a huge box office hit, and Fox herself went on to become a worldwide star. Her return in the 2009 sequel, "Transformers: Revenge of the Fallen," cemented her status as one of blockbuster cinema's hottest new sex symbols. There was nowhere for her to go but up.
Until it all came crashing down. Fox was unceremoniously fired from the third film, "Transformers: Dark of the Moon." Initially intended to return, she was thrown out for being too difficult to work with, and for her criticism of Bay himself. While new lead actress Rosie Huntington-Whiteley technically took on a brand new character, this was still the girlfriend of Shia LaBeouf's hero — effectively the same role.
Fox's career has never been quite the same since. Her most high-profile outings have been in the rebooted "Teenage Mutant Ninja Turtles" series, Judd Apatow's "This is 40," and a recurring role on Seasons 5 and 6 of "New Girl"; otherwise, she hasn't seen many starring roles in films, blockbuster or otherwise. The "Turtles" series was produced by Bay, suggesting that their relationship was repaired, but that hasn't done much to nudge her back into stardom. Sometimes, it isn't just being replaced that damages your career, it's the reasons why.
Matthew Modine in Top Gun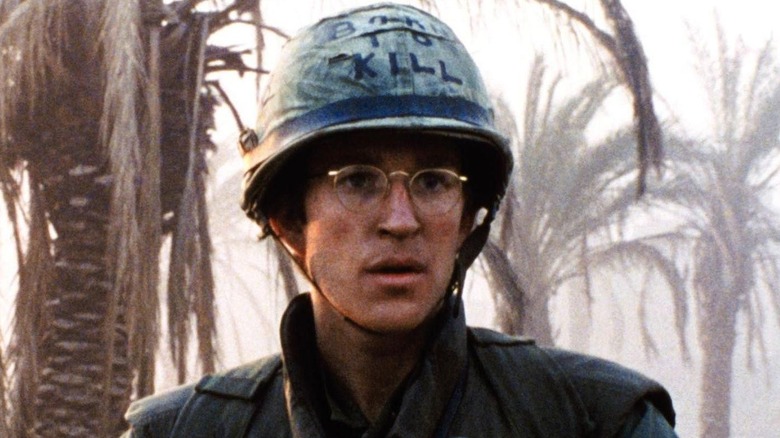 Warner Bros. Pictures
Matthew Modine's movie career was just heating up in the early 1980s, particularly after his performance in the Robert Altman film "Streamers." He seemed like a great candidate to star in a new action movie drenched in Cold War patriotism titled "Top Gun," but Modine chose to walk away from the offer, since he was uncomfortable with what he felt was an unabashedly pro-military film.
Instead, the job went to Tom Cruise, who used his performance as Maverick to help launch one of the most successful movie careers in history. Cruise became one of the industry's biggest stars, and "Top Gun" was the turning point — the movie that changed his life forever.
Modine hasn't had the same luck. He's carved out an impressive career in his own right, turning in acclaimed performances in a long list of projects that includes "Full Metal Jacket" (which is very critical of the military) and the hit Netflix series "Stranger Things," but he's kept a much lower profile than he might have if he'd taken that fateful role. He refused "Top Gun" out of principle, but it didn't come without cost. What a very maverick thing to do.
Tom Selleck in Raiders of the Lost Ark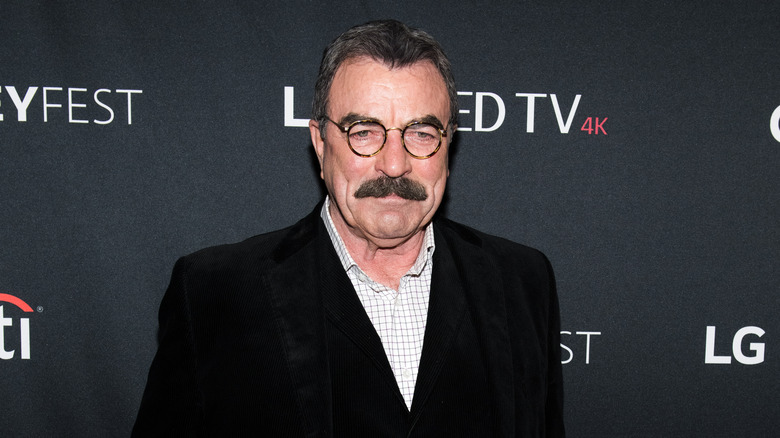 Noam Galai/Getty Images
Harrison Ford was one of the true megastars of the 1980s, thanks in large part to starring roles in two of the decade's biggest franchises: "Star Wars" and "Indiana Jones." The latter is, in many ways, Ford's own personal franchise. More than four decades after the original "Raiders of the Lost Ark," 2023's "Indiana Jones and the Dial of Destiny" still featured an aging Ford as the archaelogical action hero.
So it may come as a bit of a surprise that originally, Ford wasn't meant to play the part. Producer George Lucas had already worked with Ford on "American Graffiti" and "Star Wars" and wasn't interested in doing so a third time, so Tom Selleck was offered the part. Unfortunately for Selleck, he'd landed two roles simultaneously: not only Indiana Jones, but also the lead in the CBS TV show "Magnum, P.I." The network refused to let their new star delay filming in order to shoot "Raiders," and Selleck was forced to turn down the job.
In fairness, "Magnum, P.I." was a huge hit show and made Selleck a TV star, but it never really led to a big-screen bounce for him. Ford, meanwhile, continued to lead dramatic and action movies for decades, and Indiana Jones remains one of cinema's most beloved adventure heroes. "Magnum" was a good show, and Selleck has done others, but his star could have been far brighter if he'd worn a fedora.
Genevieve Bujold in Star Trek: Voyager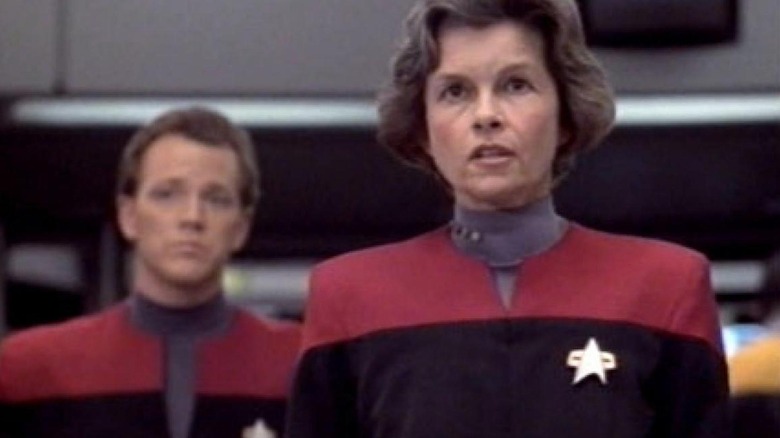 UPN
The "Star Trek" franchise has a long history of casting award-winning actors in supporting roles, including the likes of Whoopi Goldberg, F. Murray Abraham, and Louise Fletcher. But no series had ever had such a prestigious actor take the captain's chair of a starship. So when Oscar-nominated French-Canadian actress Genevieve Bujold — who'd starred opposite Jeremy Irons in "Dead Ringers" — said she wanted to command "Star Trek: Voyager," producers jumped at the chance. While producer Rick Berman claims he wasn't convinced, the studio wanted the prestige, and Bujold snagged the role.
Unfortunately, Bujold — who'd never had a regular role on TV — wasn't a good fit, and it's believed that she couldn't handle the struggles of daily filming. After just a couple of days of shooting on the pilot episode, the actress bowed out. That led to the rushed casting of runner-up Kate Mulgrew, who made the role her own and soon became a sci-fi icon. For Bujold, by stark contrast, her career in the United States dried up almost overnight.
Outside of a minor role in Disney's live-action "The Adventures of Pinocchio" in 1996, Bujold only had small parts in movies you've likely never heard of, mostly returning to projects in her native Canada. She appeared in a string of forgotten TV movies, but the failure of her "Star Trek" captaincy probably did little to convince anyone she could do well on the small screen.
Terrence Howard in Iron Man 2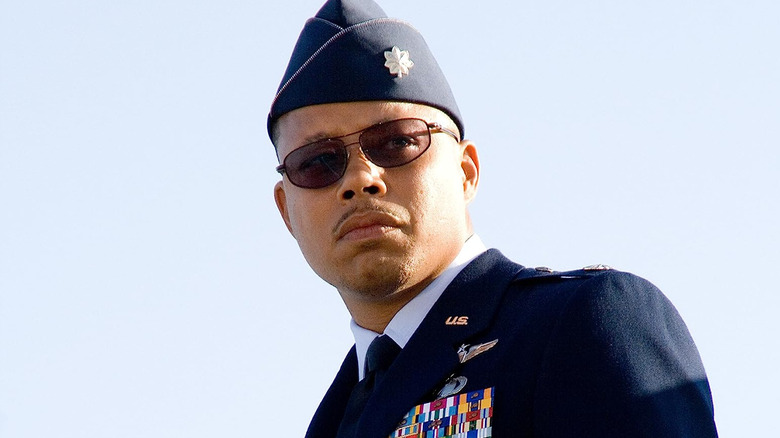 Marvel Studios
Marvel Studios wanted to make a thunderous impact with its new cinematic universe back in 2008, and set out to employ a few big names for its debut feature "Iron Man." One of the first to sign up was actor Terrence Howard, who'd been nominated for an Academy Award a few years earlier for his performance in "Hustle and Flow." He was cast as James Rhodes, an Air Force pilot and best friend of Tony Stark, who in the comics eventually becomes an armored hero himself named War Machine.
Though Howard didn't suit up in "Iron Man," the clear implication was that he'd get his shot in the sequel. But any plans to do so were scrapped when the studio attempted to slash his fee for "Iron Man 2," and the actor refused to budge in negotiations. Marvel responded by simply firing him, bringing in "Ocean's 11" star Don Cheadle — and Howard later said that his ousting all but destroyed his career.
Howard would eventually rebound — starring in the HBO drama "Empire" beginning in 2015 — but there's no denying that his movie career took a massive hit after missing out on "Iron Man 2." Cheadle, meanwhile, went on to play Rhodes in a pair of "Iron Man" sequels, and reprised the part in "Captain America: Civil War," two "Avengers" movies, and a pair of Disney+ series. He's slated to take the lead in his own Marvel movie, "Armor Wars," in 2025.
Josh Hartnett in Batman Begins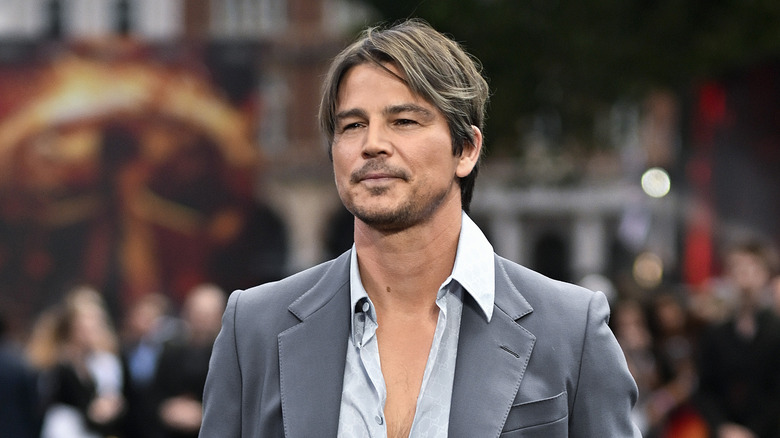 Gareth Cattermole/Getty Images
In the early 2000s there were few hotter names than rising star Josh Hartnett.  After breaking out in hits like "Pearl Harbor" and "Black Hawk Down," Hartnett met with director Christopher Nolan to discuss the possibility of taking on the title role in Nolan's superhero reboot, "Batman Begins." But comic book movies didn't have a good reputation at the time, and fearing it might actually hurt his nascent career, Hartnett took himself out of consideration.
Hartnett's "Black Hawk Down" co-star Christian Bale was eventually cast as the Caped Crusader. The film made Bale a bona fide A-lister, while turning Nolan into one of Hollywood's hottest directors. Hartnett, meanwhile, missed the chance to rebound from his failure on "Hollywood Homicide," and instead produced the notorious flop "Lucky Number Slevin." 
Open about his regret for bypassing the chance to be Batman, Hartnett made no secret that the move was a big mistake that hurt his career, even feeling it put him on the outs with Nolan. "He didn't want to put me in 'The Prestige,'" Hartnett told Playboy in 2015. "They not only hired their Batman [Christian Bale] for it, they also hired my girlfriend [Scarlett Johansson] at the time." Nearly two decades later, the director and actor have apparently patched things up, as Nolan gave Hartnett a role in his 2023 World War II epic "Oppenheimer."
Ruby Rose in Batwoman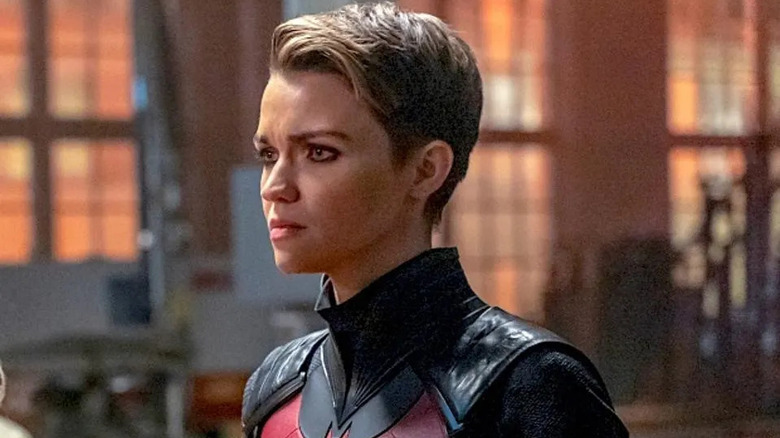 Warner Bros.
Thanks to her breakout role as inmate Stella Carlin in Season 3 of Netflix's "Orange is the New Black," Ruby Rose's future on the screen looked bright. She subsequently took roles in some hot action blockbusters, including "xXx: Return of Xander Cage" with Vin Diesel, "John Wick 2" with Keanu Reeves in 2017, and "The Meg" with Jason Statham the following year. In 2019, she was ready to take the lead and signed up to star in the title role of The CW's highly publicized TV spin-off, "Batwoman," after guest starring as the character in other Arrowverse shows.
Though audiences were less bullish, "Batwoman" debuted to good reviews from critics, and Rose herself acquitted herself well in the role of Kate Kane. When Season 2 rolled around, though, Rose dropped a bombshell by announcing that she was departing her own series, claiming it was a mutual decision on the part of herself and the studio. A year after being replaced by Javicia Leslie, though, Rose claimed she'd suffered abuse on the set and levied some pretty serious allegations at producers.
Whatever the real case was, however, the end result was a big hit to her career. Since leaving "Batwoman," she hasn't fronted her own series nor been cast in any big Hollywood projects, mostly appearing in poorly-received, low-budget, direct-to-streaming action movies.
Jason Schwartzman in Donnie Darko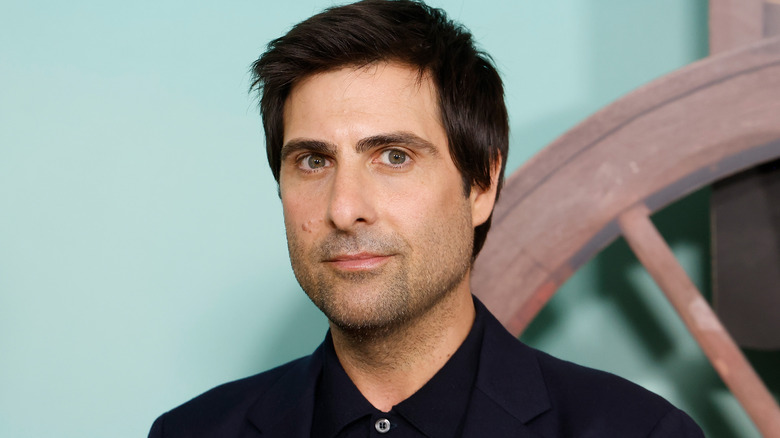 Taylor Hill/Getty Images
One of the biggest cult hits of the early 2000s, Richard Kelly's "Donnie Darko" starred Jake Gyllenhaal as a troubled teen plagued by living nightmares of a monstrous rabbit and possibly living in a parallel universe. With an offbeat and dark sense of humor, the 2001 film wasn't a big hit in theaters but became an instant cult classic on home video, and Gyllenhall gained attention with his moody performance. 
It may surprise some to learn, however, that it was actually Jason Schwartzman who was first cast in the role, and it was his presence on the project that actually got the movie made in the first place. Unfortunately, due to scheduling conflicts, Schwartzman had to drop out at the 11th hour. Director Kelly was forgiving, knowing the film never would have been greenlit without the "Rushmore" star, and Gyllenhaal stepped in. 
In hindsight it's easy to see why his departure was a mistake, as Schwartzman went on to star instead in "Slackers," an unfunny and forgotten teen sex comedy. He struggled to land another hit before finding his niche in quirky comedies, reuniting with "Rushmore" director Wes Anderson on 2007's "The Darjeeling Limited" and "The Grand Budapest Hotel" in 2014. At the same time, Schwartzman's "Darko" replacement, Gyllenhall, quickly became a teen heartthrob and huge star himself, and remains one of the most bankable names in Hollywood. Looking back, it's fair to wonder where both actors would be had Schwartzman not left "Donnie Darko."
Don Johnson in Die Hard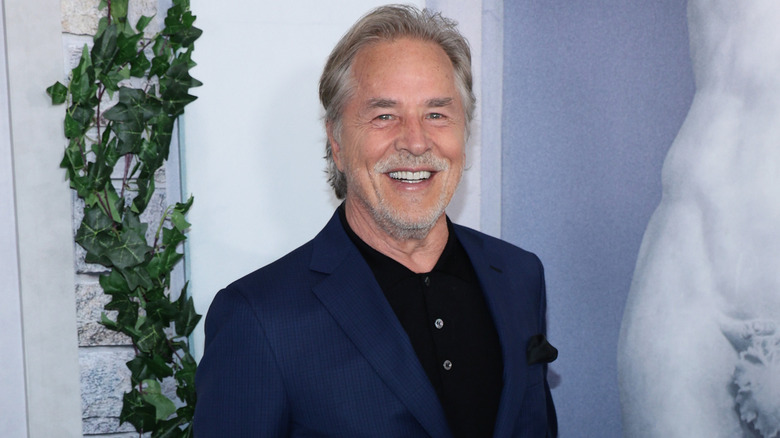 Dimitrios Kambouris/Getty Images
Initially a quasi-sequel to the 1968 thriller "The Detective," 1988's "Die Hard" evolved into its own action movie, leading producers to look for a big name to play the film's disillusioned cop, John McClane. In addition to established movie stars, the studio also looked at big names from the small screen, eventually settling on "Moonlighting" star Bruce Willis. He wasn't the first choice, though, because Don Johnson of "Miami Vice" fame was offered the role first. 
For whatever reason, Johnson passed and Willis stepped in, eventually leading what is now considered one of the best action movies of all time. From there, Willis all but put TV behind him, and was one of the biggest box office draws of the 1990s, starring in "Pulp Fiction," "12 Monkeys," "Armageddon," and "The Sixth Sense," while also reprising the role of McClane in four "Die Hard" sequels. 
Johnson, meanwhile, continued on "Miami Vice" through 1990, but his career stalled out from there. He'd make a comeback in 1996 with his TV series "Nash Bridges" — which lasted a strong five seasons — but he never did find the blockbuster movie success that his replacement Bruce Willis did thanks to "Die Hard."
Rachel Dratch in 30 Rock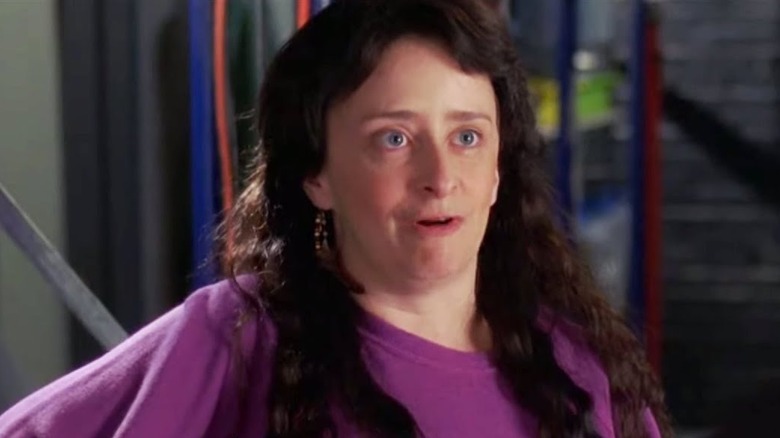 NBC
In the early 2000s, Rachel Dratch made a name for herself on "Saturday Night Live" with characters like Debbie Downer, and was ready to take the next step in her career after leaving the show in 2006. Aiming to take a leading role on a hit TV sitcom, she discovered that her "SNL" compatriot Tina Fey had created a role just for her in the new semi-biographical workplace sitcom she was developing, titled "30 Rock." 
After filming a pilot episode, however, the decision was made to ditch Dratch in favor of Jane Krakowski, who went on to play pompous actress Jenna Maroney for seven seasons. Dratch never rebounded, sadly, though she did make a series of guest appearances on "30 Rock" in a variety of different roles. Eventually, she'd turn to voice acting, where she found success on "Fish Hooks," "The Awesomes," and "Imaginary Mary," among others. Dratch doesn't seem to struggle for work, but there's no telling where her career might be had she not been scratched from the Emmy Award-winning "30 Rock."
Charlie Hunnam in Fifty Shades of Grey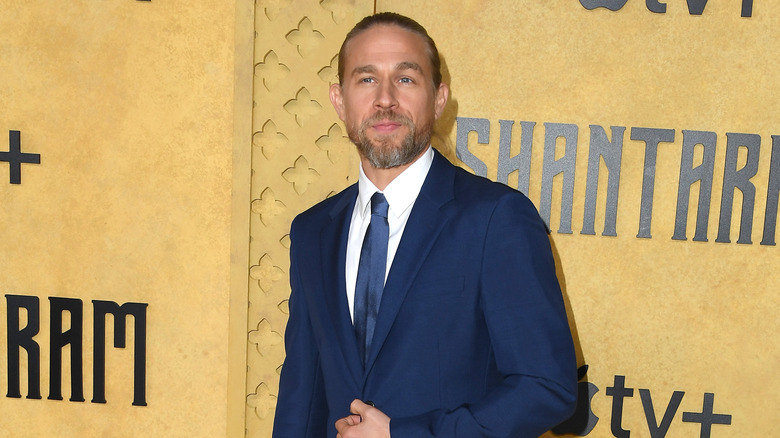 Steve Granitz/Getty Images
Along with the likes of "Breaking Bad" and "Mad Men," the FX crime drama "Sons of Anarchy" helped usher in a wave of prestige TV drama in the late 2000s, and Charlie Hunnam was at the center of it all. He starred for seven seasons on "Anarchy" as Jax Teller, head of a dangerous motorcycle gang, and became a genuine international sex symbol with a mix of bad boy charm and rugged good looks. During the show's run he'd already taken a shot at the silver screen, starring in "Pacific Rim," and when "Anarchy" ended it seemed that nothing would stop him.
A few failures, however, cut him down to size. This included the disastrous attempt at a cinematic universe in "King Arthur: Legend of the Sword" and an ill-advised remake of "Papillon." But he almost had a chance to assert his box office dominance when he was offered the role of Christian Grey in the controversial adaptation of the erotic novel "Fifty Shades of Grey." 
Despite his enthusiasm for the film, Hunnam had to leave the project due to scheduling conflicts. He was quickly replaced by Jamie Dornan, and it's a moment that Hunnam admitted has haunted him ever since. While he's starred in interesting films like "Crimson Peak," "The Lost City of Z," and "Triple Frontier," he's still never found a project that's been as successful as "Fifty Shades."
Henry Winkler in Grease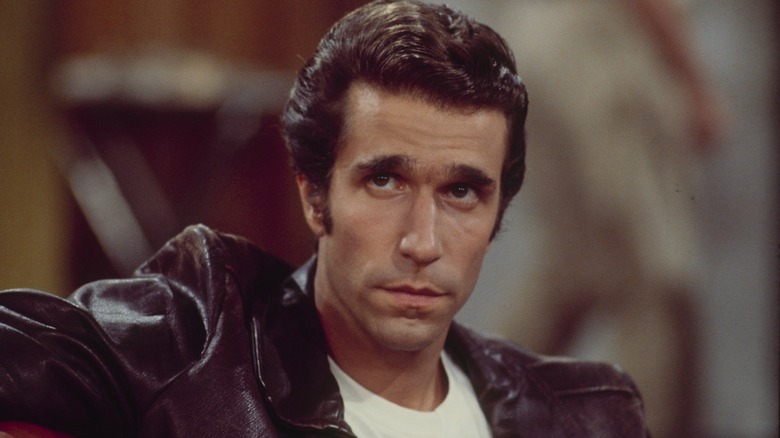 ABC
Sometimes there's no better way to fill a role in a movie than to cast an actor who's already played a similar character to great acclaim. That was the case when the producers of "Grease" set out to find an actor to play leather-jacketed greaser and teen rebel Danny Zuko for their big screen adaptation of the classic musical of the same name. Their first choice was Henry Winkler, who'd already become a star on television for playing the eerily similar character Arthur "Fonzie" Fonzarelli in the generational sitcom "Happy Days."
Concerned about typecasting, Winkler declined, and the part fell to John Travolta, whose breakout hit "Saturday Night Fever" hadn't even been released when he snagged the role. At the time, it might have seemed like the right move for Winkler, whose career on the small screen continued unabated, as he played the Fonz until the mid-'80s. But "Grease" helped catapult Travolta to movie legend status while Winkler was stuck on television. 
Winkler has thankfully found plenty of success of his own over the years, most recently earning acclaim for his role on HBO's "Barry." But he's acutely aware of the fact that he might have become a much bigger star had he said "yes" to Danny Zuko. "I went home and had an orange juice. John Travolta said yes [to the role], and he went home and bought a plane," he told Newsweek.
Christina Applegate in Legally Blonde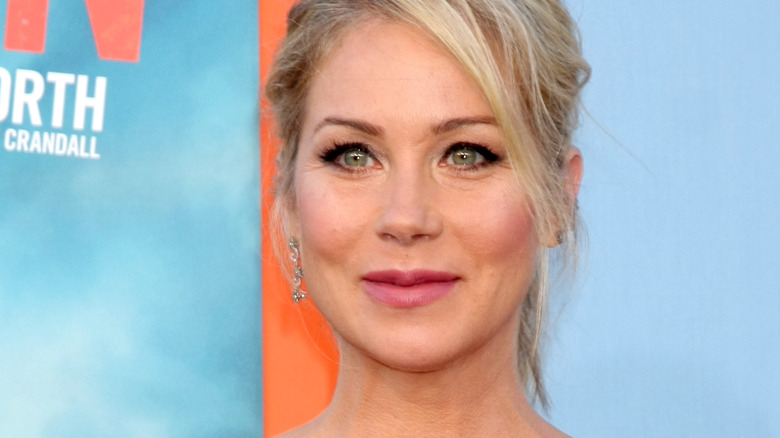 Kathy Hutchins/Shutterstock
In the late 1980s through the 1990s, Christina Applegate was a TV sitcom star, appearing as bratty, obnoxious teen Kelly Bundy in "Married... with Children." During the show's 11-season run, Applegate tried her hand at moving into the movies but didn't have much success, starring in disappointments like "Don't Tell Mom the Babysitter's Dead," "Vibrations," and a bit role in the Tim Burton flop, "Mars Attacks!" In 2001, she was offered the lead in the comedy "Legally Blonde," but perhaps due to her spotty track record and the apparent need to pick her projects more carefully, Applegate hesitated, feeling it was too much like her role as flighty Kelly Bundy, and chose not to do the film. 
As we know now, Applegate's decision to pass on the project wound up being a major blunder, because "Legally Blonde" was a massive hit and helped her replacement Reese Witherspoon break out in Hollywood. "I wouldn't toy with the idea of 'Legally Blonde' because it felt too fresh getting out of 'Married... with Children,'" Applegate told Vanity Fair many years later. "It was very similar on paper." Looking back with the benefit of hindsight, the actress eventually concluded that passing on the role of Elle was "a big f***ing mistake." 
A mistake is right, because aside from just the money she could have made, missing "Legally Blonde" shot down her chances at more big movies, as Witherspoon went on to become a box office star.
James Remar in Aliens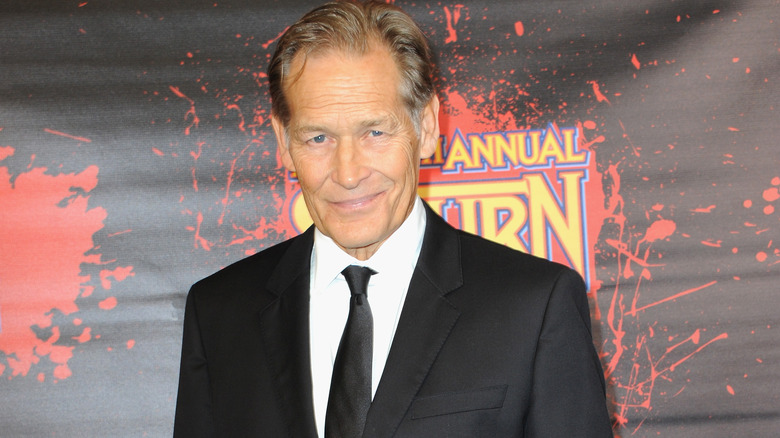 Albert L. Ortega/Getty Images
Today's younger audiences might recognize James Remar best for his role as Peter Gambi in the CW superhero series "Black Lightning." But in the '80s and '90s, Remar was a prolific character actor, with some of his most famous roles coming as Ajax in "The Warriors" and the villainous Albert Ganz in "48 Hrs." In the decades since, he's appeared on screens big and small in everything from "Django Unchained" to Christopher Nolan's "Oppenheimer." And while he's never become a huge name, he's had a strong career that's never found him wanting for quality work.
He did have an opportunity to appear in a true smash hit and all-time classic, however, when he was cast as Lt. Hicks in James Cameron's "Aliens." But problems off the set forced him out of the role after several days of filming, and Cameron brought in his "Terminator" actor Michael Biehn at the last minute. Biehn was able to take that role and turn it into a decent career for himself, with roles in "The Abyss," "Tombstone," and "The Rock" in the ensuing years.
Neither actor ever became a huge name, but being forced out of "Aliens" was surely a setback for Remar. Had it been him in the role of Hicks, it's easy to imagine him becoming a more in-demand action hero, perhaps securing roles in further James Cameron movies as well.
Lori Petty in Demolition Man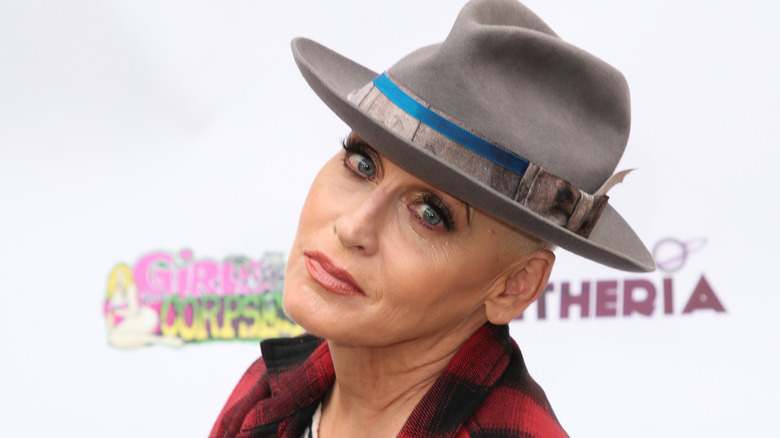 Paul Archuleta/Getty Images
From "Rocky" to "Rambo," Sylvester Stallone was one of the biggest action heroes on the screen, and in 1993 he went sci-fi for "Demolition Man." There he played a 20th century cop named John Spartan who is cryogenically frozen and unthawed in 2032, where — with the help of a young female officer in the future police force — he must track down a deadly killer from his past. For Stallone's sidekick, the movie cast unknown actress Sandra Bullock, but she was actually a replacement for Lori Petty, who was fired after just two days of shooting.
At the time, Petty was coming off a star turn in the baseball movie "A League of Their Own," and according to Variety, was fired due to "creative differences" with producer Joel Silver. Though Petty did rebound with "Tank Girl" a couple of years later — which became a cult classic in its own right — the bulk of her subsequent career has been in smaller indie films, supporting roles, and television. 
Though she's carved out a nice niche for herself over the years, Petty never did match the heights of Bullock, whose part in "Demolition Man" helped rocket her to fame, leading to movies like "Speed," "The Net," and "A Time to Kill." Bullock remains a superstar some 30 years later, while Petty is left to look back and wonder what might have been had she just gone along with Silver's plans for "Demolition Man."
Terry Farrell in Star Trek: Deep Space Nine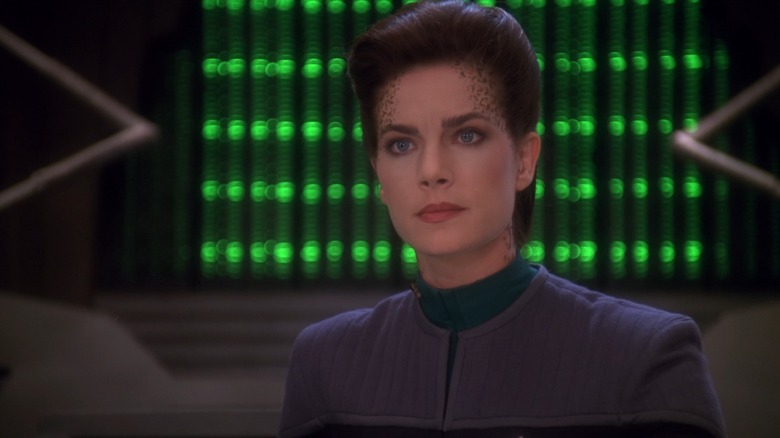 Paramount
When Terry Farrell was cast to play Trill science officer Jadzia Dax on "Star Trek: Deep Space Nine," she was almost entirely unknown, with her filmography mostly limited to single-episode guest-starring roles on shows like "Quantum Leap" and "Family Ties." Now part of an iconic sci-fi franchise, though, Farrell's status grew, and after six years as Lt. Dax, she wanted to explore other opportunities. Producers weren't interested in reducing her appearances though, and axed her from the show, replacing her with Nicole DeBoer.
In the immediate aftermath, Farrell did snag a leading role in "Becker" alongside sitcom legend Ted Danson. But after a solid first few seasons "Becker" bottomed out and Farrell's career never recovered. Farrell spent years in a war of words with "Trek" producers who claimed she'd been greedy during contract negotiations. While it's tough to say if Farrell could have continued in bigger roles had she stuck around for the final season of "Deep Space Nine," her unceremonious exit did her no favors. By 2003, Farrell was almost entirely out of acting, and still counts Lt. Dax as her biggest role.
Richard Kiel in The Incredible Hulk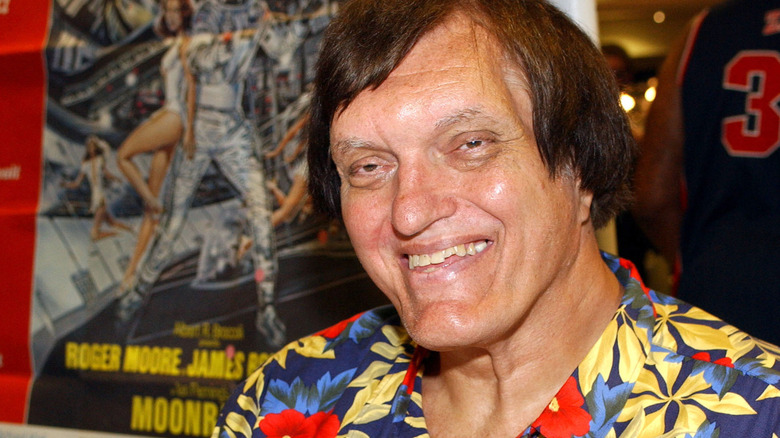 Frank Mullen/Getty Images
If you're at all familiar with actor Richard Kiel, it's almost certainly thanks to his role as Jaws in a pair of iconic James Bond films, "The Spy Who Loved Me" and "Moonraker." At a towering 7-foot, 2-inches tall, Kiel was often brought in to play imposing characters like the steel-toothed Jaws, so when "The Incredible Hulk" needed a behemoth of an actor to play the titular Jade Giant, he was the obvious choice. After filming for a few days, however, it became obvious that Kiel's sheer height wasn't enough. Looking for someone with the bulk and mass of the muscle-bound green goliath, Kiel was dismissed and in came bodybuilder Lou Ferrigno.
After joining the series, Ferrigno became synonymous with the character, continuing in the role for all five seasons of "The Incredible Hulk," as well as four subsequent TV movies. He even voiced the character in a 1996 animated series, and returned to provide the big-screen grunts and growls for Universal's "Hulk" in 2003 and Marvel's "The Incredible Hulk" in 2008.
As for Kiel, he once claimed that he didn't regret losing the part because the experience of shooting the pilot episode of "The Incredible Hulk" was extremely unpleasant for him. Nevertheless, losing the role left him relegated to smaller parts, and while he did manage to appear in a handful of memorable movies, nothing ever made him as famous as Ferrigno's angry green giant. 
Mark Webber in Stumptown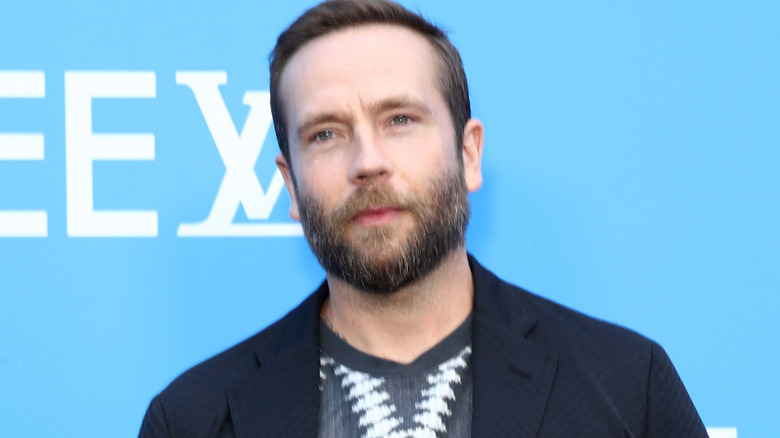 Don Arnold/Getty Images
"Stumptown" debuted in 2020, based on the graphic novel series by Greg Rucka ("Heart of Stone") and centered on Dex Parios (Cobie Smulders), a military veteran struggling with PTSD after returning to her old life. In the role of bar owner Grey McConnell was Jake Johnson, making a dramatic turn after seven seasons on the hit comedy "New Girl." But Johnson wasn't the first choice for the role, which was originally given to up-and-coming actor Mark Webber. 
Perhaps surprisingly, the reason for Webber's exit, according to the actor, was that he wasn't deemed attractive enough for the role. Though the series only received one season, canceled in part due to repeated production delays caused by the COVID-19 pandemic, "Stumptown" received rave reviews from critics. Johnson was already a known star, and the part only added to his impressive resume, but for the far lesser-known Webber, the series could have served as a stepping stone to bigger and better things. In the end, though, Webber found little work in the immediate aftermath of his dismissal, though he recently joined the main cast of Netflix's animated revival of "Scott Pilgrim Vs. The World."
Kel O'Neill in There Will Be Blood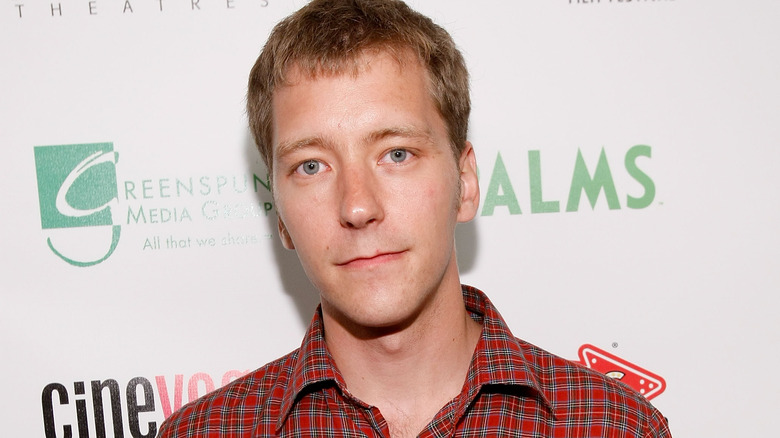 Michael Buckner/Getty Images
In 2008, Paul Thomas Anderson's "There Will Be Blood" received eight Academy Award nominations, winning two — including best actor for Daniel Day-Lewis. The film also turned out to be a turning point in the career of Paul Dano, who played the dual roles of identical twins Paul and Eli Sunday. The roles helped establish him as an up-and-coming star, leading to movies like "12 Years a Slave," and "The Batman." But his career may have turned out very differently had the first actor chosen for the role not been fired just weeks into filming.
That actor was Kel O'Neill, and while rumors persisted that the inexperienced thespian had quit because he'd felt intimidated by Day-Lewis, the truth is far more mundane. Not feeling up to the rigors of the role, O'Neill decided to leave and the producers agreed, paving the way for Dano's introduction into the film. Since then, O'Neill has largely disappeared from acting, with his last on-screen appearance coming in 2010. 
Despite the damage to his career, O'Neill doesn't seem to regret losing out; he felt that acting ultimately wasn't a fit for him, and moved behind the camera to direct "The Empire Project" in 2012. "If [Anderson] hadn't fired me from 'There Will Be Blood," I would probably still be an actor dreaming of making my own films."
James Purefoy in V for Vendetta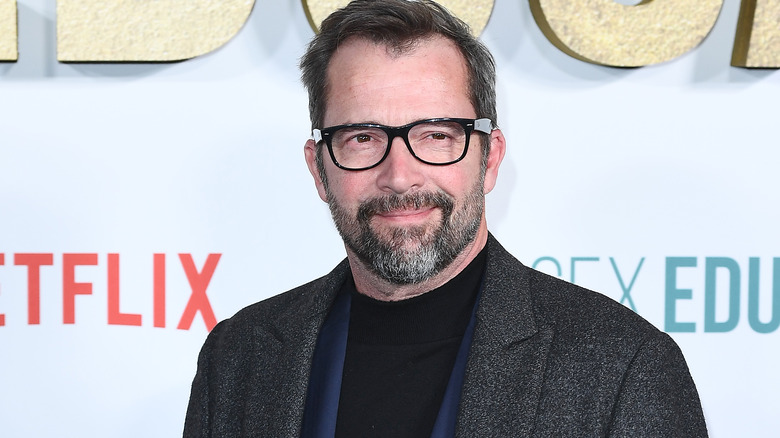 Jeff Spicer/Getty Images
At the turn of the millennium, British actor Hugo Weaving played a pair of iconic roles: he put on elf ears to play Lord Elrond in "The Lord of the Rings" trilogy and a pair of dark glasses to play Agent Smith in "The Matrix." In 2005, the adaptation of Alan Moore's infamous "V for Vendetta" needed its masked vigilante, and Weaving was chosen to bring him to life — but only after the film's first pick, James Purefoy, left the film in a huff. As Purefoy described it, he wasn't happy that nearly the entirety of his role put him behind a mask.
Purefoy may have some reason to regret his decision, though, because the movie was met with strong reviews even if it wasn't a major box office success. More importantly, "V for Vendetta" was a veritable cultural phenomenon, with the imagery of Weaving's character and his grinning mask becoming a symbol for an entire generation of anti-establishment youth. 
Though Purefoy would quickly find success on the small screen with "Rome" the same year, his big screen career never did take off. A string of box office bombs followed — from "Solomon Kane" to "John Carter" — but who knows what may have been had he gritted his teeth and played the titular V, mask and all.
Janet Hubert in The Fresh Prince of Bel-Air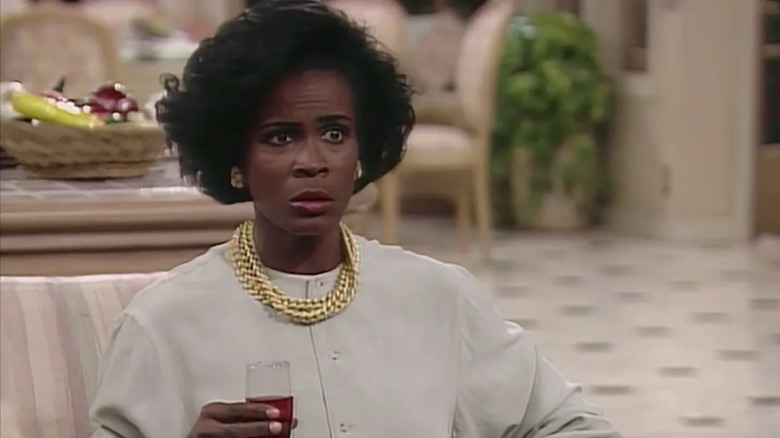 NBC
One of the biggest sitcom hits of the early '90s, "The Fresh Prince of Bel-Air" was led by a young Will Smith as the eponymous royal teen in West Philadelphia. For the first three seasons, it was actress Janet Hubert who played his aunt, Vivian Banks, but she was booted from the series thereafter, replaced by Daphne Maxwell Reid. Conflicting stories about Hubert's departure made the rounds, with the actress tossing dirt at network executives who she believed had it out for her.
Smith, however, had a different story, saying that it was actually Hubert's diva-like bad behavior on the set that led to her firing, adding that she wanted the show to be more about her than the title character. He even alleged that she'd referred to him as a "snot-nosed punk" and was mad that he'd gotten his own show while she'd toiled in television for more than a decade. 
Whether it was her attitude or just her exit itself, Hubert struggled to find more regular work in the aftermath, falling into a series of single-episode guest parts on various TV shows including "Dave's World," "Coach" and "The Pretender." It wouldn't be until 2005 that she'd even have a regular role on TV again, this time on the daytime soap "One Life to Live" — far from the network sitcom success she'd once enjoyed more than a decade earlier.
Santiago Fontana in Crazy Ex-Girlfriend
The CW
The CW series "Crazy Ex-Girlfriend" isn't just a teen drama about a young woman who moves across the country to track down her ex-boyfriend — it's also a romantic comedy musical. The series stars Rachel Bloom as a New York lawyer who moves to California in a misguided attempt to reunite with her long-lost summer camp sweetheart, Josh Chan (Vincent Rodriguez III). In the show's first two seasons, actor Santino Fontana starred as Gregg Serrano, a bartender and Chan's best friend. When Season 3 debuted in 2017, though, Gregg was gone, and in Season 4 he returned — now played by Skylar Astin.
A Broadway star first, Fontana was obviously cast thanks to his musical background, but after two years with the series, felt that the show was getting in the way of his stage career. Though Fontana doesn't seem to have any regrets about stepping away from the hit series, even praising his replacement, his departure cut his on-screen career short. Since leaving "Crazy Ex-Girlfriend," the stage star has focused on his theater career, and hasn't done much on film or television. And if he ever does attempt a comeback on TV, it may be a tall order to convince producers that he has what it takes to stick around after abandoning a hit series following just two seasons.
Debra Winger in A League of Their Own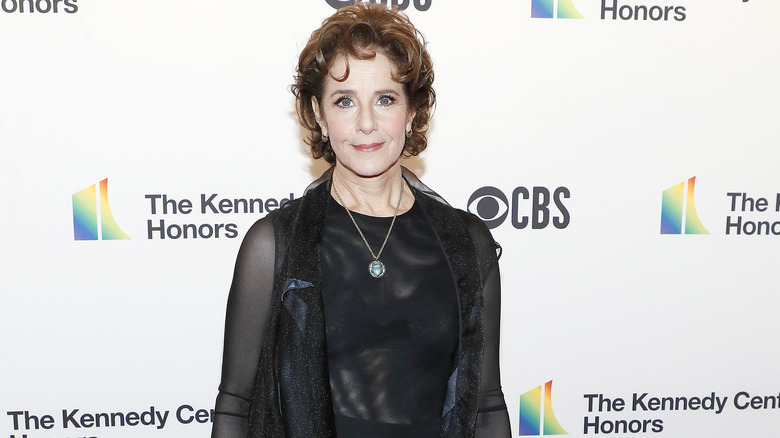 Paul Morigi/Getty Images
If you're a fan of '80s movies you almost certainly know Debra Winger, who appeared in some of the biggest films that decade. From "Urban Cowboy" and "Legal Eagles" to romantic dramas like "An Officer and a Gentleman" and "Terms of Endearment," she could be seen in hit after hit. The 1990s weren't as good to her, though, and it seems that when the decade had turned over, so too did her career. But if she hadn't walked away from one of the biggest comedies of 1992, it might have been very different.
Cast to play Dottie in "A League of Their Own," Winger actually spent months prepping with the Chicago Cubs to learn the game of baseball. But when pop star Madonna got the role of Mae, Winger balked and quit the film in protest. Despite collecting a paycheck for her work, Winger was out, replaced by Geena Davis — who had just earned an Academy Award nomination for "Thelma and Louise" — and the rest is sports movie history. When all was said and done, "A League of Their Own" collected more than $130 million at the box office, and Davis turned in a Golden Globe-nominated performance in Winger's old role, while Winger herself never starred in a blockbuster film ever again.
Valerie Harper in Valerie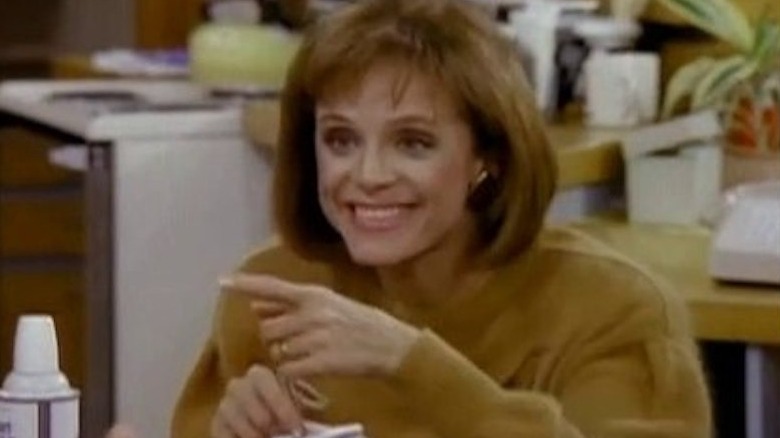 NBC
"The Hogan Family" might be one of the 1980s' most underrated sitcoms, airing for six seasons between 1986 and 1991. It starred Sandy Duncan as Aunt Sandy, who arrives to take care of her three precocious nephews after the death of her sister. But "The Hogan Family" actually started out under the name "Valerie" and initially starred "The Mary Tyler Moore Show" and "Rhoda" alum Valerie Harper as a busy housewife and mother, before her character was killed off after the second season. That death was the result of a bitter contract dispute between Harper and the studio, who opted to get rid of her entirely rather than give her a pay increase.
In the aftermath, Sandy Duncan was brought in to lead the show for four more years. And though it didn't propel Duncan to super stardom by any metric, Harper's contentious dismissal did effectively end her days as a sitcom star. While she did get the last laugh in the courtroom — suing the studio and ultimately receiving a million dollar settlement for wrongful termination — her career as a leading lady was all but over. Perhaps studios were leery about hiring her after the debacle, but whatever the case, "Valerie" was the last time Harper would star in her own series outside of the short-lived 1990 show "City."
Rachel Leigh Cook in X-Men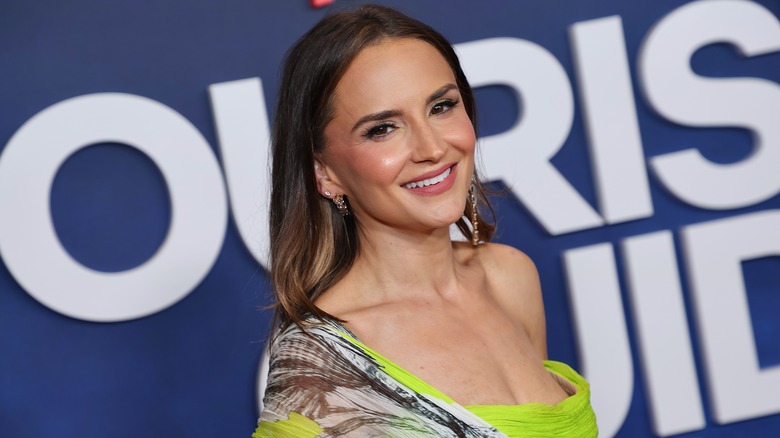 Robin L Marshall/Getty Images
Rachel Leigh Cook first gained attention for starring in "The Babysitter's Club" in 1995, before more hit teen flicks brought her to greater prominence. This included leading roles in "All I Wanna Do" with Kirsten Dunst and Gabby Hoffman, and of course her star turn in "She's All That" opposite Freddie Prinze Jr. in 1999. She had a chance to become a true superstar a year later when she was picked by director Bryan Singer to play the outcast mutant teen Rogue in the first "X-Men" film, but she made the blunder of a lifetime by turning down the offer.
Instead of Cook it was Anna Paquin who nabbed the part, and the replacement star would continue to appear in the series for four more films. Paquin turned that fame into a lead role in "True Blood," and 20 years on, Cook's career is hardly much by comparison. Looking back in 2021, Cook called the decision not to play Rogue a "huge misstep," and it's not difficult to understand why. But according to Cook, she was being advised to pick her roles carefully for fear of not being taken seriously.
"I definitely did things for the wrong reasons," she told Insider. Wrong reasons indeed, because the decision to pass on "X-Men" becomes all the more perplexing when you realize she chose to star instead in the box office flop "Josie and the Pussycats."