Ludwig Göransson Feels Fortunate To Have Collaborated With International Artists For Black Panther: Wakanda Forever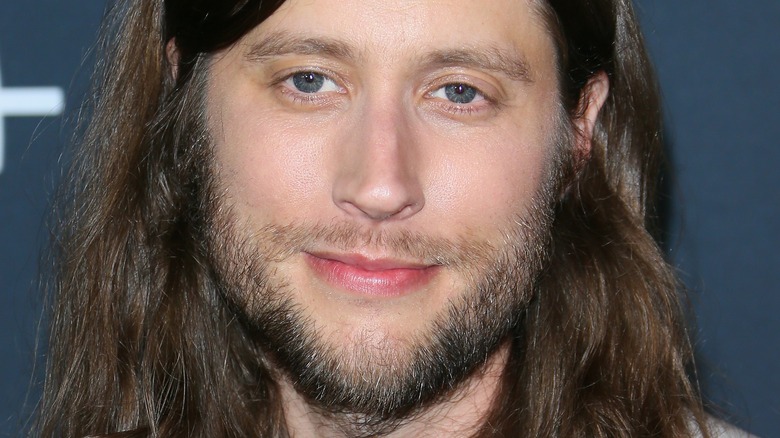 Jean Baptiste Lacroix/Getty Images
Swedish music composer Ludwig Göransson's body of work has effortlessly elevated the many thrilling projects he has contributed to. His many impressive scores can be found in projects such as Christopher Nolan's "Tenet," Pixar's "Turning Red," and the "Star Wars" Disney+ series "The Mandalorian," as well as his upcoming second collaboration with Nolan on "Oppenheimer." And this isn't even counting Göransson's other musical collaborations outside of the film industry with artists such as Childish Gambino, Chance the Rapper, Rihanna, and many more. 
However, the Grammy winner is perhaps best known for his collaborations with director Ryan Coogler. Göransson, having known Coogler since their time at the USC School of Cinematic Arts, has gone on to compose for each of Coogler's films starting with 2013's "Fruitvale Station" and continuing on with the "Rocky" spin-off "Creed" in 2015. However, perhaps the duo's crowning achievement would come in 2018 with the astounding musical score and soundtrack for Marvel's "Black Panther." 
The music from the first "Black Panther" became as immediately popular as the massively successful film itself, earning Göransson his first Academy Award for best original score, one of the film's three Oscar wins. With such a musical achievement under their belt, it would seem impossible for Göransson and Coogler to top themselves with the 2022 sequel, "Black Panther: Wakanda Forever." But once again, Göransson has proven that he was up for the challenge, which involved a wealth of collaboration that elevated the artist's work to new heights. 
Göransson went global for Wakanda Forever
In an interview with The Movie Podcast, Ludwig Göransson explained the massive collaborative effort that it took to make the music for "Black Panther: Wakanda Forever." 
"They recorded on four different continents with two completely different cultures," the Oscar winner said. "One is inspired by Mayan music, the other one is African, we recorded most of it in Nigeria. We also recorded in London with a 70-piece orchestra ... we recorded 40 different artists with completely different backgrounds singing and making songs together, but how to make all that come together and feel connected for this movie, that is something special." He went on to explain how he traveled to countries such as Mexico and Nigeria, working with music archeologists and Mayan musical artists to achieve the film's immersive score. "I feel so fortunate to be able to go around and collaborate with so many incredible musicians and artists all over the world," he added. 
While Göransson certainly pushed himself for the latest Marvel epic, this wasn't the first time he poured so much into research and cultural collaboration. For the first "Black Panther," Göransson worked with Senegalese artist Baaba Maal on his tour where he experimented with a variety of different instruments. He later went to South Africa where he went to the International Library of African Music in Grahamstown to listen to various recordings with instruments that existed before colonization took over the country (via Pitchfork).