Sylvester Stallone Shares Heartbreaking Update On Bruce Willis' Health Condition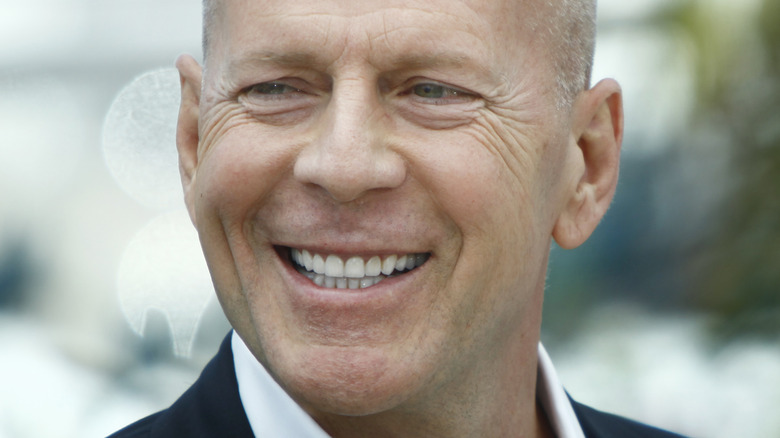 PAN Photo Agency/Shutterstock
Movie fans were shocked and saddened earlier this year by the revelation that Bruce Willis — the iconic movie star who defined a new type of stardom in the '80s and '90s and lent his unique abilities to everything from the "Die Hard" franchise to "The Sixth Sense" and "Pulp Fiction" — was stepping away from acting due to aphasia, a condition that limits the ability to communicate verbally. Willis has been on the decline for years, appearing in a string of low-budget action movies in which he only has a scene or two, but it was sad to discover that a triumphant comeback would be unlikely or impossible due to health problems.
Now, Sylvester Stallone, with whom Willis once partnered in "The Expendables," as well as establishing the Planet Hollywood restaurant chain along with Arnold Schwarzenegger and (Willis' wife at the time) Demi Moore, has given fans a sad update on the star's current health status.
Stallone says Willis has been incommunicado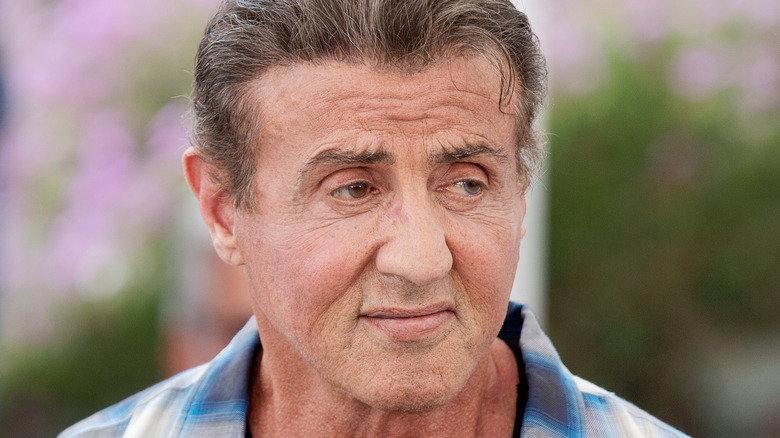 Andrea Raffin/Shutterstock
The update comes amid a wide-ranging interview between Sylvester Stallone and The Hollywood Reporter to promote Sly's new show, "Tulsa King." Over the course of the conversation, Stallone touched on everything from the current state of action movies to his penchant for black t-shirts, the biggest payday he ever turned down, and his admiration for "The Sopranos." But, at one point, the conversation turned toward Bruce Willis.
THR asked Stallone if he kept in touch with Willis, mentioning their Planet Hollywood partnership during happier times. Stallone's answer was short and almost laconic, like something one of his movie characters would say: "Bruce is going through some really, really difficult times. So he's been sort of incommunicado. That kills me. It's so sad."
While short on specific details, Stallone's answer says it all, and demonstrates that the legendary "Cliffhanger" star feels the same way about Willis' condition as the rest of his fans.