Ryan Coogler At Times Had To Break Up Dance Parties In Order To Shoot Black Panther: Wakanda Forever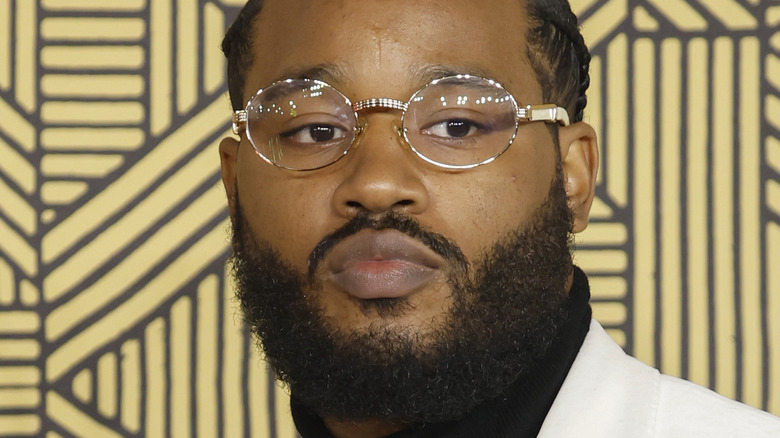 John Phillips/Getty Images
To round off the fourth phase of the Marvel Cinematic Universe, Marvel Studios has given fans something special. "Black Panther: Wakanda Forever" hit the big screen on November 11, 2022, bringing audiences back to director Ryan Coogler's take on Wakanda. However, all is not well since King T'Challa's (the late Chadwick Boseman) untimely death. His passing has prompted an invasion by forces hoping to take Wakanda by any means necessary. Thankfully, the nation has no shortage of protectors who are more than willing to put their lives on the line if it means defending their home.
While the MCU debut of Namor (Tenoch Huerta), the identity of the new Black Panther, and more elements are important to "Wakanda Forever," most prominently, the film is one big tribute to Chadwick Boseman. His memory lives on through the sequel to 2018's "Black Panther," making it as emotional as it is entertaining. That fact wasn't lost on the cast by any means either, seeing as they went above and beyond to do right by his legacy. At the same time, for as somber as "Wakanda Forever" and what it represents are, that's not to say the cast and crew had a constantly sad time filming.
To keep "Black Panther: Wakanda Forever" on its shooting schedule, Ryan Coogler actually had to shut down more than a few dance parties throughout production. Here's how they came together in the first place.
Behind the scenes camaraderie led to some unexpected dance parties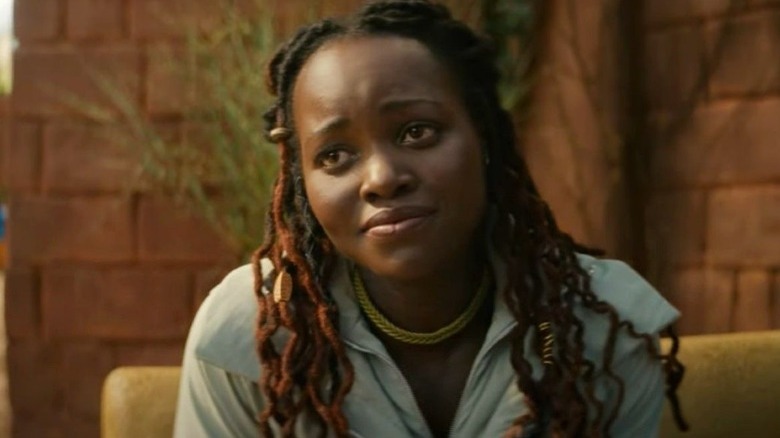 Marvel Studios/Disney
In an interview with Ebony, Oscar-winning production designer Hannah Beachler touched on Ryan Coogler's approach to the film. She highlights that he has a deep reverence for Black women that one can feel through "Black Panther: Wakanda Forever" — a film led by such characters as Nakia (Lupita Nyong'o) and Princess Shuri (Letitia Wright), among others. Behind the scenes, she found a sense of community with the Black women of the cast and crew, leading to occasional dance parties on set. "Ryan would be like, 'Okay, y'all done? You know, we got to shoot this thing,'" Beachler recalled with a laugh.
It's no secret that the women behind "Wakanda Forever" are among the most vital parts of the entire film. All of them play an essential role in making the film a thrilling yet impactful reality. This is especially true for the cast, whose characters come from different backgrounds with different motives and strengths. This kind of individualism is something seldom seen in Hollywood blockbusters. "We don't get to see those sort of variations of women, and especially women of color, on the screen very often," Okoye actress Danai Gurira told Complex, expressing how grateful she is to be a part of a progressive production in this regard.
The certified fresh "Black Panther: Wakanda Forever," which somehow made it to the silver screen despite some semi-frequent dance breaks, is now playing in theaters everywhere.